Retirement Planning
August 27, 2019 — Seven seems to be the magic number when it comes to sacraments, dwarfs, and deadly sins. In this article we will pose our seven retirement sins – the worst mistakes you can make in retirement – the kind of error that can ruin even the most carefully thought out retirement. We hope you will add your own ideas for sins – based on your own experience.
Retire too early. Sure, many people have it in their head to retire as soon as they can. For many it is a good move, for others it is a disaster. By working longer you can save more money, have to finance fewer years with your savings, and increase your Social Security benefits. Even if you do have enough money to retire you might still not be happy. Which leads us to the next point. SEE MORE BLOG POSTS
Having no plan for what you will do. Retirement is a really big, life changing expensive. One day you had someplace to be and responsibilities to go along with that. The next day you have no boss, and no purpose – except for the ones you create for yourself. People need a purpose, even if it is to perfect a golf game, get in great shape, start a new hobby, volunteer, or bag all the national parks. Without a guiding force all kinds of bad things can set in: depression, bad habits, marital problems, et.. The time to develop your plan is years before you actually retire, so you have time to work out the kinks and solidify what will keep you occupied every day.
Assume you will work into your 70's. Many people assume they will keep working well past the traditional 65 or some other age. Sadly, most of them won't. Health issues and layoffs affect more and more people. That loss of job usually also means there will be a shortfall in retirement savings. The smarter approach is to build in a contingency. Save more, spend less, or work toward a backup plan for generating income. And aside from the financial aspect, plan for what you will do once your working days come to an end.
Taking Social Security at age 62. Sometimes people have no choice about taking Social Security early. If you have no money and no job, you might need it to survive. But if you can afford not to take it, delaying is the safest route to securing your financial health in the long term. If you (and/or your spouse) are lucky enough to live into your 80's and 90's, the monthly difference in your income from delaying can mean the difference between poverty and comfort. Waiting until age 70 makes even more sense for most people, if they can afford to wait.
Don't work on a budget. Taking the time to create a budget that compares your spending vs. your income is super important, and it needs to be done before you retire. You have to know how much you will be have coming in from pension, Social Security, part-time employment, and your savings. Once you compare that to your expected expenses you will be able to get a pretty good idea of if, and for how long, you can maintain the lifestyle you dream of. Perhaps you will be lucky enough to have enough to stay in your current home, be a snowbird, or enjoy wonderful trips and experiences. More likely you will have to prioritize what is important so you can make adjustments to make the money last. Some of those changes might involve moving to a less expensive home or state, working longer, or finding part time work. The worst thing that can happen is that you have no idea of your fiscal health, and you run out of money decades before you pass over to the other side.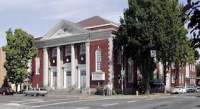 Not considering moving to a different home. Perhaps the home where you live now is the perfect size, economical, set up for an older person's abilities, and easily maintained. It might be a home where you can live the lifestyle you always dreamed about. But, chances are it would fail on at least some of those attributes. To avoid committing this retirement sin you need to at least consider moving. Maybe to another community, state, or region that has a better climate or lower taxes or cost of living. Perhaps to a place where you can live the lifestyle that makes you happy. In the end you might decide to stay where you live now, but at least you would have considered the options and made a considered decision.
Buying a new home the first year you retire. You probably have heard the advice that you should only make one big decision at a time – as in don't get married, move, and take a new job in the same month. That is because major life events like retirement are disruptive; they take time to process and adjust to. When you retire you need time to adjust and make sure you are making smart decisions. Sure you might go south for the winter and see a beautiful home in a great community. But just as you probably wouldn't marry someone after your first date, you should spend some time exploring alternatives and getting to know the home/community of your dreams. Renting for a few years in different places will give you a much clearer idea of what you are getting into.
Bottom line. There are undoubtedly more sins that could wreck your retirement. Plus there are things that can happen beyond your control – such as health issues or the need to take care of an aging parent or dependent child. We would love to hear your ideas of the kinds of the things that can wreck a retirement, along with ways to try to avoid them. Please use the Comments section below to share your experience.
Posted by Admin on August 26th, 2019