Retirement Planning
September 7, 2022 — We are fortunate to be living in a time when retirement has so many possibilities. Not so long ago, our choices were to work until we dropped, move in with one of our children, or get shipped off to a nursing home. Now, the choices are endless – but which one is right for you?
Retirement is a continuum
For most people, there isn't just one phase of retirement – there are many. Let's say you retire in your early to mid 60's. The type of community you retire to might not be a lot different from where you lived before. Maybe you move to a new town or state, or stay in your current home. A new home might be smaller, bigger, or very different from your current one. You probably want to move to a community or an area that offers the kind of amenities and recreation that your new freedom opens up. Those might include golf, pickleball, hobbies, culture, hiking, biking, exercise, etc.
As we age our capabilities and attitudes change, and that first home might not be right anymore. The maintenance around the house gets harder and more annoying. Going upstairs to the master bedroom seems like a lot of trouble, and why are we heating and cooling those rooms that no one ever goes in?
In a later stage of retirement, if we are lucky enough to live long enough, we might get to a point where we don't go out that much. If our social life is nearby or right where we live, that is great. Having maintenance done by others is a blessing. And if someone could drive us to our appointments and check in on us from time to time, that would be wonderful too. Eventually our decreasing age and abilities might mean we need to move somewhere that offers assistance with daily activities, meals, and nursing care.
The good news is that the retirement market has products that can accomodate all of these different phases. The big questions you need to answer before you decide are: which one is right for you, how do you know when you are ready for the next type, and, how can you plan the move from one stage to the next without seriously disrupting your life?
A multitude of types to choose from
The range of choices available today are truly astounding.
Typical Home in a City, Town, or Suburb
Many retirees, particularly younger ones, prefer to live independently in a city or town in a typical home, condominium, or apartment. That might be where they live now, or one that is downsized and requires less maintenance.
New Urban Community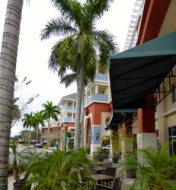 These communities, which are built around the concept of a small town where everything is an easy walk or bike ride away, are normally open to all ages. They emphasize community and pedestrians over cars and sprawl. A good example is Abacoa in Jupiter FL. Its compact downtown not only has apartments, retail, and restaurants, but it also has a minor league baseball stadium, a university and public performance spaces. There are active adult communities on the outskirts as well.
Active Adult Community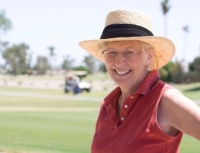 This is a relatively new term and concept, with the first such community usually attributed to Sun City outside of Phoenix. Since it was started in 1960 the concept has exploded (Topretirements has more than 4,000 in our database). The term is quite descriptive – these communities usually have one or more amenities so adults can stay active – golf courses, swimming pools, fitness centers, pickleball, clubhouses, tennis, shuffleboard, etc. Many active adult communities don't have minimum age restrictions. But in practice, because of their amenities and the type of homes they offer, most of those end up with average ages that are over 55. Home choices are almost endless, even in the same community. There are condominiums, rental apartments, single family homes, townhomes, patio homes, cottage homes, and high rises.
55+ Active Adult Community
This choice is essentially the same as an active adult community, except that one or both household members have to be at least 55 years old (in some cases it might be 50 or 60). That requirement might be because the community qualifies under some program, or just a choice. Some retirees do not want to live in a community where there are children, while others do.
Cohousing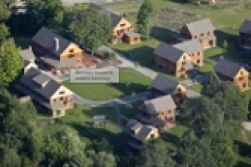 These communities can either be 55+ or open to all ages. The idea here is a form of communal living, with small homes clustered around a community center where residents often share community meals and activities. Decisions are made by the group and everyone is expected to help run the community. Nubanusit Neighborhood and Farm in New Hampshire is a good example. Pocket neighborhoods are often a close cousin of cohousing.
Themed Communities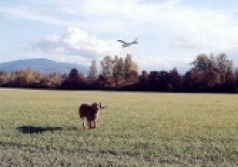 Somewhat similar to Cohousing, there are any number of types of themed communities. There are airparks, homes with hangars built along runways, like Discovery Trail Farm Airpark in Sequim, WA. Other themes include communities for retired postal workers or actors, people of South Indian descent, clergy and non-profit employees, marinas, etc. Some of these are intentional communities, which offer a way of living together sustainably or with a common purpose.
RV and Mobile Home Communities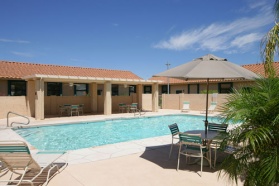 One of the less expensive options, at least in the short term, are RV and Mobile Home communities. They offer rentals and ownership possibilities. The ones in warm weather climes offer possibilities for snowbirds. Most have some kind of amenities like swimming pools, clubhouses, even marinas. One disadvantage is that many are land lease, which means management can and does increase rents every year on the land that your home sits on.
NORC
A NORC is a Naturally Occurring Retirement Community. A Neighborhood NORC must be a residential dwelling or group of residential dwellings in a geographically defined neighborhood or group of contiguous neighborhoods. It cannot have been built just for older people, or restrict residency to younger people. The objective is to let low and moderate income people live in their homes by making community services available to them.
Independent Living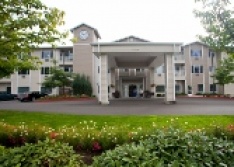 This type of retirement is the next step for people who are not willing or able to live completely on their own. The housing is designed with older residents in mind – one level living with universal design for safety and convenience. The community might not offer any services itself, but might provide access to transportation, nursing care, food services etc. Topretirements has 859 communities in our database that claim they offer Independent living. Since the term can be interpreted many ways, that could mean a variety of community types. For example, it might mean an ordinary active community, or it might mean a facility that offers independent living as one of many options, such as assisted living or skilled nursing. Courtyard Village in Vancouver, WA is an example of independent living. It offers meals and housekeeping in rental apartments and patio homes.
Assisted Living
The step beyond independent living is assisted living, where people can live and expect help with everyday activities like bathing, meals, transportation, etc. This is obviously a very expensive option, but if you need it, you have to have it.
Nursing Home
This is a more traditional concept for elderly people who are unable to care for themselves, and is usually the last stop. For people without financial resources this will be the best option, as Medicaid usually pays for those who could not otherwise afford it.
CCRC
A Continuing Care Retirement Care Community (CCRC) is a hybrid concept for people who are well off. Usually there is a significant buy-in fee and continuing monthly payments. Depending on the plan, some or all of the buy-in fee can be refunded. At the beginning residents can live in their own individual home, apartment, or condo. But the CCRC checks residents daily to make sure they are OK, as well as providing some or all meals in a central dining facility. If a resident becomes ill or injured, they can move into a section that provides more care, and then return to their home when recovered. There is also a skilled nursing section where people in need of even more care can live, including those with dementia. Some of these communities are extremely luxurious with entry fees over $1 million. One of those is the Watermark at Brooklyn Heights in New York, which offers rooftop views and an indoor pool, among other high end amenities.
The question is which one… and when
Given the number of options, choosing the best place to retire requires some careful thinking. The best strategy is to visit some communities that offer the type of living you are interested in. They all offer no obligation tours, and some may have "Stay and Play" options that allow a short stay, which can give you a chance to talk with people who live there.
Moving from one type of retirement community to another is a topic most people do not pay enough attention to. No one thinks they will get old, sick, or unable to take care of themselves. Unfortunately, however, most of us lucky to live a long life will get to that point. When it happens, it might be too late to make the choice you might like. For example, a CCRC might take you if you have dementia, but the fees will be very high.
The other aspect to consider is where to retire in the first place. The goal should be to find an area where you can stay the rest of your life. If you retire in one part of the country during your active years, and then need assisted living later on, will you be able to find a place in that same area, or will you need to make a big move somewhere else, cutting you off from contact with friends and family? Ideally, you find an area for your early retirement that allows you to transition to options that provide more care, without having to make a major move. But that requires some planning at the beginning.
Bottom line
We have many choices when it comes to retirement living. It is not a one and done decision either, because as our capabilities and needs change, we might have to move along. Please share what you are thinking about this process in the Comments section below.
Posted by Admin on September 6th, 2022