Retirement Planning
November 23, 2020 — One of our favorite pieces of advice is that retirement offers a chance for a do-over on life. However life has turned out so far, most of us have the opportunity to change directions, if we want to take it. With that in mind, here are the eleven types of retirees we've seen. Which type will you be?
Note that many, if not most, people live a retirement that is a combination of many types. Have you observed other types that we should have mentioned?
11 types of retirement
Keep on Truckin'. This might be the most common type of retired person. They retire and continue to live in the same home, doing the same kind of activities they always did. They might continue to work on a less rigorous schedule. They have more time now, but their days fill up quickly with projects, TV, etc.
The Adventurer. This is the person who moves to a new location where they can experience sports, activities, and a lifestyle in more interesting places. That might mean finding and making new friends to do those things with, perhaps in an active adult community. He might be like our friend who has climbed all of New Hampshire's mountains over 4,000′ (and trying to climb each of them in every month of the year!), or another who has seen a game in every Major League Ball Park.
The Volunteer. Looking for meaning and to try to help other people, the volunteer is the person who drives the meals on wheels van, helps at community events, restocks books at the library, teaches english as a second language, or spreads cheer at the local hospital. Thank heavens for these folks!
The Nomad. These are the folks who buy an RV or convert a van into a custom rolling home to enjoy life on the road. There are more of them than you think, and they travel around the country in search of jobs, adventure, and fun.
See the World. Several of our friends have stepped on all 7 continents but still have a long Bucket List of places they still want to see. For others it is several cruises a year, or even one around the world. Closer to home, it might mean visiting every State Park in their home state.
The Jock. Chances are this person was always a fan of certain sports. Now they have the time to play golf, tennis, bike, ski, hike, etc. any time they want. They might even be the person who leads a group fitness or yoga class, or the person next to you in one of those classes.
Worker Bee. Maybe this person has only partially retired, and keeps a hand in as a consultant or in their own business. When you go by their house, they are outside working. Perhaps they help friends or volunteer for community events like repairing used bicycles for sale by a charity. Whatever, they haven't slowed down.
The Hobbyist. There are so many interesting hobbies, many of which are so surprising. Astronomy, bee keeping, gardening, collecting, woodworking, art, crafts, weaving, whatever – we think it is great that people find interesting things to immerse themselves in.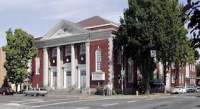 The Professor, or the Culture Vulture. Maybe this person moved to a college town so they can audit college courses. Or they take (or teach) adult education classes. Maybe they go to the Chautauqua Institute in western New York in the summer to drown themselves in lectures, plays, and concerts. Or, perhaps they live for dance and plays -either where they live or via big cultural trips every year.
The Homebody. This retiree is content to stay in their home and putter. Very similar to Keep on Truckin', except life mainly revolves around the home.
Nana. Living to be near and helpful to one's children and grandchildren can be very fulfilling. Pre-pandemic, they might have traveled back and forth across the country visiting and helping out family. These days, they are probably on Zoom, or out shopping for hard to find supplies for the kids.
How to figure out what you want to do in retirement
If you are lucky, you might be retired for almost as many years as you worked. So it is definitely a good investment to spend a little time planning what you are going to do in retirement. In our opinion, the worst things you can do are to retire without a plan or enough meaning in your life. Studies show that retirees often experience significant cognitive declines if they don't have a purpose. Answering the questions below, either by yourself or with your partner or friend, will help you enjoy a long and happy retired life. They should help.
What do you enjoy?
What is it that you have always thought would be fun to do?
Is being a volunteer, or continuing to work important?
Where could you live where you could do the things you enjoy?
What kind of people do you want to be around?
How are your friends and family involved in your plans?
Do you have the resources to do what you want, or what could you do to work around that?
Are your plans compatible with your spouse or partner, if you have one?
By answering these questions, preferably in writing or in discussion with your spouse, you have a much better chance of starting off your retirement in a good direction. But remember, it is never too late to change course if you miscalculated. You should also take our short, fun Retirement Preparation Quiz. You'll get a score and see just how prepared you are!

For further reading:
Comments? Let us know what kind of retiree you are, or if you think we have missed the mark.
Posted by Admin on November 23rd, 2020