Social Security
December 11, 2019 — You can always expect a lively debate on this subject: should you wait to claim Social Security, or take it as early as age 62? No matter your opinion, it is indisputable that claiming later than your Full Retirement Age (66 or later) provides an attractive 8% increase per year yield (plus COLA). Now a new study suggests that the 8% per year reward for waiting is too high, and the penalty for claiming early is too severe. Note: Shoutout to Maimi for bringing this study to our attention!
The study, "Are Social Security's Actuarial Adjustments Still Correct", comes from the Center for Retirement Research at Boston College. When Social Security started to allow beneficiaries to claim early or delay to age 70 it used actuarial adjustments designed to keep lifetime benefits constant for an individual with average life expectancy. In other words, no matter when you take your Social Security benefits, the odds are that you will receive the same amount of money.
The study's authors, Alicia H. Munnell and Anqi Chen, argue that much has changed since the option to claim early was created. For one, average life expectancy is longer. In 1983, when the scheduled increase in the delayed retirement credit was enacted, life expectancy at age 65 was 17.0 years. Now, life expectancy has increased to 20.4 years. The effect is that Social Security is paying a higher amount for 3.4 years longer than it planned for in 1983. The study suggests that the credit for waiting should be smaller than 8%.
Another key factor is lower interest rates. In the 1980's interest rates approached 10% at times, whereas today a 2% rate on a CD would be great. When considering today's lower interest rates, the study suggests that the penalty for claiming early should be smaller (the credit for delaying appears about right).
Finally, the study's authors suggest that a factor related to the type of person who delays taking Social Security needs to be considered. Higher earning individuals are more likely to delay taking their benefits, and they tend to live longer than folks who make less money. To keep the system fair for all taxpayers, the credit for delaying could be reduced.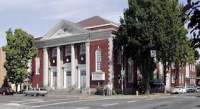 Bottom line
This study is an academic one, and who knows how policy makers will react to it. They might make future adjustments to the formula for reducing the penalty for early claimers, tamp down the credits for delaying, or do nothing. Only time will tell. In the meantime, the study suggests that because of increased longevity and lower interest rates, there is a bigger than planned penalty for taking Social Security benefits early, and a larger bonus for delaying than the underlying formulas called for. Self-interest suggests that you take advantage of this anomaly while you can, unless you want to save Social Security a few dollars.
Comments? Does this study change your thinking about when to claim? Let us know in the Comments section below.
Posted by Admin on December 10th, 2019