Social Security
May 4, 2020 — When the coronavirus pandemic first arrived on our shores one of the first thing many people added to their list of worries was its potential effect on the viability of Social Security. Those of a negative mindset were drawn to two main concerns about its funding: shortfalls caused by the vast number of newly unemployed not making FICA payments, and new distributions made to people forced to take their Social Security retirement early at 62. The effect, they hypothesized, might be that the Social Security Trust Fund would become exhausted earlier than expected, and promised payments to retirees would have to be either trimmed or subsidized by the federal budget.
The 2020 Trustees Report for Social Security had a less than definite answer for anyone wondering about that question: "The projections and analysis in these reports do not reflect the potential effects of the COVID-19 pandemic on the Social Security and Medicare programs. Given the uncertainty associated with these impacts, the Trustees believe that it is not possible to adjust their estimates accurately at this time."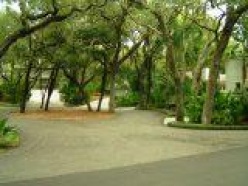 Covid-19 disruptions aside, the Trustees 2020 Report predicted no change in when the Old-Age and Survivors Insurance (OASI) Trust Fund (retirement portion of SS) would become exhausted, 2034. At that point the reliance on current payments into the system would mean that only 76% of promised benefits could be paid. In a rare piece of good Social Security news, the Disability Insurance (DI) portion of Social Security will be able to pay expected benefits 13 years longer than predicted in 2019; the new date is 2065.
Experts weigh in on the other side
While there were many who worried about the recession's impact if it were to continue for a long time, there are just as many on the other side who are less concerned. Mark Hulbert of MarketWatch took exception to some of their "fear mongering". His advocacy for less hysteria were interesting. For one, the actuaries who predict when and if Social Security reserves will run out build in many assumptions about the economy over the long run, including possible recessions as well as boomtimes. He also noted that some experts caution that if the recession were long-lived, people's earnings histories would be affected, so their potential benefits would accordingly be trimmed. For those who cite problems to the reserves from retirees forced to take their retirement benefits at age 62 instead of waiting to Full Retirement Age or even later, he points out that the way the payouts are structured by the actuaries, on a macro basis it makes no difference how early or delayed payments are made.
Who Really Knows?
Hulbert asked Andy Landis, author of "Social Security: The Inside Story", what he thought about the impact of Covid on the future of Social Security. Landis told him: "The size of the hit [on Social Security] could be a blip or a bomb crater." So we will see, obviously much will depend on the depth and severity of the recession. Let's hope for a quick return.
Comments? What is your bet on what will happen to Social Security from the pandemic? Please share your thoughts in the Comments section below.
MarketWatch article by Hulbert
Posted by Admin on May 4th, 2020