Travel
December 2, 2020 — While up north there has already been plenty of snow and ice, that doesn't mean that all the snowbirds have taken flight to warmer climes. The Covid pandemic seems to have clipped the wings of a significant number of people in the northeast, midwest, and Canada, as reported in the South Florida Sentinel, which recently published an article interviewing officials in communities and the tourist industry. Although precise figures are hard to come by, it is clear that not everyone is going to come south. The article's conclusions line up with results from the Topretirements Blog article on snowbirding this winter, which generated 29 comments.
Both The Sentinel and Topretirements found that most snowbirds have either come south this year, or will soon. But there is reluctance, and a significant percentage (maybe 20%) won't come at all. With the U.S./Canada border closed, most people from Canada won't be coming (getting health insurance in the U.S. is another problem for them). Many snowbirds who usually rent won't all come this year, because that would require making a difficult decision, and they don't feel the same sense of obligation that owners of a Florida or Arizona winter home have. A quick search of rentals on the Internet shows that there are plenty of vacancies this winter, with contracts more flexible about length of stay than in the past.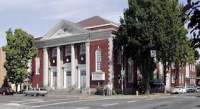 But even those who have decided to go south for the winter might delay their departure. We know some retirees who will stay up north longer than normal, perhaps waiting until after Thanksgiving or Christmas, rather than go south early and come back for the holidays as in the past.
Yet another complication is the rules that many states, condo associations, and communities have put in place for incoming guests and residents. In some cases amenities like pools and gyms are off limits until a quarantine period has passed. Strict rules about masks and social distancing might be off-putting to those coming in from areas where those protective measures are not followed as widely. If you plan on coming south, you should check those rules before you decide and leave.
Comments? What are you noticing about snowbirds this year? Did you decide not to go south, or did some of your friends? Are there vacancies in your community? Please share your knowledge in the Comments section below.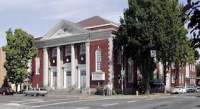 Posted by Admin on December 1st, 2020