Work and Volunteering
October 16, 2019 — The U.S. Census Bureau is looking for 500,000 temporary workers next year to help it complete the 2020 census. It is the perfect job in many ways for retirees – it is temporary, has flexible hours, gets you out meeting people, and pays reasonably well ($13.50 to $30 an hour). Many workers in past censuses say they really enjoyed the work, and liked meeting people later on in the course of their neighborhood travels.
The flexible hours can include days, evenings, and weekends. Generally, unless there is good public transportation, you to have access to a vehicle and a valid driver's license and an internet connection.
About 50,000 of the Census temporaries will be census takers. These employees (enumerators) will follow up with households who don't respond to online, phone, or mail requests in person. Their job will be to ask residents questions from the census form, such as demographics, number of people who live in the home, etc. The controversial citizenship question will not be asked. There are also jobs relating to recruiting and supervision.
To get one of these jobs you can apply online at 2020Census.gov/jobs. You can also can call the Census' toll-free number, 855-JOB-2020, for more information.
Let us know. If you end up applying for one of these jobs, and especially if you get one, we would love to hear about your experiences in the Comments section belwo.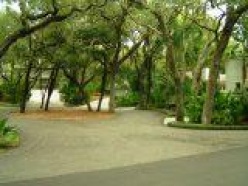 Posted by Admin on October 16th, 2019