Work and Volunteering
August 23, 2016 — One of the often overlooked challenges of retirement is how you will stay busy and engaged over time. You might think that you'll be happy just by kicking back and relaxing, but that is not generally how humans are built. In that regard we are a lot like working dogs, happiest when we have a job or activity that keeps our minds and bodies busy.
Volunteering is an obvious and rewarding way to keep a focus in retirement. There are so many possibilities: mentoring children, helping a small business on a project, assisting at the library or hospital, trading work for free space at a national park, helping a local volunteer group or community association, or even going into the Peace Corps. This article will explore different types of volunteer jobs along with tips and strategies on finding a satisfying one. We hope at the end that you will share what you do or hope to do as a volunteer, so others can get ideas and share experiences.

Where to Start
In these days of cutbacks it is the rare non-profit or government body that couldn't use an extra set of hands. But looking for a volunteer job that suits you can be intimidating. Fortunately there are many ways to do it. One way to start is to spend a little time thinking about what you would like to do and the type of organizations you would like to help. Once you have some ideas you can contact those outfits and tell them you would like to help. Or, you can use one of the many online resources available to see the types of volunteer jobs that are available.

Consider these possibilities
Volunteering within your 55+ or active adult community
Boomers who retire to an active adult or 55+ community have a leg up for finding a volunteer job. For one, there is always a need for volunteers to help run the community, its clubs, activities, and physical plant. And for another, there is often a structure in place to help residents find interesting retirement jobs.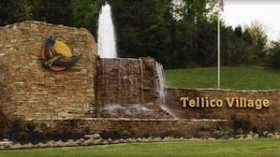 Nextavenue.org recently ran an article, "These Boomers Run Their Whole Town", that highlighted the amazing range of volunteer activities at Tellico Village, a very large active adult community in Tennessee (and one of our advertisers!). The community is run by 70 volunteers who help with an amazing range of jobs, including the Volunteer Fire Department. Volunteers run the clubs, manage the finances, and provide administration. One of their most successful volunteer projects is the Friends of the Tellico Village Library, which was started in 1992 and is now part of the County library system. It delivers books to shut-ins and has a big lending library. Other Tellico volunteers tutor in local schools, the computer club repairs and donates computers, and the Tellico Community Players is theatrical group.
Most other 55+ communities have expansive volunteer programs. At Fearrington Village near Chapel Hill (NC), Fearrington Cares is a standout. They have their own building, from which the community's volunteer organization unfolds: need a ride to an appointment, borrow a car-seat for visiting grand children, attend a class on nutrition, or change a hard to get at light bulb – no problem; call Fearrington Cares.

The Villages in Central Florida, with its hundreds of clubs and all manner of activities, also offers endless volunteer positions. The recreation department has specific web address for volunteer jobs. Or, you can go to VolunteerMatch.com where you can find other possibilities (this is a nationwide site so you can find positions in other locations as well). –
Laguna Woods Village in California also offers plenty of opportunities for volunteering. Here is where you can see those slots.
If you are thinking about choosing a particular 55+ community, go on their website or ask the sales person to find out if they volunteer options that get you excited. Likewise if retiring to a particular town or area, look up institutions that you might want to volunteer for to see what they might have available.
Types of volunteer jobs
There are almost an endless array of types of jobs where you can help out. Plenty of them are obvious, but important, like working in a hospital, hospice, school, or library. But sometimes if you have unusual interests you can parlay that into a unique volunteer job. Here are some examples of common and unusual options:
Gordon – This experienced scuba diver volunteers at an aquarium caring for fish, and planting coral in Florida. Also tutors kids one on one.
John – Rehabs donated bikes that are then sold to benefit underprivileged kids
Lyle – Delivers Meals on Wheels once a week
Lou – Helps a Catholic school and conference center with important planning.
Dorothy – Helped at library and reading tutoring in schools
Sid – Mentors disadvantaged kids who are college bound
Kathy – Helped out as a hospital volunteer and now at 2 different Chambers of Commerce
Friends in Key West – Many participate in Cooking with Love, a group that cooks many meals on Saturdays for distribution to shut-ins. Others work for the Friends of the Library – they are ushers for cultural events, book sale volunteers, computer use registration
Others volunteer in many capacities in professional and fraternal organizations – from writers groups (Sisters in Crime), to Women's clubs to the Rotary to Lions and Exchange Clubs.
International Options
Topretirements has written several case studies about some unusual and useful international volunteer jobs:
Mary Anne Johnston volunteered with Rotary International for literacy

Don Stark is another scuba diver who does this in a volunteer capacity
Barbara Traynor began a second career as a volunteer and worked all over the U.S. in different capacities
Harriet and Tom Linkskey created their own international non-profit to help with literacy overseas.
Online organizations that match volunteers with jobs
Still can't think of the kind of volunteer work you want to do? These organizations are excellent at showing you a wide range of volunteer jobs that have a real need.
AARP Experience Corps Tutors – Tutors work in a variety of different arrangements depending on teacher needs. Volunteers support the teacher and his or her literacy goals.
Catchafire.org – Helps organizations find skilled volunteers for specific projects, like writing a business plan, designing a brochure, etc.
Senior Corps enior Corps connects today's 55+ with the people and organizations that need them most. They help them become mentors, coaches or companions to people in need, or contribute their job skills and expertise to community projects and organizations.
Points of Light Through a network of 250 volunteer action centers across the globe, it inspires, equips and mobilizes people to take action that changes the world. It hopes to put people at the center of change and connect them to their power to make a difference.
OperationHope.org – HOPE Corps is Operation HOPE's nationwide network of volunteers, dedicated to promoting financial self-sufficiency and empowerment in the communities where it's needed most. The site claims it is always looking for compassionate, dedicated people to serve at the vanguard of our movement for financial literacy and economic justice.
For further reading:
What Are You Going to Do When You Retire?
What are your volunteer jobs? We are fascinated with the possibilities of volunteer work – there are so many ways to help out. Please share what you do, what you like about it, and how you found it in the Comments section below. Or if you not yet retired, the types of volunteer work you hope to do. We look forward to your suggestions.
Posted by Admin on August 22nd, 2016