Pictured above:   Balloons soar overhead Medford, OR and the Rogue River Valley.
We hope that you are enjoying the holiday season.
Click on a state to see reviews of 611 great retirement towns, plus a list of 1,204 active adult communities. 
If you have dreamed of living in a planned, new urban community, you might not have to go too far to find one. Columbia consists of 10 self-contained villages that attract all types of people from young professionals to retirees (in a community within the community). Money Magazine rates it a top 10 place to live.  
If you like this newsletter
, why not forward it to a friend? They can get their own free subscription
here
.
The eldest baby boomers (those born in 1946) start turning 65 in a few days. If you are one of them, or close behind, you might be interested in our predictions for what's ahead in 2011 retirement trends.
Don't miss anything new at Topretirements with our daily digest email. You'll get links to every new story, community, or review from the day before. It's a totally free and no-hassle way to stay up to date.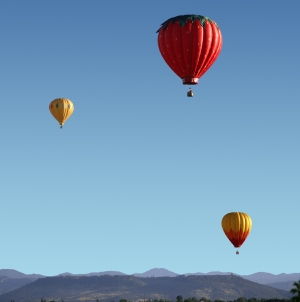 Medford, OR
Located on the Rogue River in the center of an outstanding area for growing fruit (after all, this is Harry and David's town), Medford offers an interesting, vital town.  There is plenty to do in town, and the outdoor recreation is tops too. The climber is much dryer than near the coast.
List Your Community
Promote your community with a free listing at  Topretirements. Just go to
Add Your Community
. If you already have a listing, update it now to take advantage of our new features.
Having Trouble Logging in?
You might not have confirmed your registration. Look for that email.  Or go to our
Help
page (there is a link to it on the bottom of every page) 

Subscribe via RSS
RSS Feed  Get live updates in your web browser window.

Unsubscribe
If you no longer wish to receive this newsletter you can unsubscribe here.

Last Week's Most Read Articles
Helpful Resources