Pictured above:  A beautiful home in historic Rome, Georgia. Photo courtesy of Wikipedia
The comments to our recent blog articles continue to be wonderful. Keep 'em coming!
Click on a state to see reviews of 606 great retirement towns, plus a list of 1,145 active adult communities. 
Just like its namesake in Italy, this Rome is built on 7 hills with a river running through it. It's a county seat in northwest Georgia, and home to at least 4 colleges. With a minor league baseball team and many sites on the National Register of Historic Places, Rome is a low key and very affordable town for retirement.
If you like this newsletter
, why not forward it to a friend? They can get their own free subscription
here
.
The Unretirement Index indicates that just as many people now think they will be able to retire at 70 as at 65.  Retirement confidence is off, particularly in 30-somethings.  The new greatest fear of retirees - outliving their money.  
Get a digest email with links to every new story, community, or review from the day before. Stay in the know! It's totally free and you can cancel anytime.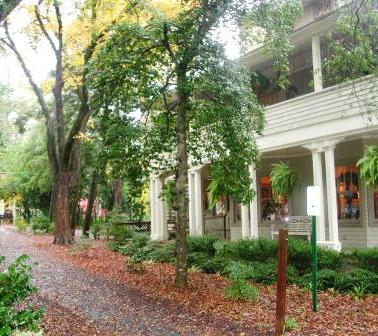 Pinehurst Village, NC
For serious golfers there are some shrines that must be paid homage to - Bethpage Black, Pebble Beach, Pine Valley, and Pinehurst #2.  The good news about Pinehurst is that you can live next to the course and play it too.  The village is very, very charming and has long been a popular retirement spot.   
List Your Community
Promote your community with a free listing at  Topretirements. Just go to
Add Your Community
.If you already have a listing, update it now to take advantage of our new features.
Having Trouble Logging in?
You might not have confirmed your registration. Look for that email.  Or go to our
Help
page (there is a link to it on the bottom of every page) 

Subscribe via RSS
RSS Feed  Get live updates in your web browser window.

Unsubscribe
If you no longer wish to receive this newsletter you can unsubscribe here.

Last Week's Most Read Articles
Helpful Resources