Pictured above: Colonial carriage in Williamsburg
Hopeful quote of the week (Tom Skahen of PrimeTime Communities, LLC in response to a Boston Business Journal article lamenting the condition of the Massachusetts active adult community market):
"...the 55 plus population in Massachusetts will spike by another 200,000 people to 1,807,930 from 2008 to 2013. Thediminishing active adult inventory, the slow down in proposed andapproved inventory, and the growing Baby Boomer population inMassachusetts will create a second wave of demand for active adultdevelopments in Massachusetts."
The return of "Hair" to Broadway with rave reviews makes us wonder how those of us who grew up in the Age of Aqarius will change the retirement landscape.  We've put together a few our own predictions, but we would really like to hear yours (in the Comments section of this blog post) 
Baby Boomer Retirement Predictions

Boomers who love history will have plenty to like in this college town and "Best Places to Live" selection. The 18th century capital of Virginia is lovingly preserved in Williamsburg. What's more, the area is loaded with some of the country's top active adult communities.
If you like being near the water, having lots of choices for 55+communities, want to have baseball spring training in your town - PortCharlotte is for you. Battered by the housing crisis, Port Charlotte offers some of the best values in Florida retirement towns.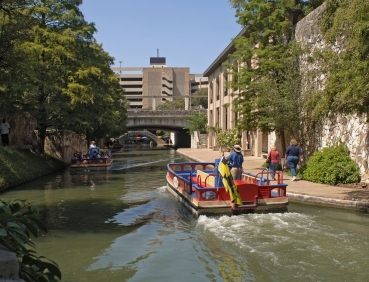 San Antonio, TX
Like Williamsburg, San Antonio is a popular tourist destination that also has attracted droves of active adult communities. The Alamo and Riverwalk are the top attractions. The area has many military retirees who grew to love it here while on active duty. The cost of living is lower than average.

Subscribe via RSS
RSS Feed  Get live updates in your web browser window.

Unsubscribe
If you no longer wish to receive this newsletter you can unsubscribe here.

Last Week's Most Read Articles

Helpful Resources