Active adult communities
May 18, 2020 — The Southeast is by far the most popular region for retirement on this site. But which of the hundreds of 55 plus and active adult communities in this region attract the most attention from our Members and visitors? To find out we examined the data from the first five and one half months of 2021. Here are the most popular communities in the Southeastern states of Florida, Georgia, and South Carolina (we included Alabama but no communities made the cut). Most of the winners are in Florida (15), with Georgia and South Carolina making up the rest. This article updates one we did in 2018, and complements a similar one for the Southwest: "15 Most Popular Active Adult Communities in the Southwest for 2019".
The results are a combination of: "of course" (The Villages and several communities we have as advertisers), "head shakers" that we never expected to make this list, and some pleasant "surprises". What was really interesting is that only seven of the communities on our 2018 list made it again this year. The winners cover a wide range – from really big (On Top of the World and Solivita), to 55+ communities within larger master planned developments (Cresswind), to special interest (Shantinakin and Nalcrest), to inexpensive manufactured home and RV communities popular with snowbirds (Lost Lakes and Jamaica Bay). Note that most, but not all, of these communities are designated 55 plus, although the majority of their residents would probably meet that qualification.
While these are the 21 most popular active adult communities on this site for these four states, they might not necessarily be the "best" for your needs. They were, however, interesting enough to beat out hundreds of other great communities. If this list does anything for you we hope it expands your horizons, showing how important it is to spread your net wide when researching active adult and 55 plus communities. There are thousands of choices that might work for you, but you won't even find out about them unless you look around. There are many good choices awaiting you, so make a little effort and go beyond the one you or your friends know about.
The most popular 55+ communities in the Southeast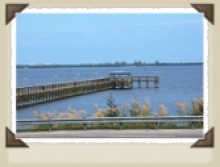 Barefoot Bay, Sebastian, FL, is a unique 55+ community made up of highly customized, upscale manufactured homes in Sebastion, FL. The location on the Indian River Lagoon (Inter-coastal Waterway), midway between Melbourne and Vero Beach, is ideally situated and within an hour of Kennedy Space Center, and Canaveral National Seashore. Just a few miles south of Barefoot Bay you will find the Sebastian Inlet for great fishing. This is a well established community with dozens of clubs and non-stop activities.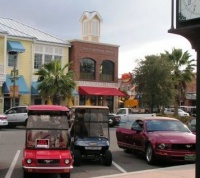 The Villages, FL. By this time just about everyone has heard about this giant active community that spans 3 counties in Central Florida. Practically every amenity and club ever heard of is represented here. The people who live here tend to be active, and they love it. If you want golf cart friendly, this is the place!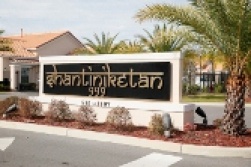 ShantiNiketan, Mount Dora, FL.  This is a gated community designed for Indian Americans as a compromise for people who do not wish to return to India for retirement. It offers pure vegetarian food based on the philosophy that as one ages they would like to have their own food, and be around people who speak their own native language. The Central Courtyard looks like an "aangan" typically found in the villages in India, and the Clubhouse contains vegetarian and non-vegetarian kitchens, dining hall, and prayer room/temple.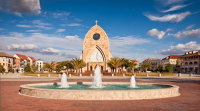 Ave Maria, FL. Built around a Catholic university, this new planned community southeast of Fort Myers and is open to people of all faiths. There are many neighborhoods and developments to choose from as well as a vital town center with all types of facilities.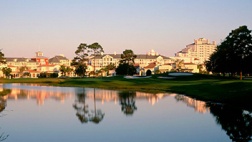 Sandestin Golf Resort, Sandestin, FL.  Located in Miramar Beach, the Resort is located in Miramar Beach, just east of Destin. The 2,400 acre resort offers townhomes, condos and villas both for rent and for sale. The resort is known for its four championship golf courses, beaches, swimming, tennis and beautiful views. Homes are priced from the $100's to the $millions.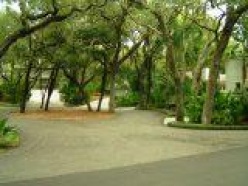 Amelia Island Plantation, Fernandina Beach, FL. Located near Florida's border with Georgia, Amelia Island Plantation offers a unique lifestyle to people of all ages. There are tremendous beaches, a world class tennis center, resort hotels, homes, villas, and multiple great golf courses. Nearby Fernandina Beach offers a cute town to explore and find entertainment in.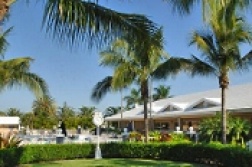 Jamaica Bay, Fort Myers, FL. This manufactured home community for active adults 55+ offers all of the attractions that Fort Myers has to offer at an affordable price. Its amenities include two heated pools, tennis, bocce ball, and a picnic area.
The Oaks at Blue Ridge, Blue Ridge, GA. The Oaks is a 55 and over community that is just 5 minutes from the lovely small town of Blue Ridge. There are walking trails, a covered pavilion, and a planned community center. The Oaks offers the opportunity for simplified living in a beautiful mountain community coupled with the ease of low-maintenance, compact homes offered at a sensible price point. Priced from $175K – $225K.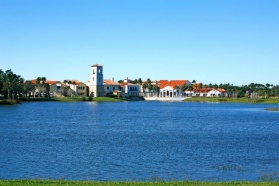 Solivita, Kissimmee, FL. An award-winning gated community for active adults, it has an endless list of amenities and activities. Golf-cart-friendly, there is a full-time activities director, dozens of classes, social clubs and interest groups.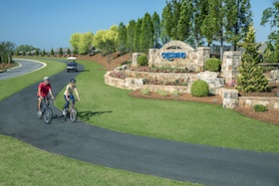 Cresswind Peachtree City, Peachtree City, GA. This new 55+ community is located within golf cart friendly Peachtree City, which has amazing resources and commercial centers. Here you will find single-family ranch homes, indoor and outdoor pools, fitness center, sports courts and more. The community is connected to over 100 miles of golf cart and biking paths that wind throughout Peachtree City.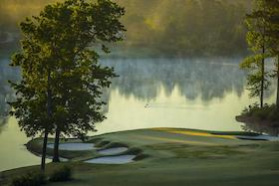 Woodside, Aiken, SC. This community is a good example of the hundreds of active communities that offer an exceptional experience, but that many people don't know about. Open to all ages, it has a list of world-class amenities that shape and enrich the quality of day-to-day life. There are plenty of active and social opportunities at the community's social hub, The Reserve Club. Award-winning golf includes a Nicklaus Design course, the USTA certified racquet pavilion features a dedicated pickleball court, and there is an elegant clubhouse with fine and casual dining facilities. There is a calendar full of lively social events and dozens of clubs and special interest groups.
Sawgrass, Venice, FL. Residents here enjoy a contemporary Florida-style setting with a hint of Mediterranean. It is home to 54 acres of lakes and natural preserves, with homesites strategically positioned for residents to enjoy the nature and golf course views. The golf course was designed by Ted McAnlis.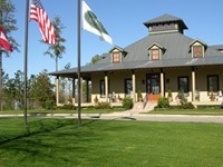 Riverwood Plantation, Augusta, GA.  Located along the Savannah River, this community has a clubhouse, large pool, barn pavilion, fishing,and nature trails. Within the Plantation is Amberly, an age-targeted neighborhood that features easy-living townhomes. Amenities include an exclusive Clubhouse with swimming pool, fitness center, kitchen, and library.  The 27 private golf course is not included but available.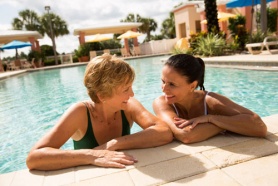 On Top of the World, Ocala, FL. One of the largest active adult communities in the world, it was founded in 1947 and is Florida's oldest with 10,000 homes. Residents enjoy golf, tennis, pickleball, and fitness classes. It also offers an endless stream of concerts, dances, parties, theatre, and get-togethers, as well as more than 175 resident clubs, and social and service organizations.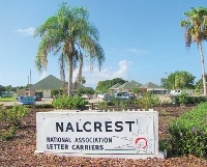 Nalcrest, Lake Wales, FL. A unique retirement community for postal letter carriers only, is located in Nalcrest, Florida, midway between Tampa and Vero Beach. The established community is made up of 500 garden-style rental apartments that are arranged in clusters.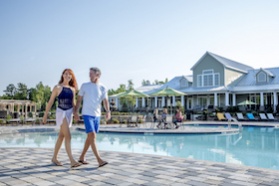 Cresswind Charleston, Charleston, SC. This gated 55 plus community of 600 homes is integrated within the larger community of The Ponds while maintaining its own privacy. There is a full list of resort-style amenities. Residents can take a short walk to the 12,000-square-foot clubhouse, enjoy pickleball and tennis, or participate in activities at the event lawn and amphitheater. Additionally, homeowners can enjoy cooking and yoga classes or bocce ball.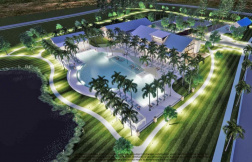 A note about how this list was compiled. To develop it we reviewed our site logs from Jan 1 to May 16, 2021. The communities whose listings were visited the most were the winners. In a few cases the communities advertise on Topretirements.com, which means they had a better chance of being noticed. Various other factors could have influenced the popularity (e.g.; when they were added or updated), but we believe the choices represent a fair example of the many different kinds of 55+ and active adult communities available.
For further reading:
Comments? Please share your Comments and observations below. Are there some communities we overlooked, like the one where you live?
Posted by Admin on May 17th, 2021