Active adult communities
By Jackie: (This was an unsolicited contribution by one of our Members who has retired to The Villages. It is so rich in detail we thought it had to be published on its own. See bottom of article for links to other articles on The Villages).
December 27, 2020 –
"The Villages is an incredible place to retire to".

Jackie
I spent the first 60 years of my life visiting family and friends mostly in Key West, Miami, Ft. Lauderdale, Tamarac, Boca, Delray, West Palm Beach, Naples, Fort Myers, Clearwater, New Port Richey, Sarasota, The Villages and Ponte Vedra. I knew 10 years ago I wanted to move to The Villages (TV), but my husband was keen on either Naples or Delray. So about 4 1/2 years ago I decided to retire to Delray Beach after looking for a home to buy over a 5 year period. Then I stayed at my aunt's house in The Villages for a long weekend for a family wedding. After that we decided to cancel our plans for Delray and move to the Villages instead. We have not regretted our decision.
When we moved here 4 years ago we brought my husband's 92 year old mom from Ft. Lauderdale and put her in an assisted living/Memory Care 15 minutes from our home. Last year we moved my 90 year old father from Delray Beach into an independent living community near my mother-in-law. Several days a week we took them to some of the lecture clubs, movies clubs, theatre clubs, concerts, etc.and out to lunch, picnics, etc., which we both realized we never could have done elsewhere. We have already picked out a few independent and assisted living places we would like to move to when the time comes for us.

Pre-Covid
Before Covid we belonged to about 2 dozen clubs and had a theatre subscription here in TV. Our favorite clubs were the Gourmet Dinner Club (coming from New York City and Philadelphia we find most of the food in the Villages to be inedible). Fortunately there are really good restaurants in Ocala, Orlando and Winter Park and other surrounding areas within an hour or so drive. The Asian American club (where for $10 you can have a full Asian meal and a show from whichever country was featured that month), TV Nostalgia (where old TV shows and commercials were shown and Twinkies, Ding Dongs, Snowballs, etc were served for a $2 donation and a fun trivia contest), educational lecture clubs like Humanists, Civid Discourse, Philosophy, and Freethinkers (occasionally cookies and brownies were offered), World Wide Foreign Travel (where people did a 45 minute video presentation of a trip they went on followed by questions after. No food at this one though they do have a yearly dinner featuring a different country each year), and Apple Users Group (3 or 4 meetings a month with group presentations on how to use your Apple devices plus individual help but no food). Our neighborhood has its own clubs including a once a month potluck with entertainment, chick flicks, pinochle, dine out, and weekly golf and bocce groups, etc. We also love driving in the golf cart everywhere.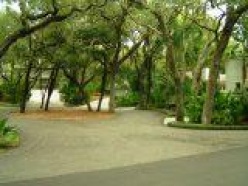 After Covid lockdowns
We found we were as busy as ever playing golf, birding, swimming, exercising on outdoor equipment, going to outdoor concerts (the 3 Squares were closed most of the time but there are other places to go to listen to music), hiking in the nearby State Parks, strolling through gardens, walking to see the sunset, bicycle riding, and having picnics in the preserves with family and friends, all while wearing masks and being socially distant. We also zoom some of the lecture clubs. We tend to stay away from the more crowded areas due to the lack of mask wearers which brings me to the one thing I don't like about The Villages (that other people might like) – 70% of the people are Trump supporters, and like the President choose to meet in large groups and not wear masks.

Although I've been following Top Retirements for at least 10 years, I never wrote a comment until I saw Patricia's comment about being single and alone. I saw how in my Delray Beach family condo communities how women would be tossed when their husbands died. My own parents did that to one of their friends who become a widow. We have many single women friends and they all seem to have a great quality of life here in The Villages. Yes, some would like to find a man to do things with and some like being on their own without a man. All seem to feel they have a fulfilled life in a safe place.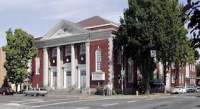 A Step in the Journey. Aside from The Villages being a great place for couples and singles, I think it is also a wonderful place for transitioning to an independent or assisted living community. Several of the places here are part of The Villages so you can still use all the Villages amenities without having a home to take care of. That way you can still do the same activities and see your friends, even use your own golf cart. On top of that each community has their own activities to partake in. There are about a dozen assisted living communities in or within a 20 minute drive from the center of the Villages and more being built. Three have Villages amenities rights.

Come on down and see for yourself
It's hard to see why The Village is an interesting place to retire unless you come and experience it for a few days.
Thank you so much for your website. I refer friends to it all the time. You have a wealth of interesting topics that I still enjoy despite having found my forever community in The Villages.
Disclaimer: Our parents do not live in a community that enables them to use Villages amenities so we would bring them in as guests. They are not capable of going to places on their own so we had to take them anyway. My mother-in-law passed away in May due to but not from Covid. My father's place has been on lockdown mostly since mid March. We did take my dad out for picnic lunches until this past week because there is a Covid outbreak in his building
---
Thank you Jackie! We just love the detail you put into this piece, which shows so much about the place where you have retired. If anyone else can add to her observations about Life in The Villages please do so in the Comments section below.
For further reading:
Posted by Admin on December 27th, 2020