Financial and taxes in retirement
March 15, 2010 and updated October, 2020 — Notes: First,this article was prompted by an excellent suggestion from one of our visitors, Gerry. Second, since this article was written there have been two increases in the per person estate tax exemption. Currently it is $11.4 million (indexed to inflation), which means that only a tiny sliver of people will ever pay any estate tax.
It's not the cheeriest topic, but what critics call the "death tax" is on the minds of many people.
A complex subject
Let's start by saying that estate and inheritance taxes are a complex subject, one where you should have a competent professional helping you. If your estate is worth less than $11.4 million, at least you don't have to worry about that problem – your estate will not be taxed by the federal government under current laws. Some definitions – an "estate tax" is levied on the net value of what you are worth when you die, an "inheritance tax" is levied on your heirs from what what they collect from the estate. The estate tax is more common. Your spouse will not pay inheritance taxes from your estate, but your children and other heirs might in some states.
State laws change quickly so it is important, particularly if your estate will be large, to look into your state's laws carefully. One of the further complications relates back to the federal exemption problem we discussed above. Many states had their estate taxes pegged to the federal law. But faced with the prospect of declining revenues, many have since "decoupled" their laws from the federal, allowing them to ignore the federal exemptions that steadily climbed through 2009. Other states have changed their laws so they can set their estate and inheritance taxes and exemptions independently. According to an article from the Tax Foundation, 12 states and the District of Columbia collect estate taxes in 2020:
Connecticut
District of Columbia
Hawaii
Illinois
Maine
Maryland (also has inheritance tax)
Massachusetts
Minnesota
New York
Oregon
Rhode Island
Vermont
Washington
Inheritance Taxes
There are currently 6 states that collect inheritance taxes (Maryland levies both estate and inheritance taxes!).
Iowa
Kentucky
Nebraska
Maryland
New Jersey
Pennsylvania
What does all this mean to you?
If your estate will be worth more than the exemption allowed in the state you currently live in, and you are very concerned about these taxes, you might consider moving to one of the states not listed above. A state without an income or inheritance tax will let more of your hard-earned money reach your heirs. However, as one savvy estate attorney advised us, choosing a place to live based on tax policy is a case of the tail wagging the dog. Better to choose the place you want to live in first, then if all things are equal, you have the option to trot over to the low-tax state. Of course, before you make any decisions you should consult a competent estate attorney and/or accountant.


For further reference:
Finding Your Most Tax Friendly Retirement States for Retirement
These States Actually Encourage You to Retire There
Most Tax-Friendly States
What do you think?
Please use the comments section below to give us your input on this subject.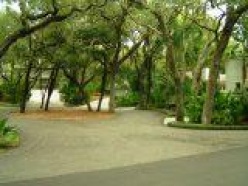 Posted by John Brady on March 15th, 2010