Financial and taxes in retirement
April 22, 2019 — Have you been wondering how your retirement investments and strategies stack up to other people in your situation? Do you make the same types of investments as others… use a financial advisor… think you saved enough? Well, thanks to the almost 500 members who took the time to contribute their valuable data and insights to last week's "The State of Your Retirement Portfolio" survey, you will know the answers to a lot of these questions. Special thanks to all contributors to the survey – we appreciate you giving back to this community!
As promised, here is a detailed report on the survey. It includes a link to 100 interesting Member comments to the survey. And you will find a list of all our previous survey reports at the end of the article.
Background
This is the second time we have asked for data about your retirement investments and expectations. Here are the highlights from the most recent 14 question poll, with comparisons to the 2015 survey results when available. Detailed findings for each question are listed below that.
Highlights
This survey confirms that Topretirements members, or at least the ones who filled out this survey, are far better prepared for retirement than the population at large. There were several big changes from 2015, most of them very positive. For example, a much higher percentage of survey takers are very confident they will be able to maintain a comfortable retirement lifestyle this year. Also, they have a lot more money in 2018 than they did in 2015 (46% say they have over $1 million, vs. 32% in 2015). Finally, 401(k) income has displaced Social Security as the #1 source of retirement income among this group.
– Retirement budget preparation. Two-thirds of the survey responders (67%) have completed a retirement budget, the remainder is evenly split between "working on it" and "haven't".
– Financial advisor or not. Almost half (48%) say they use a financial advisor, with a very small percentage "considering" getting one.
– Who manages your investments. The answers to this question were very interesting. About half (48%) say they manage their own retirement investments, while 30% said they and a financial professional did the work together. Staying in control must be important, because only 15% reported that their financial advisor did the managing.
– Most important sources of income. Clearly the world is moving to defined contribution pension plans, since the survey showed that 401(k)s are now the most important source of income. Ranked next in importance were Social Security, savings and investments, and pension plans.
– Confidence about retirement lifestyle. Overwhelmingly, survey respondents are confident that their retirement portfolios and other income will let them maintain their lifestyle in retirement (64% very confident, 30% slightly confident).
– Retirement assets. Topretirements members, or at least those filling out the survey, have substantial retirement assets. When asked about the size of financial assets (not including home or pension), the most frequently chosen answer was over $1 million (46%) , far above what the average near-retirement age population reports, and what our 2015 survey reported (33% were over $1 million). Their largest assets by a large margin were mutual and exchange funds (49%), followed by individual stocks (14%).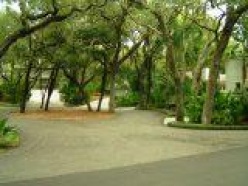 Detailed Findings

1. Retirement Status
Most of our members and visitors taking the survey have moved into the ranks of the retired – 61% are retired vs. 32% not. Another 7% are partially retired.
2. Retirement Age
More Topretirements members (63%) are between the ages of 60 and 69 than any other age. Almost everyone else in the survey was evenly split between 50 and 59, or 70 to 79.
3. Have you prepared a budget showing your retirement income and expenses?
We are pleased to see that for the most part,Topretirements' members have taken the effort to complete a financial budget for their retirement. Some 67% have prepared one, while another 18% are working on it.
4. Do you have a financial advisor?
Slightly more people have some type of financial advisor in place than do not. A very small percentage is thinking about it. There were some interesting comments made to the question, such as: "like to have someone to bounce ideas off", "fired the delusional idiot", "I do pretty well myself", and "want one but haven't found one".
[jcolumns]
Yes
No
Considering it
Other
[jcol/]
48%
43%
6%
3%
[jcol/]
[/jcolumns]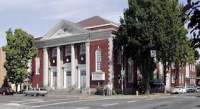 5 and 6. Questions 5 and 6 asked if you had met your goal for retirement savings (Q 5 was for people already retired, Q 6 for those still working.). The results for the two groups were almost identical. Well over 80% of both groups felt they either had met their savings goal or were/would be very close. The percentages shown are for the largest group, those already retired.

[jcolumns]
Yes
Was close
Saved considerably less
Do not have goal
Other
No significant savings
[jcol/]
59%
26%
9%
4%
1%
0%
[jcol/]
[/jcolumns]
7. Who manages your investments?
Most people (49%) manage their investments by themselves. But a healthy percentage (30%) also rely on the help of a financial advisor to do the management. Not many delegate that job solely to a financial pro.

[jcolumns]
Myself
Myself and fin. pro
Finan. pro
Spouse
Other
[jcol/]
49%
30%
15%
3%
2%
[jcol/]
[/jcolumns]
8 and 9. Types of financial investments.
Topretirements Members and visitors use a wide range of investment vehicles, with almost all having some type of mutual fund (401 out of 462 respondents). The least owned financial type was annuities, owned by one of three people. But when it comes to which the asset types in which they have the most money, the top three were mutual funds (overwhelmingly), individual stocks, and bonds. In the comments section there were several mentions of people who owned real estate as an investment.
[jcolumns]
Mutual funds
Indiv. stocks
bonds
money market/cash
CDs/savings
Annuities
Other
[jcol/]
49%
14%
9%
8%
8%
7%
5%
[jcol/]
[/jcolumns]
10. How often do you rebalance your portfolio?
Likely flossing our teeth, this is one of those tasks that experts say we should do regularly (although not as often!). Particularly in a rising market, one's targets for the various categories (equities, bonds, cash) can get out of whack over time. Fortunately, Topretirements members seem to be on top of this task, with almost half saying they rebalance at least once a year.
[jcolumns]
Yes, at least yearly
Occasionally
Rarely
Never
[jcol/]
46%
29%
7%
[jcol/]
[/jcolumns]
11. How confident are that your retirement portfolio and other income will let you maintain a comfortable lifestyle?
Happily, the Topretirements membership is feeling a high level of confidence about their ability to maintain a comfortable lifestyle – 64% of respondents are very confident. That represents a huge jump from when we asked a similar question in 2015. In that survey more people said they were slightly confident (39%) than very confident (32%). All we can speculate from this turnaround is that the rising stock market and healthy economy has made people feel a lot better about their retirement savings and income. There were several people who worried that a stock market crash or serious health problems could damage their retirement lifestyle.
[jcolumns]
Very confident
Slightly confident
Not very confident
Not sure
[jcol/]
64%
30%
5%
1%
[jcol/]
[/jcolumns]
12. Total retirement savings/investments from all sources (IRAs, 401(k)s, general savings/investments, etc., but not including value of home or present value of pension).
Almost everyone who took this confidential survey was kind enough to report the level of their retirement assets (IRA's/401(k)s, savings, etc). The results were surprising – more respondents have more than $1 million saved up than any other category. Not only that, but compared to the 2015 survey, far more have saved over $1 million (46% vs. 32%). By contrast to the non-Topretirements world, a 2013 study from the Federal Reserve found that for working households nearing retirement, median combined 401(k)/IRA balances were $135,000 in 2016.
[jcolumns]
Over $1 million
$500,000 – $999,999
$250,000 – $499,999
$100,000 – $249,999
Under $100,000
[jcol/]
46%
31%
13%
7%
3%
[jcol/]
[/jcolumns]
13. Most important sources of income
In yet another evidence of a changing retirement world, 401(k) income has become more important to Topretirements members than Social Security (it was the reverse in 2015). Pension income dropped from 3rd place to 4th place, more evidence of the shift to defined contribution plans. The numbers in the 2nd column are the Rank (the lower the number the higher the rank).

[jcolumns]
IRA/401(k)
Social Security
Savings/Investments
Pension
Other
Employment
[jcol/]
2.51
2.85
3.09
3.14
4.53
4.61
[jcol/]
[/jcolumns]
14. What else would you like to tell us about your retirement confidence and/or the questions in this survey?
There were 100 responses to this open-ended question – thank you for your insights! The comments are extremely diverse, interesting, and wise. Many mentioned how they had planned and saved to get to a comfortable position. Others were very pleased with their relationships to their financial advisors. Here are just a few of the many interesting quotes:
I was widowed at 56 and took a woman's money management course. Found a college professor there who not only helped me invest but helped me learn to invest. Since then I have quadrupled the money my husband left me through wise investment and also traveling and living full time in a motor home which I miss terribly. I am old now, living with my son and his wife near my other children and grandchildren but have enough money to care for me if I am disabled or need more help. Younger people need to travel around and get the feel of different places before they decide to settle in one spot. This is such a big, beautiful country and every state has its own uniqueness.Health issues and the sudden changes that can happen in life were a concern to many.
I am concerned that i'm invested too aggressively, but it seems the only way to make money.
It has been said that one must diversify in retirement. I will have 5 different sources of income in retirement. My home is almost paid off. I will not be rich and famous, don't care at all about that, but I do believe that we will be able to live within our means and be happy. I believe the key to success is live within your means.
We recently transferred some mutual funds (that were invested in stocks & bonds) into CDs and money markets. Now that we are retired, We would rather get guaranteed lower returns than "ride the waves" and take a chance on an unpredictable stock market!
Here is a link where you can download a pdf of all 100 Comments to Q 14- Income Survey. (You will have to use the zoom to make it readable, otherwise the columns were cut off).
We congratulate our members who enjoy this good fortune. For those less fortunate – keep working and saving if you can! We hope things turn out better than expected.
Bottom Line
Thank you to those Topretirements members who took the time to share.
Links to Previous Surveys

Comments? Please share your thoughts in the Comments section below. Were you surprised at the healthy state of finances our survey respondents have? Any other surprises or reactions – please let us know! Also, if you feel your situation wasn't represented in the Survey, here is where you can take the survey and add your input!
Posted by Admin on April 21st, 2019