Financial and taxes in retirement
January 9, 2020 – Most of the people who took the new version of our popular Social Security IQ Quiz were able to get a passing score of 60%. But there were 3 questions that many people had a lot of difficulty answering correctly. That lack of knowledge, unfortunately, could cost them significant amounts of money over their lifetimes.
Underestimating your Social Security benefits will cost you money
These were the Social Security questions that most people missed, along with the correct answers and more detailed explanations:
How many earning years are used to calculate your Social Security retirement benefit.
Only 49% of quiz takers got this answer correct. The choices were 25, 30, or 35 years – the correct answer was 35 years. While that might not seem that important a detail, it is.
Most people underestimated the number of years used in the calculation. To earn any benefit at all, the minimum number of earning quarters is 40 (10 years). But after you reach that important level, your goal should be to try to get as many years of earnings as you can, in order to replace any zero or low earning years with ones where you earned more. It might be that you had some years of low earnings or you were out of the workforce for an extended period; if you can it would be worthwhile to work longer and boost your earnings calculation.
2. How big a difference will there be in your benefit if you claim when you first can at age 62, versus waiting until 70?
Most quiz takers seriously underestimated how big the difference is between taking their benefit at first eligibility (age 62) vs. waiting until age 70. The question assumed a hypothetical person whose Full Retirement Age (FRA) was 66.5, and whose FRA benefit was $2000/month. The monthly choices we provided were $275, $506, or $1110. We were disappointed to see so many folks underestimate the amount they could get by delaying their benefits from age 62 to 70. Just about as many people (40%) chose the middle choice ($506) as the 44% who picked the correct answer ($1110), a monthly increase twice as high. One other thing to remember: your surviving spouse gets 100% of your benefit (if higher than theirs), so if your spouse outlives you for a long time the benefit of waiting is even greater. (See Full Retirement Age Chart)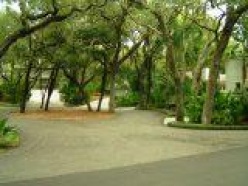 If you can afford to wait and have at least an average life expectancy, it is usually a good idea to delay claiming. See SSA's calculator to determine how early claiming will affect your situation. Claiming at 62 with a FRA of age 67 results in a 30% reduction in the FRA benefit. If you can delay taking until age 70, your benefit will increase 8% per year over the FRA figure.
3. How much can you receive as as a spousal benefit based on your spouse's Social Security record?
The correct answer is that you can receive a spousal benefit that is 50% of your spouse's benefit if you start collecting at your Full Retirement Age. But if you choose to begin receiving spouse's benefits before you reach Full Retirement Age, your spousal benefit amount will be permanently reduced. Only 51% knew the correct answer, and if they acted on that knowledge, would get a much smaller benefit for the rest of their lives. Some 40% incorrectly thought that they could get a 50% benefit if they took the spousal benefit at age 62 (which actually could be as small as 32.5%). See SSA Spousal Benefit.
Bottom line
Understanding when to claim Social Security retirement benefits is a very important decision that requires knowing how that benefit is calculated. Take the matter seriously and make sure you know the facts.
For further reading:
Comments? What questions do you have about taking Social Security? Please use the Comments section below to share your thoughts and concerns.
Posted by Admin on January 9th, 2021