Best Retirement Towns and States
February 18, 2020 — Every year we have fun rendering our opinion on the very "Best Places to Retire". To start that process, late last year we featured the 20 Best Retirement Towns in three major U.S. retirement regions. In today's installment we are going to winnow those lists down into our top 10 overall picks.
For 2020's best places to retire our overriding criteria: how interesting it is to live there, recreation and culture, climate, taxes, economic situation, location, transportation, walkability, healthcare, and to a minor extent – cost of living. We also wanted to mix it up a little bit, offer diversity and some new faces.
Popularity on this site, as measured by online visits by our Members, is also very important. Here, in our opinion, are the best of the best places to retire in all of the U.S.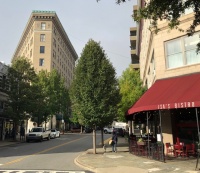 1. Asheville, NC Asheville is a prosperous small city of just over 92,000 in the Blue Ridge mountains of western North Carolina. The downtown is filled with cafes, restaurants, and art deco buildings. Because it is in the mountainous part of the state it tends to have 4 seasons. The surrounding area has other towns popular with retirees, along with a huge number of 55+ and active adult communities. The Zillow Home Value Index was $303,814 in early 2020.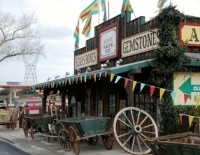 2. Prescott, AZ. Located at an elevation of 5400 feet in the mountains of north central Arizona, the City of Prescott (population just under 40,000 in 2011), was the original territorial capital of the Arizona Territory. It still celebrates its cowboy heritage. Prescott consistently gets some of the highest online views at Topretirements. The Zillow Home Value Index was $383,805 in 2020.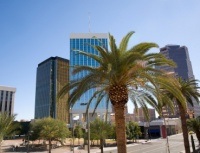 3. Tucson, AZ. The area is warm in winter, blessed with sunshine almost 300 days per year, and has beautiful surroundings. At 233 performing arts dates per year, it also has one of the nation's highest numbers of arts performances. To see more than 70 reader comments and an inside look on Tucson retirement, see "Why I Retired to Tucson". The NAR median home sale in late 2019 was $242,700.
4. Beaufort, SC. The Old South lives on in the quaint seaside charm of Beaufort, Known as the "Queen of the Carolina Sea Islands". Horse-drawn carriages roll along streets in the town's charming historic district that are overhung with Spanish moss. It is not far from the coast, Hilton Head, and Charleston. There are dozens and dozens of active and 55+ communities to choose from. The Zillow Home Value Index was $221,415 in early 2020.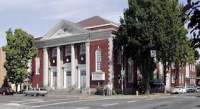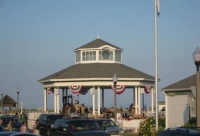 5. Rehoboth Beach, DE. Located in the southeastern part of the state on the ocean, the area attracts retirees and vacationers (many of whom go on to retire here). It is a beautiful town with great beaches and plenty to do. Delaware is considered relatively tax friendly. On the downside, according to Zillow the Home Value Index was $510,000 in 2020. Areas west of town will be less expensive.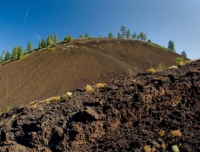 6. Bend, OR. Many of the people who retire to Bend are interested in the outdoors and sports. The region offers great scenic beauty, skiing, mountains, golf, fishing, and more. Bend makes just about every list of "best retirement communities". The town is located in Deschutes County in the center of the state. Bend's economy is strong thanks to tourism and its popularity as a community for active adults. Bend is not an inexpensive place to retire, although there might be some more affordable options. The 2020 Zillow Home Value Index was $462,050.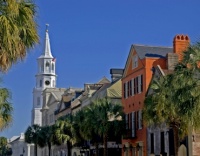 7. Charleston, SC. "The Holy City" is undoubtedly one of the most beautiful cities in the U.S. as well as being one of its top tourist attractions. Located on the coast of South Carolina, until the mid 1800's it was one of the 10 largest cities in North America. The surrounding area, including Daniel Island and Kiawah Island, is very popular with tourists and retirees alike. The NAR median home sale was $291,700 in late 2019.
8. Chattanooga, TN . Chattanooga is a low-cost, interesting retirement city in a state considered very tax-friendly (earned income is not taxed). It was the site of the famous critical civil war Battle of Chattanooga due to its strategic location on the Tennessee River. Called the "Scenic City", it is home to the University of Tennessee – Chattanooga. Zillow Home Value Index in 2020 is a relative bargain at $168,000.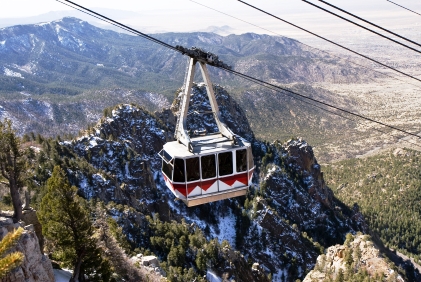 9. Albuquerque, NM. Albuquerque, the largest city in New Mexico, is set in a unique place near the mountains, and is a vibrant college town, home to the University of New Mexico. Fans of the TV series "Breaking Bad" will recognize the scenery in this area. You can take a cable car to the top of a mountain from the city. The Zillow Home Value Index was $228,400 in early 2020.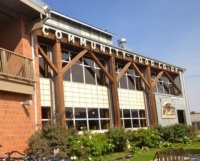 10. Bozeman, Montana. For people who love the outdoors and a simple life this college town in the is hard to beat. The students of Montana State University liven things up in the interesting downtown. Located in the Gallatin Valley in west-central Montana, Yellowstone is a short drive away. Real estate has gotten pricey as folks discover how nice it is here: Zillow Home Value Index was $462,789 in early 2020.
Bottom line:
Picking the best 10 of anything is a very subjective exercise. There are many, many other fine places to retire, of course. But we do feel this is a great list where many people could experience a delightful retirement.
Comments? What cities or towns would you put on the top 10 for retirement? Where you live now, or where you hope to retire. There are so many contenders, it is hard to pick. We would love to hear your opinions in the Comments section below.
For further reading:
10 Best of the Best Places to Retire – 2019
20 Best Places to Retire in the Southeast
20 Best Places to Retire in the Southwest
Posted by Admin on February 18th, 2020