Best Retirement Towns and States
May 27, 2021 — Not everyone dreams of retiring in an active community, a small town, or the suburbs. There is a sizable group of baby boomers who yearn for something bigger than that. For these folks, retiring in a small or medium sized city might be just the ticket. This lifestyle has the attraction of living in the center of things, walking to everything, choosing from a raft of interesting restaurants, or seeing a good play production or concert. To these folks that is a lot more appealing than endless rounds of golf, pickleball, or mowing the lawn. Here are picks for some great places to retire that offer an urban lifestyle.
For cities to be considered we had several wish list items, although not every city will have all of them. We tried to find cities that are walkable; where pedestrians enjoy wide sidewalks, safe crossing zones, and some separation from cars. Pedestrian-only zones are a big plus. Bike lanes and paths that keep you and your bicycle out of harm's way from cars are nice to have. There has to be a number of good restaurants and cultural venues to choose from. The presence of a college or university definitely adds value. And finally, there should be some living options either in the downtown or in a quiet nearby neighborhood. Another bonus would be low cost of living (not all of our picks met that hurdle). We published a list of 9 Great Small Cities for Retirement a few years ago, and boy did that generate a lot of Comments and suggestions (199) – we think you will find them worth reading.
The definitions for small and a medium cities are imprecise. Wikipedia counts a small city as a community with at least 100,000 inhabitants, to distinguish it from a town. OECD defines small cities as having a population between 50,000 and 200,000. They count medium-size cities as places with populations between 200,000 and 500,000. We will include the population for each city listed, and we will use those figures as flexible guidelines.
10 Great Small and Medium Cities for Retirement: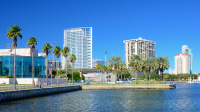 St. Petersburg, FL. St. Pete offers a pleasant lifestyle near the water with many diversions. There are many interesting neighborhoods and attractions. It is home to three colleges. The area near the harbor offers an array of great restaurants for sidewalk dining as well as several museums. The revitalized St. Petersburg Pier is a huge tourist attraction. The Tampa Bay Rays have their home in St. Pete. The population is 261,388.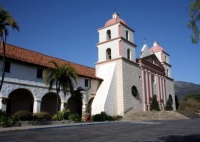 Santa Barbara, CA. Located about 85 miles north of Los Angeles, this charming city of 91,364 on the Pacific has done a superb job of preserving its heritage and creating a livable, modern city. The graceful adobe architecture of the Spanish Mission style is everywhere. The Santa Ynez Mountains rise up 4000' to the east and provide a stunning backdrop. Santa Barbara has an active cultural life with many museums and colleges (UC Santa Barbara and others). There are more than 15 notable parks, some of them quite large. You can choose to live in a house or apartment near downtown, or you can live in an apartment or free-standing house farther out in a development. Bring your checkbook, property is expensive here.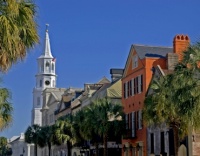 Charleston, SC. The 137,566 people who live in this old city enjoy one of the most beautiful cities in the U.S. Until the mid 1800's it was one of the 10 largest cities in North America. The College of Charleston and The Citadel are just two of the institutions of higher education that are located here. Streets of pastel colored homes are lined with majestic and Spanish moss draped live oaks.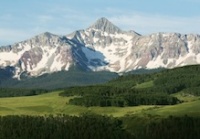 Boulder, CO. The city of 106,392 has won so many awards that the City's official website has an entire page devoted to them – most focusing on best "Green", "Bicycling", "Running", "Healthiest", "Best Place to Live". Both Modern Maturity and Money Magazine have listed Boulder as a top place for retirement. It has many parks and a plethora of cultural opportunities. Like Santa Barbara, its desirability also makes it very expensive.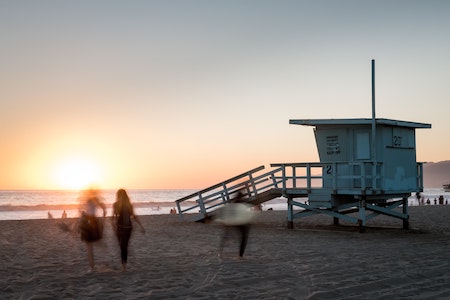 Long Beach, CA. This is the largest city on our list (population 462,257). It gets very good scores for walking and biking, especially because of its miles of paths along the (long) beach. The weather is great and the outdoors is a treat almost every day of the year. There are colleges and cultural attractions as well.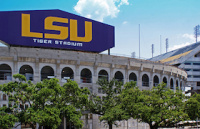 Baton Rouge, LA This city of 220,000 is located on the Mississippi River near the "laces" of the Louisiana boot. A college town, it is home to Louisiana State University (LSU) and several other colleges – 20% of the population is made up of college students. Baton Rouge has the state capitol as well as a lively arts scene. The Shaw Center for the Arts opened in 2005, and it houses the Brunner Gallery, LSU Museum of Art, the Manship Theatre, a contemporary art gallery, and traveling exhibits. There are several performing arts venues including The Baton Rouge Little Theater, Baton Rouge River Center, and Manship Theatre.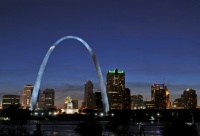 St. Louis, MO The city of 319,294 has very good walkability. Located on the Mississippi River, this historic town (gateway to the west) has many neighborhoods and a very rich trove of cultural and civic resources. The St. Louis Zoo and its arch are very famous. Washington University is one of America's leading institutions. Urban revitalization continues in the new century. Gentrification has taken place in the Washington Avenue Historic District, Central West End and Forest Park Southeast neighborhoods. Crime is high, however, in many parts of the city.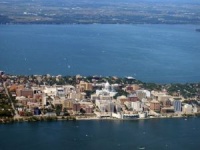 Madison, WI This city has above average scores for walking and biking. The population is 229,493. A university town (University of Wisconsin), its downtown is located in the picturesque isthmus between 2 lakes, Lake Mendota and Lake Monona. State Street, a car-free zone, links the campus with the capital square. There are many other communities that have been incorporated into the city.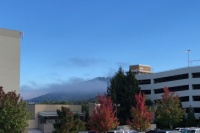 Asheville, NC. Walking around in downtown Asheville is a pleasure. It has a great collection of art deco architecture, antique stores, art galleries, and boutiques. Those who prefer the outdoor cafe or coffee house setting will enjoy its many cafes. The people are friendly. Asheville's people range from artists and musicians to corporate executives, merchants and entrepreneurs. It is easy to park on street or on a parking deck, then stroll through the streets. The population is 92,800. No wonder this city is a perennial best place to retire.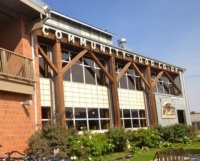 Bozeman, MT This fast growing city had 49,000 residents in 2019, by now it is over 50,000. It offers an interesting, walkable downtown with many restaurants and shops. Many of the latter will be for outdoor gear, as recreation in the nearby mountains is world class. Yellowstone National Park is a fairly short drive away.
Comments? Do you have a dream of retiring in an urban environment? What towns did we leave out that we should have considered? Which places to retire should have been left off? Please share your thoughts in the Comments section below.
Posted by Admin on May 26th, 2021