Best Retirement Towns and States
November 11, 2020 – We are not talking cool as in the temperature, when we say 10 very cool towns for retirement we mean retirement towns that are fun to live in. Small town and mid-size cities where there is plenty to do, congenial neighbors, and attractions and charm that will make your children and grandchildren want to visit when this pandemic finally ends! Turns out there are a lot of cool towns that are great for retirement; here are our picks for 10 best places to consider for your retirement. If you know others, we hope you will talk about them in the Comments section at the end.
10 Great Towns for Retirement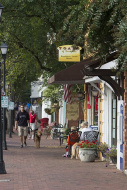 Davidson, NC. Home to elite Davidson College, the population is growing rapidly and is now over 12,000 people. Local downtown businesses, characterized by restaurants and specialty shops, cater to an affluent market. Davidson College has made the town an intellectual and cultural center, drawing into its orbit professionals and some retirees.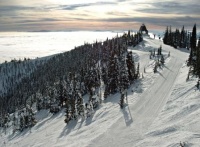 Whitefish, MT. Even though it is somewhat remote, this beautiful town on gorgeous Whitefish Lake is a major tourist destination and Amtrak stop – it is a very cool place. Whitefish is home to a number of ski resorts, including Big Mountain Ski Area. Hunting, fishing, and hiking are excellent.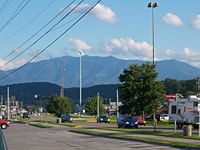 Pigeon Forge, TN Surrounded by the Great Smoky Mountains, this tourist destination has millions of visitors each year due to its southern culture, country music, and proximity to Great Smoky Mountain National Park. The town's name comes from the passenger pigeons which used to fly flew into the valley, and from the bloomery forge built by Isaac Love in 1817. Where To Retire Magazine recognized Pigeon Forge as one of "8 Captivating Park Cities" (although for others it might be too touristy).
Brunswick, ME is one of the prettiest towns in a state with many attractions. It is home to the elite Bowdoin College as well as the Bowdoin College Museum of Art. Brunswick was home to prosperous sea captains in its early history, so there are many homes and areas on the list of historic places because. Nearby Freeport is a cool town too, a shoppers Mecca including of course, the LL Bean stores.
Holland, MI. With its annual tulip festival and distinctive Dutch architecture, this popular retirement and tourist community of 34,000 has some resemblance to a charming town in the Netherlands. Its location on the shores of Lake Macatawa provides plenty of summer fun at the beach or on a boat. Streetscape, its Victorian-styled downtown with 85 unique shops, is a huge draw and cool place to explore.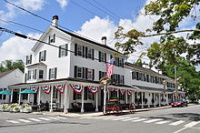 Essex, CT. A small and quaint town, it is actually made up of three separate villages which include Essex Village, Centerbrook, and Ivoryton. The historic town is located along the Connecticut River, and is one of the few American towns to be attacked by a foreign power which occurred during the War of 1812. Boaters and other tourists come up the river to shop and eat dinner at the many restaurants, including the legendary Griswold Inn (the Griz), or attend a play.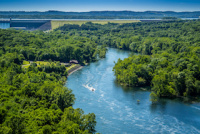 Branson, MO. A major tourist center, Branson is sometimes called the "Family Friendly" Las Vegas because of its many attractions and bright lights. There are more than 100 live shows in over 50 theatres, plus museums and amusement parks. An astonishing number of top entertainers have established theatres.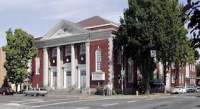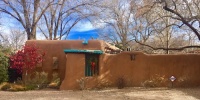 Santa Fe, NM. World renowned for its art and music, Santa Fe was selected by Money Magazine as one of the "Best Places to Live". Located at 7000 feet in the foothills of the Rocky Mountains, Santa Fe offers a unique climate for active adults 55 plus – high enough to be near some good skiing, yet southern enough to have a year-round livable climate.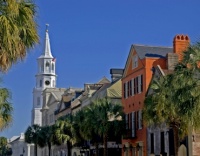 Charleston, SC. Charleston's popularity as a tourist destination is based on its long and colorful history as well as the streets lined with majestic and spanish moss draped live oaks. Historic pastel-colored homes look out over the waterfront. Nearby are dozens of active adult communities as well as lovely Daniel Island.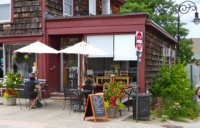 Lenox, MA. If you like James Taylor, retire here to see him kick off the concert season every year. This small, seasonal town in the Berkshire mountains of western Massachusetts is famous for its many cultural activities. The biggest thing going on here is Tanglewood, the summer home of the Boston Symphony Orchestra (BSO, in a huge outdoor setting.
Bottom line – 10 cool places to retire. All of these communities would definitely be cool to live your retirement in. Some of them are on the expensive side, a reflection of their attractiveness. If you have other suggestions, please share them in the Comments section below.
For further reading:
Posted by Admin on November 10th, 2020