Best Retirement Towns and States
Note: This is the first in a 2 Part article: See Part 2, "10 More Surprising Places to Retire". April 11, 2020 — Every week you probably see a barrage of "10 Best Places to Retire" lists from various media outfits. While many of the towns are great places to retire, they tend to be the same ones from list to list, the "darlings" of the retirement world. So if you are looking for a retirement town that is not a cliche, overcrowded, and a great place to retire, here are 10 interesting places to retire that you (probably) never heard of.
A funny thing happened when we started preparing this list… we quickly realized we could have named 100 towns, stopping at 10 didn't seem fair. To remedy that we promise to come out with "10 More Great Places to Retire That You Never Heard of" in the near future.
Here we go: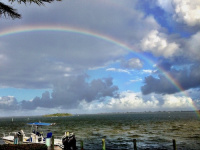 Jensen Beach, FL. This very casual town on the Atlantic coast just above Stuart makes for an interesting place to retire. There is a cool little downtown and an array of affordable housing choices, many of them in RV and mobile home parks. Across the Intracoastal in Jensen Beach Park real estate gets more expensive.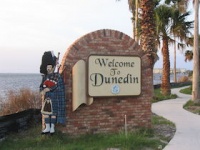 Dunedin, FL. This old sailing town of about 36,000 has a spectacular setting on the west coast of Florida, just above Clearwater. Dunedin (pronounced da-need'-in) boasts at least a mile of unobstructed Gulf beaches including those on Honeymoon Island and Caladesi Island State Park. Its downtown is quaint but prosperous with a bike trail running through the center of town.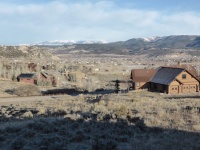 Eagle, CO. Located in Colorado's Banana Belt (which is warmer and drier than nearby areas of higher elevation), Eagle is becoming a recreational center for white water sports, biking, hiking, skiing and more. Vail and Beaver Creek resorts are close by. It is a bit unique in that it has two downtowns (old and new), both of them interesting.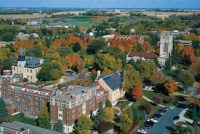 Northfield, MN. Located in the southeastern part of the state, this lovely college town boasts two thriving private colleges. The student populations of Carleton College and St. Olaf give a decidedly youthful feel to the place and its downtown. The town's motto is "Two colleges, one town". Jesse James once tried to hold up the local bank.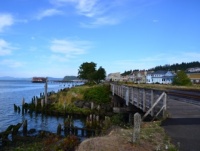 Astoria, OR. Situated at the mouth of the Columbia River, Astoria is just a few miles away from the Pacific. It is the oldest permanent American settlement West of the Rockies – Lewis and Clark stayed here for the winter of 1806. With pretty, scenic backgrounds and a redone 1920s downtown, this relatively uncommercialized community is laid-back, low-key, and with its stock of Victorian homes, attracts tourists and retirees.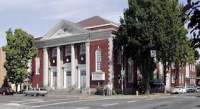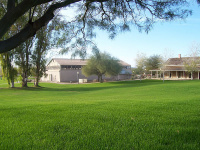 Yuma, AZ. During the gold rush of 1849, when thousands of fortune hunters passed through while heading west to California, Yuma was a gateway. The U.S. Army also found Yuma to be in a prime location along the Colorado River and used it as a supply base for Army posts. Now it is popular with retirees for its warm, dry weather and affordability. The Zillow Home Value Index was $170,000 in April, 2020.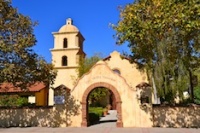 Ojai, CA. This small town community has a beautiful downtown area with old spanish style architecture and plenty of shops and restaurants. It is also home to several vineyards/wineries, and just 15 miles from Ventura beaches. Los Padres Nat'l Forest is nearby. Residents enjoy miles of flat, paved bicycle paths around the town and area. This is the most expensive community of all on this list, with the Zillow Home Value Index at $691,716.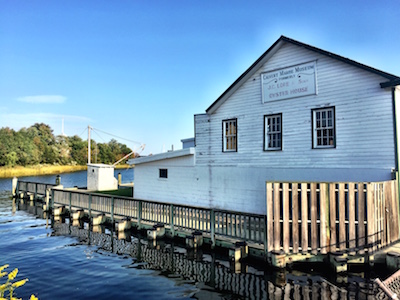 Solomons Island, MD. This tiny (2,000 people) and charming town is on the banks of the Patuxent River where it meets the Chesapeake Bay. Popular with tourists and boaters alike, it bustles in summer where folks come to eat and drink and enjoy the water views. It was a ship building center for the fishing industry in the 19th century. The town has numerous marinas, seafood restaurants, gift shops, a boardwalk, a sculpture garden.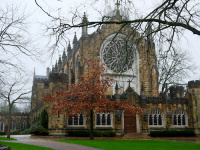 Sewanee, TN. The University of the South, or more commonly called "Sewanee" is the main focus of this little college town with view of the Cumberland Plateau. The university owns most of the town and the 13,000 acres surrounding it, which is normally referred to as "The Domain".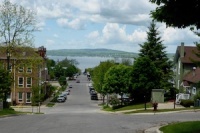 Petoskey, MI. This beautiful little town on Little Traverse Bay of Lake Michigan has an exceptionally pretty downtown is exceptionally pretty, with interesting shops and restaurants plus a nice park. It is a resort town where snowbirds come for the summer. There are a wide range of places to live of all types, including an active community on the lake.
Bottom line. There are so many great places to retire in this country. You don't have to pick a brand name that everyone has heard of, if you look around and do some exploring!
Comments? What do you think about these choices. Do you have others to suggest? Please let us know in the Comments section below.
Posted by Admin on April 11th, 2020