Best Retirement Towns and States
April 20, 2021 — Our mission here at Topretirements is to find great places to retire, so we are always on the lookout for undiscovered gems. Today we are going to spill the beans about some undiscovered retirement towns that you might not have heard about before. See end of article for more ideas for underappreciated places to retire.
By definition, most of these places are small.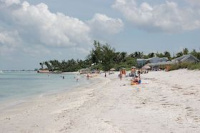 Boca Grande, Florida. This small, upscale and beautiful residential community is located on Gasparilla Island between Fort Myers and Sarasota. It is home to many retirees and seasonal residents with an average age of 66. The Boca Grande Pass is the deepest natural pass in Florida, and is considered to be the world's best tarpon fishing spot. That makes the small town not only a tourist destination, but a haven for fishermen. The seven mile island also offers white sand beaches and a quaint downtown and restaurants, but you won't find any high rises, traffic lights, grocery stores, or gas stations.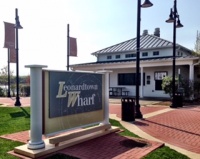 Leonardtown, MD. A very small town, it is found in a pastoral section of Maryland between the mouth of the Potomac River and Chesapeake Bay at the southern end of a large peninsula. This area was slow to be developed because of its distance from any city and the bridges that had to be crossed to get here. On the way into town one drives past the modest farms of an old Mennonite community to the northwest, along with occasional horse and buggies. Growth is now happening at a rapid rate, but the community is trying to exert some control over the loss of farmland that would be devastating to the charm of the area. Its downtown near an inlet of the Potomac features the county courthouse, a handsome square, distinguished old stores, and old wharf .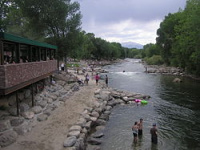 Salida, Colorado. The nearby Monarch Ski Area is a big attraction, as are the areas mountain biking, hiking, and river rafting. Monarch Mountain looms over the town on one sie, and the Arkansas River on another. This friendly town combines a bit of a bohemian atmosphere with a working class center. The town is working to enhance pedestrian access to the town.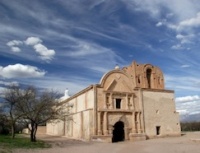 Tubac, Arizona is an ancient Spanish presidio, or fort, that is now a working artists' community. Tubac was one of the first stops on the Camino Real, the Royal Road from Mexico to its settlements in California. This community in the high desert of Arizona is extremely scenic and offers exceptional recreational opportunities. The streets of the town are lined with old adobe homes and many interesting shops. The Tubac Festival of the Arts is an event not to be missed.
Scaneatelese, New York. in the Finger Lake region, Skaneateles (SKAN-ee-AT-las) is a small, town on the north end of Skaneateles Lake, with a population of about 2,500 residents.The name comes from the Iroquois word for "long lake, and is regarded as one of the prettiest villages within the Finger Lakes. Its quaint downtown offers a toy shop, a chocolate shop, unique stores, bakeries, art galleries, pubs and a wine bar. The clear blue lake provides recreation activities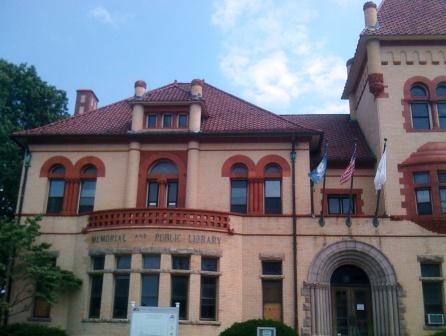 Westerly, Rhode Island is  near the Connecticut border. It is very popular with tourists because of the wonderful ponds and beaches in the area.  Its economy was once centered on the local granite quarries.The downtown is especially beautiful with classic buildings, churches, and library. The town includes Watch Hill, a watering hole for New York's elite. Misquamicut State Beach is one of the finest public beaches anywhere in the country.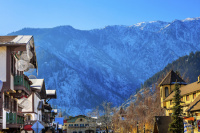 Leavenworth, Washington. This small town at the base of the Cascade Mountains is very near the center of the state.  In the 1960's the town leaders decided to capitalize on its backdrop of the alpine hills and turn the town into a tourist destination.  Using Solvang, California, as their inspiration, they completely renovated the downtown area and transformed it into a Bavarian village, complete with many festivals, to draw revelers into the town.  The idea worked!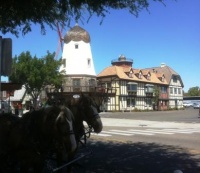 Solvang, California.  in the Santa Ynez mountains of Southern California. Solvang, which is Danish for "Sunny fields", is about 35 minutes inland from coastal Santa Barbara. Nearby towns include Lompoc, Buellton, Ballard, and Los Olivos.  The area  was made famous when "Sideways", a dark movie about 2 wine-loving bad boys, was filmed here.  Several local wineries and restaurants were depicted  in the movie. The town itself was founded by Danish settlers. It still has a kitschy Denmark meets Heidelberg feel, but the overall effect is pleasant.
Red Wing, Minnesota. Red Wing has a strong and beautiful downtown in the Mississippi River Valley. It also has an impressive economic base as well as the nearby Treasure Island Resort and Casino. It brims with historic charm, complemented by interesting shops and restaurants. Red Wing is on the National Trust for Historic Preservation's 2008 distinctive destinations list because of its "impressive architecture and enviable natural environment. Sure, it is cold here in winter, so it makes an excellent spot for snowbirds to make as their summer quarters.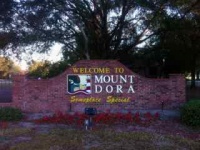 Mount Dora, Florida.  This central Florida lakefront community is nestled in gentle hills and orange groves. With an elevation of 184 feet it is one of the higher communities in Florida, making it Florida's equivalent of a mountain top town! It features active shopping, excellent antiquing, a rich cultural life, and recreation. Many festivals and community events attract residents and tourists.
Bottom line.
These relatively undiscovered towns are definitely "best places to retire" material. They are all relatively small and quite walkable. But we want to know, what other towns should be on this list? Please add them and any other suggestions in the Comments section below.
For further reading:
Posted by Admin on April 19th, 2021