Best Retirement Towns and States
July 22, 2020 — The quest for an affordable place to retire is important to many baby boomers whose reality is living on limited retirement savings and Social Security. Finding an affordable place that offers a great lifestyle is a real plus for them. Over the years we have produced multiple lists of affordable places to retire, and this article continues that series (see end of article for links to more).
The 11 affordable places to retire listed here are unique: they are all Member suggestions from previous Blogs. In fact we've used their comments to describe the towns and regions, although we added home pricing where possible. Ten of them are on or near the water. These towns have home prices that are generally quite affordable compared to the US Zillow Home Value Index of $248,857. In regions like the Pacific Northwest and the coast of Florida where home prices are high, we chose towns with prices lower than the rest of those regions.
Member suggested affordable places to retire: (with descriptions from our Members)
Muscle Shoals, AL. I had a beach house for about 10 years and maintenance was a nightmare. Now we are retiring to Muscle Shoals, AL, in a lovely subdivision, Eagle View Estates, on Wilson Lake on the Tennessee River, where we will be building our dream home. Taxes, insurance and the cost of living are very affordable and the people are very friendly. There is a beautiful view of the lake, which is a mile wide, a RTJ golf course practically next door, shopping, hospital, airport, theater, colleges, art galleries, parks, fishing, hunting, camping, and just about anything you could ask for close by. We love it here. It's an ideal affordable retirement community, and only a few hours drive to the beaches on the Gulf. Zillow Home Value Index of $159,718. – PL
Murrells Inlet, SC. I loved living in Southern California-when I worked, but now that I am retired, I cannot afford it. So, we chose South Carolina; we love it!!We live in Murrells Inlet which is close to Myrtle Beach and butts up against Pawleys Island. The medical care is excellent, the taxes are wonderful, the state is run well and the weather agrees with us. Zillow Home Value Index of $248,975 -diandto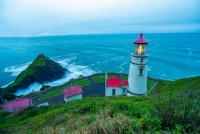 Florence, Oregon – We are thrilled with the retirement town of Florence Oregon, which has no humidity or extreme weather. Everything is gloriously green, housing for less than $200,000 is available and so are volunteer opportunities. The town has a nice hospital library, thrift and antique stores. Only an hour or so from Eugene and Coos Bay for more shopping etc . Lovely parks , ocean and hiking, fishing etc. The town is small enough and very senior friendly. Home Value Index of $294,000. – Susan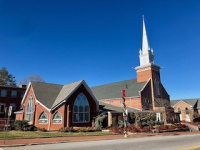 Waynesville, NC. We're hoping to end up in Waynesville in a few years. The difference between Waynesville and Franklin, to me, is the closeness to Asheville and quality of restaurants and shopping in Waynesville. We lived in Asheville for 6 years and I worked in Waynesville. It is colder than Franklin, but NC cold isn't so bad and it's short. Housing can be pricey depending on what you're looking for. Franklin isn't quite as bad. Franklin has more of a small town feel, Waynesville is small with a tourist feel. Both are worth a visit. Zillow Home Value Index $219,571. – Nancy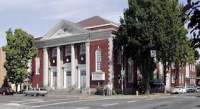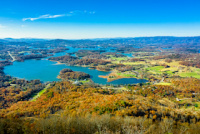 Hiawassee,GA. My personal preference would be the north Georgia mountains. Was just in Hiawassee,GA yesterday at it was absolutely beautiful and noticeably cooler than the Atlanta area. There are local arts and crafts festivals, a county fair, gardens, music festivals and weekly music on the square from local talent. Zillow Home Value Index of $230,870- Jim C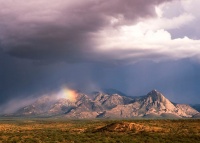 Green Valley AZ. LOVE it— size is just right- NO humidity ( my joints thank me every day). Heat yes but not the same heat as in the south. Early AM- late pm is just right. Take a siesta in the middle of the day. Friendly folks are everywhere. If you need a little more excitement Tucson is about 20 minutes away and then you come home to the quiet. Home prices are reasonable. Check it out. Only you should decide. Zillow Home Value Index of $200,176. Editor's note: Green Valley is a perennial winner in most popular community at Topretirements.
– LJ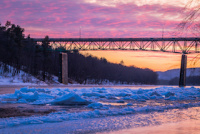 Milford, DE. Pretty area and a lovely town with many little Boutiques, art galleries, and restaurants. Hearthstone Manor is where we live. It has a clubhouse and pool with a public golf course next door. It is just above Lewes. A brand new medical center being built right across from Hearthstone. Will include a medical office campus and all out-patient services as well. So happy we chose this area, close to the beaches without the crowds and easy trip down in 11 minutes. Lovin' Life in our Coastal DE area. – Zillow Home Value Index of $229,196. – sunlovingal
Northern Arkansas – Those wanting reasonable waterfront or near living, I suggest north central Arkansas, very near the Missouri border. Lakes Norfolk, Bull Shoals, Beaver, and Tablerock are all nice. Tablerock is actually in southwestern Missouri, Branson less than an hour away. Water in Tablerock is warmer, Norfolk is my favorite, SCUBA diving is taught in it. Norfolk has over 500 miles of shoreline, Bull Shoals has over 1100. Beaver is also nice, near Bentonville. The University of Arkansas is in Fayetteville (Zillow Home Value Index there of $219,000). Rogers, Arkansas has quaint downtown with brick streets and lovely architecture. Just minutes away is Beaver Lake with over 400 miles of shoreline, limestone cliffs, Ozark Mountains. – eva12 and Mark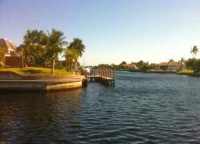 Cape Coral, FL. If you're willing to forego the high costs of a 55+ gated community, you'll find lots available to like on the many canals in Cape Coral, very near Fort Myers on the Gulf Coast. Very reasonable prices. Cape Coral has a fantastic New Residents Club in which you can make instant new friends.
A condo on a major canal with an intersecting canal that leads to the Gulf via the river was a good compromise. I would definitely recommend visiting first. Renting first allowed me to get a sense of where in the community I wanted to live. Cape Coral is geographically large. I discovered that most of the action was in SE, so that's where I bought. Many shopping opportunities in the Cape and MANY more across the bridge in Fort Myers, Estero, Naples, etc. Zillow HVI of $327,419. – Linda
Lakes in California, Arizona, and Nevada. As mentioned by many, you missed the whole western half of the country. What about Lakes Mead, Mohave, Havasu, the Gulf of California area, all those lakes in Northern California, the rivers and coastal areas of Oregon and Washington, on and on and on. I live in Arizona, but could just as easily live in Nevada and have a similar environment. I live within a few miles of several lakes and a major river. – Steve
Flagler Beach, FL. Areavibes gives it a 75 "very livable" (I live close by – it does get hot in the summers, but always a breeze by the ocean). It's funky, old-time Florida – no high rises. Very walkable. $317,545 – Jan Cullinane
Comments? Now you have heard it from some of our Members, where would you recommend as an affordable place to retire? Please share your ideas in the Comments section below.
For further reference:
Affordable Places to Retire on the Waterfront, Part 1
Affordable Places to Retire on the Waterfront, Part 2
10 Affordable and Livable Best Places to Retire
20 Great and Affordable Towns to Retire
8 More Affordable Places to Retire
Most Tax-Friendly Places to Retire
AffordableRetirements.com
Posted by Admin on July 21st, 2020