Best Retirement Towns and States
July 27, 2020 — Last week's article on Great Lake Towns for Retirement created a few "waves" – specifically, why did we include so few towns from the West on the list. True, there are a lot more lake towns to choose from in the rest of the country, but we do understand that no one wants to feel left out. Hence the genesis of this feature, which exclusively lists towns in the Pacific Northwest. In subsequent articles we will concentrate on other regions of the American West. We have a loose interpretation of that geography here, including the States of Washington, Oregon, Idaho, western Montana, along with Canada's British Columbia.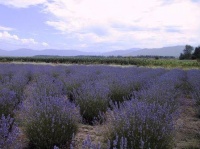 Sequim, WA. Sequim is popular both with retirees and people looking for second homes. Pronounced (skwim), this growing town of about 6,600 (with 20,000 more in the area) gets its name because pilots kept noticing that because it is in the rain shadow of the Olympic Mountains, there were almost always blue skies over the area.  At about 14? of rainfall per year, Sequim almost qualifies as a desert.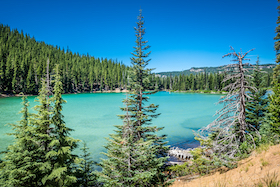 Bend, OR. Bend offers great scenic beauty, skiing, mountains, golf, fishing, and more. It makes just about every list of "best places to retire" and is growing rapidly.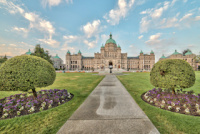 Victoria – British Columbia, Canada. Victoria has a very British feel to it.  There are classic old buildings, cobblestone alleys, artisans, and world class shopping. Butchart Gardens is one of the most visited gardens in the world. There is a fantastic mild climate. Many nice little towns on the coast around Victoria would make for great places to retire.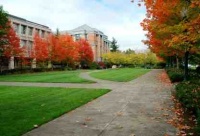 Eugene, OR . Eugene enjoys a national reputation as one of the most livable cities in the country. As a retirement community it offers small town charm combined with big city sparkle. It has a thriving and eclectic arts scene along with unsurpassed natural beauty. It is home to the University of Oregon, so it is a college town.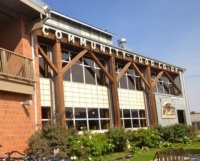 Bozeman, MT. Home to Montana State University, this rapidly growing town is located in the Gallatin Valley and surrounded by mountains on all sides. There is a vibrant downtown with a busy new library and great outdoor stores. Restaurants are full and people are on the street at 9PM.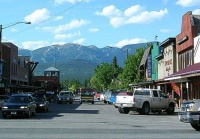 Whitefish, MT. It is hard to picture a more beautiful place, or one with more to do, than Whitefish. There is beautiful Whitefish Lake, nearby Big Mountain Ski area, and mountains everywhere. Topretirements has several friends who live here and they love it.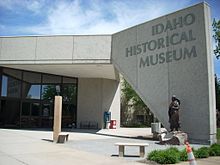 Boise City, ID "The city of Trees" is a modern, prosperous, and livable city that offers many recreational activities and a great lifestyle.

Bellingham, WA. If there was ever a town with momentum it is Bellingham Washington. Kiplinger's called Bellingham one of the top retirement communities in the U.S. It boasts unbelievable natural scenery from Puget Sound on the west and Mount Baker to the east.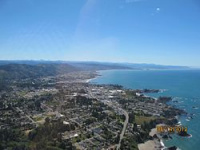 Brookings, OR. Located at the foot of the Klamath mountains on the southern Oregon coast, Brookings is a small outdoorsy town. Once a logging community, Brookings is a now cute seaside town with over fifteen miles of pristine beaches and unusually warm weather year round. Wet and mild winters makes this town incredibly lush; palm trees and bright gardens dominate a lovely color palette.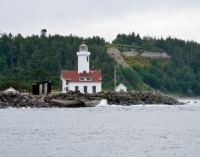 Port Townsend, WA. Located on the extreme northeastern tip of the Olympic Peninsula, just across Puget Sound from Seattle. Port Townsend was a thriving port settlement before Seattle was founded – unfortunately, the Union Pacific Railroad bypassed it, sending the thriving community into an economic tailspin. Like Eureka (CA), this resulted in a large number of beautiful Victorian buildings that were never touched by urban renewal.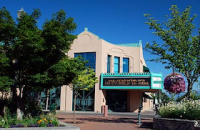 Medford, OR sits in the Rogue Valley, which tends to be drier and hotter than other regions of Oregon.  Klamath Falls and Grants Pass are nearby towns. Downtown Medford is a vital place and features a restored Ginger Rogers Craterian Theatre and many restored buildings. The mail order fruit company Harry and David are based in Medford.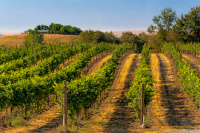 Walla Walla, WA. This town in eastern Washington has been transformed into a wine and food destination by the many vineyards in the area. Whitman College, a famous and distinguished liberal arts college, has its campus here. The streets are very wide and many of the homes quite beautiful.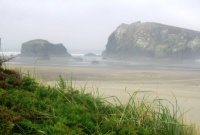 Bandon, OR. If you are a golfer you have probably heard of Bandon. Its collection of links courses rival anything in Scotland or Ireland, with views of the Pacific Ocean from almost every hole. There are great beaches and a very cute town as well.
Bottom line
There are certainly many fabulous places to retire in the West. Like its climate, the politics of the region can be quite different. The western part of the region's climate tends to be very wet and the politics liberal, while the further east you go the climate dries out and politics become very conservative. Everywhere in the area seems to be beautiful, and the outdoors offers constant attractions.
For further reading:
Comments? Please share your thoughts about these towns in the Comments section below. Are there some towns we should have included?
Posted by Admin on July 27th, 2022