Best Retirement Towns and States
October 16, 2019 – According to our surveys, the most popular places to retire in America are in the Southeast. In that research 48% of respondents said they would like to retire in the Southeast, twice as many as for the Southwest, the next highest choice. This is our 2019 list of the 20 most popular places to retire in the Southeast, the second in this year's "Best Places" series. Here are links to other reports: "The Top 20 Places to Retire in the Southwest" and the 20 Most Popular Places to Retire in the West (California to Colorado and points north, which will come out in Nov.).
What States are in our Southeast compilation?
The states we have included in this big region are: Virginia, Tennessee, North Carolina, South Carolina, Georgia, Alabama, Mississippi, and Florida (MS did not have any towns in the top 20). In general the region has a humid subtropical climate with hot summers. Areas in its west and north tend to be cooler as they generally have more elevation or are further north. Hurricanes can reach landfall in the summer and fall months along the Atlantic and Gulf coasts. The region's major geographical features include the Appalachian Mountains, Atlantic Ocean, and the Gulf of Mexico.
Changes this year – Ups and downs
The 20 most popular towns in the Southeast are mostly familiar names. Asheville (NC), which has been top dog on our Top 100 list for the entire U.S. many times, was no surprise to take the #1 spot here. Its review was read by over 7,400 visitors in the first 9 months of 2019, more than three times as many as viewed the #20 selection, Jupiter, FL. One of the hottest towns on this list was St. Petersburg (FL), which rocketed from #18 on last year's list to the #7 spot. Four very familiar retirement towns dropped off the list in 2019: New Bern (NC), Brevard (SC), Jacksonville (FL), and most surprising of all, Naples (FL). Of the four newcomers to this year's list, three have been on the list in previous years (Ft. Myers (FL), Charlottesville (VA), and Fairhope (AL). Jupiter (FL), in the #20 spot, was the fourth new town on this year's list.
The battle of the states
South Carolina edged out all other states (for the first time) with six cities on the #20 best list. Florida, which is normally the most popular state for retirement, was next with six. In a surprising upset, Tennessee had three cities on the list vs. North Carolina's two, and Virginia, Alabama, and Georgia all had one.
How we choose the winners
Topretirements.com has published lists of the most popular retirement towns annually since 2007. While most "Best Places" lists are either the subjective opinions of the authors or a ranking from various criteria, this list is different. Asheville made the top spot on this list through a simple process. We counted how many times each city's review was viewed at Topretirements.com during the first nine months of 2019. We view that count as a gauge of interest in that destination. For example, the Asheville review was viewed over 7,400 times. You can debate whether "most popular" is the same as "best". Being #1 doesn't mean that people will actually move to any of these destinations, but it does indicate that folks are interested in learning more about them.


Note that popularity is affected by other factors, such as whether or not we featured a town in one of our newsletter or Blog articles. We do not include active adult communities in our compilation. See our various state by state lists of the most popular active communities, starting with "15 Most Popular Active Communities in South Carolina". To make sure you don't miss new lists like this, sign up for our free weekly "Best Places to Retire" newsletter. See also "The Worst States for Retirement – 2018".
Here are the Top 20 Places to Retire in the Southeast
Based on popularity at Topretirements, here are the 20 best places to retire this year:
1. Asheville, NC Asheville is a prosperous small city of just over 75,000 in the Blue Ridge mountains of western North Carolina. The downtown is filled with cafes, restaurants, and art deco buildings. Because it is in the mountainous part of the state it tends to have 4 seasons. The surrounding area has other towns popular with retirees, along with a huge number of 55+ and active adult communities. (viewed 7,700 times)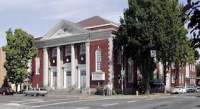 2. Pensacola, FL. Pensacola is a popular town for retirement and tourism in the western end of the Florida panhandle. Many former military personnel retire here because of the active DOD facilities for healthcare etc. Its location on the Pensacola Bay gives it access to the emerald green waters and sandy beaches of the Gulf of Mexico. Pensacola Beach is a charming subset. (viewed 5,200 times)
3. Beaufort, SC. The Old South lives on in the quaint seaside charm of Beaufort, Known as the "Queen of the Carolina Sea Islands". Horse-drawn carriages roll along streets in the town's charming historic district that are overhung with Spanish moss. It is not far from the coast. There are dozens of active and 55+ communities to choose from.
4. Chattanooga, TN . Chattanooga is a low-cost, interesting retirement city in a state considered very tax-friendly (earned income is not taxed). It was the site of the famous critical civil war Battle of Chattanooga due to its strategic location on the Tennessee River. Called the "Scenic City", it is home to the University of Tennessee – Chattanooga.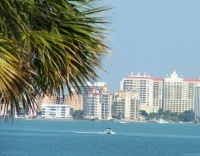 5. Sarasota, FL. Some consider Sarasota to be the cultural capital of Florida, after Miami. Sarasota has one of Florida's best downtowns with many interesting neighborhoods. An impressive array of cultural facilities are available in Sarasota, along with high-rise, luxury hotels. The barrier islands have great beaches and developments where retirees can live.
6. Greenville, SC. Greenville has one of the prettiest downtowns in America. There is a beautiful park along a river and waterfall – then walk up a few steps and you are in the downtown. There are many great neighborhoods – some right downtown and others further out, along with many developments It is also home to a number of colleges and is a thriving community for the arts.

7. St. Petersburg, FL. Saint Petersburg has been a classic retirement and tourist destination since the 1920's because of its winter warmth, great beaches, and ideal location on a peninsula in Tampa Bay. The area has had a wonderful resurgence in the past 10 years, with the city becoming much more attractive and livable. Prices have gone up but it is still relatively affordable.
8. Summerville, SC. Summerville, "The Flower Town in the Pines", has a charming downtown with many restaurants and unusual shops. Tourists flock to the area to see its azaleas in season. Summerville is located northwest of Charleston.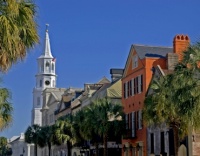 9. Charleston, SC. "The Holy City" is undoubtedly one of the most beautiful cities in the U.S. as well as being one of its top tourist attractions. Located on the coast of South Carolina, until the mid 1800's it was one of the 10 largest cities in North America. The surrounding area, including Daniel Island and Kiawah Island, is very popular with tourists and retirees alike.

10. Ft. Myers, FL. Located on the banks of the Caloosahatchee River on southwest Florida's coast, its roots go back to 1886. It has the charming Thomas Edison Museum and a beautifully restored downtown along the river. There are dozens and dozens of active adult and 55}
11. Bluffton, SC. Bluffton, located near Hilton Head Island and the coast, is a charming, walkable, old town on the May River. In the old town near the river, residents will discover art and antique galleries and the Riverfront Pocket Park and Garden.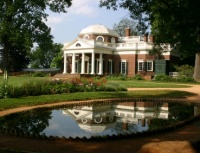 12. Charlottesville, VA. The home of Thomas Jefferson (Monticello), Charlottesville was ranked the #1 city by Cities Ranked and Rated. The stately and picturesque University of Virginia, founded by President Jefferson, is here. Its location at the base of the Blue Ridge Mountains is one reason why so many 55+ retirees are planning to retire in Charlottesville.
13. Myrtle Beach, SC. Myrtle Beach is a favorite beach and golf resort community as it is home to The Grand Strand – one of the world's longest sections of perfect beach, and boasts over 120 golf courses. It also has a reputation as a hotspot for live family entertainment, music, and celebrity concerts. The area with its moderate climate is ideal for year round living, although traffic is intense at times.
14. Paris, TN Paris is a small town of about 10,000 in northwest Tennessee, 15 miles from the vast and popular Land Between the Lakes recreation area. The area is quite rural and homes are homes tend to sell for less than half the national median.
15. Maryville, TN. This small college town has all of the things that make Tennessee retirements so appealing – low taxes, low cost of living, and outstanding recreation opportunities in nearby lakes and Great Smoky Mountains.
16. Athens, GA .Athens is an immensely successful university town and popular as a retirement community. The University of Georgia has helped to create an unusually liberal community with a thriving artistic, musical, and intellectual scene. Not to mention a great array of restaurants.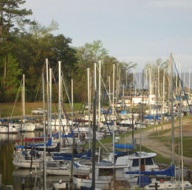 17. Fairhope, AL. This former Utopian community was founded by 28 settlers from Iowa in November, 1894. Their purpose in founding a new colony was to establish and conduct a cooperative model community, free from all forms of private monopoly. Today it is an artist's community and wonderful place for retirees and people of all ages on Mobile Bay.
18. Murphy, NC. Murphy is a great place for retirement particularly if you are interested in a quiet and rural environment. The climate is mild and the scenery is breathtaking with mountains and lakes. Thanks to NC's strange shape, Murphy is is closer to the capitals of six other states (Georgia, Alabama, Tennessee, South Carolina, Kentucky, and West Virginia) than it is to Raleigh, the capital of North Carolina. Home prices are well below the national median.
19. Venice, FL. Originally developed in 1925 by the Brotherhood of Locomotive Engineers as a planned retirement community, Venice is named after the many canals and rivers running through it. The city has a very pretty and compact downtown with restaurants, a great library, and other municipal resources. You can walk to a gorgeous white sand beach from downtown through lovely neighborhoods.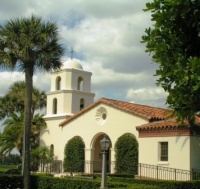 20. Jupiter, FL. The three Florida villages of Jupiter, Tequesta, and Juno Beach combine rich history, culture, and natural beauty. Retirees who enjoy communities with a small town feel and 100 miles of beaches will find these Northern Palm Beach County villages appealing.
For Additional reading:
15 Best Active Adult or 55+ Communities in South Carolina
15 Best AAs in North Carolina
15 Most Popular AAs in Florida
Dueling Carolinas: Which is the Best State for Retirement?
10 Worst States for Retirement – 2018
Dueling Retirement States: North vs. South Carolina
What do You Think?
Are you considering a Southeastern retirement? Where are you thinking about retiring – do you have a preference east or Southeast? Is it a town on this list, or someplace else? Please add your Comments in the Comments section below.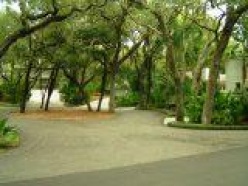 Posted by Admin on October 15th, 2019