Best Retirement Towns and States
October 2, 2019 – Many baby boomers might not know exactly where they want to retire, but they probably have an idea of what region or state they prefer. So if the Southwest is on your retirement radar, here is our 2019 list of the 20 most popular retirement towns in that region. In the coming months we will be providing similar lists for the West and Southeast.
The 20 most popular towns in the Southwest are almost all recognizable. This year Prescott, a former cowboy town that celebrates that image, is a close favorite for baby boomers looking for a relaxed southwestern lifestyle. It narrowly beat out last year's winner, Green Valley (AZ).
Arizona Rules the Southwest
For the record, the Southwest's huge area comprises the smallest number of states of any U.S. region: Oklahoma, Texas, New Mexico, and Arizona. This semi-arid Steppe region is dry with hot summers, and contains portions of the Rockies, big deserts, and parts of the Colorado and the Rio Grande River complexes. Most of the region has low humidity.
Arizona is the overwhelming favorite Southwest state that Topretirements visitors want to explore: it won 12 of the top 20 positions. In fact, on the basis of popularity, the first 4 towns on our Southwest list also made the U.S. list of top 10 retirement destinations. On this year's Southwest list Arizona held 12 slots, Texas had 4 (San Antonio, Corpus Christi, Austin, and Georgetown,) and New Mexico 4 (Las Cruces, Santa Fe, Taos, and Albuquerque). No town in Oklahoma made it into the top 20.
A few surprises on the Southwest list of popular places to retire
New cities making the list were Corpus Christi (TX), Yuma (AZ), Georgetown (TX), Taos (NM), and Cottonwood (AZ). One surprising town that did not make this year's top 20 was Phoenix. Most of the towns making the list are probably familiar names. Some that are probably new to many baby boomers include: Lake Havasu, AZ (western AZ on Colorado River), Bisbee, AZ (a funky old mining town near Mexican border), Payson, AZ (halfway between and to the East of Phoenix and Flagstaff), and Kingman, AZ (in the more undeveloped northwest corner of the State).
How we choose the winners
Topretirements.com has published lists of the most popular retirement towns annually since 2007. While most "Best Places" lists are either the subjective opinions of the authors or a ranking from various criteria, this list is different. Prescott made the top spot on this list through a simple process. We counted how many times each city's review was viewed at Topretirements.com during the first nine months of 2019. We view that count as a gauge of interest in that destination. For example, the Prescott review was viewed over 5,200 times.

That was more than 6 times as often as Cottonwood, AZ in the #20 position. It doesn't mean that people will actually move to any of these destinations, but it does indicate that folks are interested in learning more about them. Note that popularity is affected by other factors, such as whether or not we featured a town in one of our newsletter or Blog articles. Note that we do not include active adult communities in our compilation. See our "2019 Most Popular Active Communities in the Southwest" for that. To make sure you don't miss new lists like this, sign up for our free weekly "Best Places to Retire" newsletter. See also "The Worst States for Retirement – 2018".
Here are the Top 20 Places to Retire in the Southwest
Based on popularity at Topretirements, here are the 20 best places to retire so far in 2019: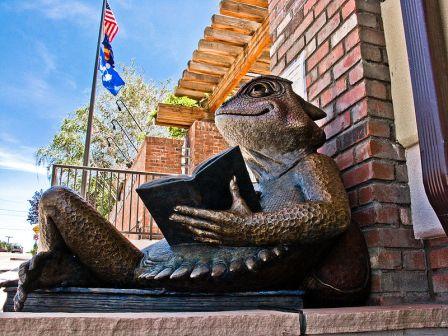 1.Prescott, AZ. Located at an elevation of 5400 feet in the mountains of north central Arizona, the City of Prescott (population just under 40,000 in 2011), was the original territorial capital of the Arizona Territory. It still celebrates its cowboy heritage. Prescott was the 3 third most viewed review on Topretirements on a national basis. (viewed 5,200 times)
2. Green Valley, AZ. Near the hiking and birding areas of the Santa Rita Mountains in extreme southern Arizona, Green Valley is an unincorporated retirement community composed of 59 Homeowner Associations. (visited over 5,100 times)
3. Flagstaff, AZ. Centered amidst some of the most enchanting physical landmarks in the world, the San Francisco Peaks and the Grand Canyon, Flagstaff is a top rated community for retirement.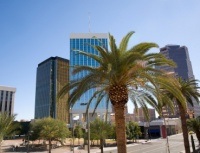 4. Tucson, AZ. The area is warm in winter, blessed with sunshine almost 300 days per year, and has beautiful surroundings. At 233 performing arts dates per year, it also has one of the nation's highest numbers of arts performances. To see 70 and more reader comments and an inside look on Tucson retirement, see "Why I Retired to Tucson".

5. Las Cruces, NM. Las Cruces has been listed as a "Best Place to Retire" by several organizations for many reasons: low cost of living, active cultural life with its major university, and unusually beautiful location.
6. Santa Fe, NM. Santa Fe is one of the top cultural destinations in the world. Known for its art and music, the city was selected by Money Magazine as one of the "Best Places to Live".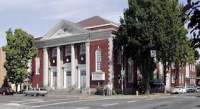 7. Lake Havasu, Arizona. Lake Havasu City is an isolated desert town in western Arizona, located on the eastern shore of the Colorado River. It is home to the historic London Bridge, which is the state's second largest tourist attraction, after the Grand Canyon. As history has it, Lake Havasu was formed with the construction of the Parker Dam on the Colorado River in 1938. It moved up from 11th place on the 2018 list.
8. San Antonio, TX. San Antonio is famous for its Paseo del Rio (River Walk), Tejano culture, and as home to SeaWorld and Six Flags theme parks. The Alamo (Battle of 1836) is a shrine and museum located in the heart of downtown.
9. Sedona, AZ. The Red Rocks of Sedona are world famous for colors displayed by sunrises and sunsets on the red sandstone rocks. That beauty, combined with the mountains, climate, hiking and the arts have made Sedona a popular retirement community.
10. Payson, AZ. As a mountain town, Payson embraces its rural Old West heritage as it was home to many cowboys and rodeos. Author Zane Grey visited the area often and wrote numerous books about it. Payson is still host to oldest continuous rodeo in the world, which started in 1884, but also offers art galleries, antique stores, restaurants, outdoor attractions, and a casino nearby. It moved up 6 places on this year's list.
11. Scottsdale, AZ. Perhaps the most famous suburb of Phoenix, this affluent town in the McDowell Mountains is picture perfect.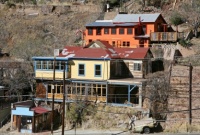 12. Bisbee, Arizona. Bisbee is an historic mining town of 6,000 people in south central Arizona, almost at the Mexican border. If you are looking for an interesting, off-beat place to retire, Bisbee might be the place. An associate of ours recently visited Bisbee and reported back that he thought the town was a "sleeper", an up and comer that could be the next hot retirement destination. Time will tell. The town is at 5,500 ft., an elevation that gives it milder temperatures than most places in Arizona.
13. Albuquerque, NM. Albuquerque, the largest city in New Mexico, is set in a unique place near the mountains, and is a vibrant college town, home to the University of New Mexico.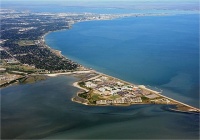 14. Corpus Christi, TX. The city bills itself as "The Sparkling City by the Sea," or simply "Corpus". The name derives from the Spanish, "body of Christ", a reference to the Eucharist. Active adults in retirement here will find plenty to do here. There are many local attractions, particularly concerning the waterfront, boating, beaches, and fishing.

15. Austin, TX. Austin is a very popular retirement community. The University of Texas and its array of cultural and other activities is perhaps the biggest draw for Austin, along with its cosmopolitan and high-tech quirky soul.
16. Yuma, AZ. Considered the sunniest and driest town in the U.S., this frontier town served as a gateway during the gold rush of 1849. The U.S. Army also found Yuma to be in a prime location along the Colorado River and used it as a supply base for Army posts -today it still operates the Yuma Proving Ground.
17. Kingman, AZ. Kingman is located in the northwestern part of the state, close to California. This town of 28,000 has grown very fast. There is a community college in town, Mohave Community College. Outdoor sports like hiking are very popular in the nearby mountains. Nearby towns lake Bullhead City, Lake Havasu, Butler, Golden Valley, and Boulder City are other alternatives.
18. Georgetown, TX. Just north of Round Rock and about 27 miles from Austin has a college town feel from Southwestern University. It has an impressive collection of well preserved Victorian and pre-WW1 downtown historic districts, with The Beaux-Arts Williamson County Courthouse as its centerpiece.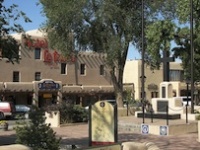 19. Taos, NM. An artsy and entertaining town, Taos is a historical town in northern New Mexico and not too far from Santa Fe. Pueblo Indians lived here 500 years ago, followed by the Spanish in the 1500s and white settlers in the late 1800s. Taos has been home to a long line of famous artists and writers, from Georgia O'Keeffe to Thornton Wilder.
20. Cottonwood, AZ. A newcomer to the top 20, Cottonwood is located in central Arizona, where the scenery is pretty, the values conservative, and the outdoor activities aplenty. Cottonwood is ringed with mountains and buttes, and it either contains or is minutes from golfing, canyons, thousand-year-old dwellings and wineries. There is a historic downtown.
For Additional reading:
2019 Best Places to Retire
2019 Best Places to Retire in the Southeast
2018 Best Places to Retire in the West
17 Most Popular Active Adult or 55+ Communities in the Southeast
Dueling Retirement States Series (Starts with Arizona vs. Florida)
10 Worst States for Retirement – 2018
What do You Think?
Are you considering a southwestern retirement, and what are your top reasons? Please add your Comments and reactions about what makes for a great place to retire in the Comments section below.
Posted by Admin on October 1st, 2019