Best Retirement Towns and States
December 1, 2021 — Last week in "Slanted Best Places to Retire List" we reported on the US News list of best places to retire. The creators of that one seemed to have not realized that the Mississippi is not the western border of the U.S. Many of the picks made there came in for strong criticism from our Members. This week we are happy to report on a better list of best places, one you can create yourself.
The NY Times just published an article with the headline, "Is Texas the New California". Its author, a Californian, was very surprised to find that after taking a quiz designed by the newspaper, 7 of the top picks were in the Lone Star State. They found that on characteristics like more space for your money, racial diversity, and school quality, Texas had some of the highest ranking places to live in America. Although the quiz is geared towards people of all ages, it can be tailored to reflect the priorities of people in retirement. That is, in our opinion, the best thing about this quiz – it takes into account individual priorities rather than those of the authors.
You can take the Times "Best Places" quiz here. (Note: The quiz is behind the paywall but as long as you haven't exceeded your quota of free articles you should be able to access it). It compares 16,847 communities with a population of 1,000 or more on 30 metrics backed up by reliable data. It starts out by asking you to check broad characteristics you care about, like mountains, schools, population, clean air, trees, health care, crime, etc. If you click on something more than once it weighs that factor more heavily. The broad headings of Climate, Demographics, and Politics provide other categories with things to check. At the top you can select preferences for big cities, cost of living, or confine the search to specific regions of the country. The entire quiz takes only about a minute or two to complete, and provides instant results. Change your preferences and the choices immediately change. The Times article provides details on the sources it used for the data used in its quiz.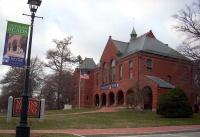 Your editor took the quiz and the results were extremely interesting, bringing up towns definitely not on our radar. Among other preferences, we chose above average cost of living and anywhere in the U.S. We wanted racial and political diversity, presence of retirees, and clicked twice on healthcare. Your results will undoubtedly be different, depending on what you check. At the top of our list were Wenatchee (WA), Danbury (CT), Lacey (WA), Westfield (MA), Yonkers (NY), East Providence (RI), Fishkill (NY, Methuen (MA), Cranston (RI), and Gresham (OR). All of the towns were relatively small. We can guarantee that no other best places to retire list ever came out that was this diverse, or precise!
A list developed like this one from the Times has several strengths. One is the sheer number of towns, guaranteed to be many times larger than considered by any other list. The number of factors, and the fact that you can select the ones you want, allows tremendous personalization. Another is that the results are presented immediately on the same page. The net result is a list that makes sense for you, and brings up choices you might never have thought of. By concentrating on particular regions (which we didn't) or cost of living you can really narrow down the search.
Bottom line
We think this tool is a welcome addition for anyone considering a new place to live, retiree or not. The life-long California resident who authored the article was surprised and intrigued with his or her number one picks coming up in Texas. Manjoo concluded that there was no wonder so many people are moving to Texas, as it obviously has a lot more than meets the eye (and counters to its critics). In a sidebar to the article there was a "Where to Live if You're…" section. If the answer is "Looking for affordable, an empty nester, and ready to leave the snow behind", there were 10 picks, all of them in Florida. Vamo and North Port were the top 2, neither of which we are familiar with. For the record, Vamo is a small community near Sarasota and North Port is between Venice and Port Charlotte.
Don't forget our Retirement Ranger
Don't forget to take the Topretirements Retirement Ranger. It operates on many of the same principles (you choose what is important to you), gives instant results, but does not cover as many towns and cities.
Note about access to the New York TImes: The Times will let you read a certain number of articles each month before they either shut you off or you subscribe. You should be able to take the quiz unless you have been on their site a lot. If you look online you can find some very attractive digital subscription rates, including one for seniors. Real journalism with trained reporters costs money, so in this case you get what you pay for.
Posted by Admin on November 30th, 2021