Best Retirement Towns and States
November 26, 2021 — When it comes to lists of Best Places to Retire, one of the most consistent and "best" sources is US News. Their lists usually make sense, and rarely include bizarre choices in North Dakota or other places that don't take into account that most retirees looking to relocate want to move to somewhere where winter temperatures are warm. While their new Best Places for 2021-2022 lists uphold their sterling reputation for the most part, the fact that they left off the entire western half of the country seems like a very serious omission.
Florida came out on top on both of their new lists this year – "Best Places" and "Most Affordable Places to Retire". The Sunshine State garnered 8 of 10 spots on the Best Places to Retire list, and with 4 of the Most Affordable selections. Two of those Florida cities, Daytona Beach and Pensacola, made it onto both lists.
How they were chosen, along with our quibbles
USNews looked to affordable housing costs, high-quality health care, and desirability of living on which to base its selections. Within those criteria there must have been some evaluation of winter temperatures, since 8 out of the 10 are in warm winter Florida. What does not seem to have been considered is geographic distribution, since not a single city was chosen west of the Mississippi. Michigan was the state furthest to the west to make the list. Along with not making sense, it doesn't agree with what Topretirements has found when it comes to top places to retire. In our research Arizona always shows up as the 2nd most popular retirement state. The omission of the Grand Canyon State as well as very popular Colorado seems like a serious mistake.
10 Best Places to Retire
Here are the top 10 places to retire on the US News and World Reports list.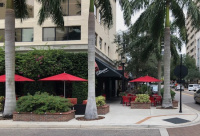 Sarasota, Florida. A perennial best of the best places to retire winner, Sarasota has one of Florida's best walkable downtowns. It has an impressive array of cultural facilities along with restaurants and high-rise, luxury hotels and apartments. The philanthropic legacy of the Ringling Brothers, who used Sarasota as the winter quarters of their circus, helped to make Sarasota a cultural powerhouse.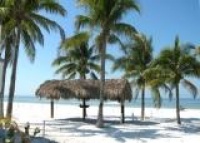 Naples, FL. Surrounding the walkable downtown are beautiful residential streets, conveniently situated next to the white coral beach that goes for miles, with condominiums and homes lining much of it. The area is full of all types of active and 55+ communities.
Daytona Beach, FL. This city midway down Florida's east coast was also named #1 for affordability. Its long sandy beaches are famous worldwide.
Melbourne, FL. Melbourne represents an alternative to living in the big city or a very affluent community. There are 33 miles of unspoiled beaches along the ocean, plus plenty of waterways connected to the intercoastal. Water sports such as surfing, fishing, and sailing are very popular.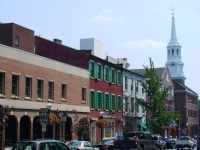 Lancaster, PA. Located in Pennsylvania Dutch country, it has pretty scenery. It is home to the private Franklin and Marshall College. The town has a long and important history – Conestoga wagons and the Pennsylvania long rifle were both made here. This area of Pennsylvania is a popular choice for retirees.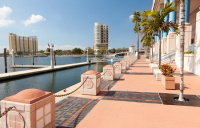 Tampa, FL. The largest city in the very large Metro (4 million people) of Tampa-St.Petersburg-Clearwater on Florida's west coast, it is located about half way down the coast on Tampa Bay and Hillsborough Bay. The city has professional sports teams and museums as well as nearby beaches.
Fort Myers, FL. Way down south on Florida's west coast, Fort Myers is a sprawling community with hundreds of developments. Many are inland, others are on or near the coast. Fort Myers Beach is a tourist area next to beautiful Sanibel and Captiva.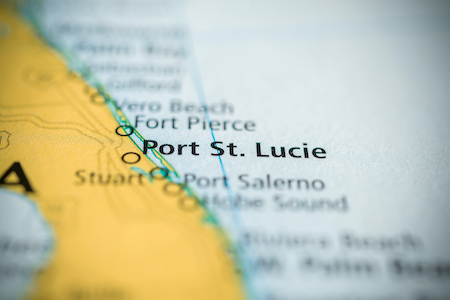 Port St. Lucie, FL. located on the East Coast of Florida, is one of the fastest growing communities in the U.S. In 1961 it had 250 homes, in 1980 there were 15,000, and in 2019 the population was 201,846. Port St. Lucie Beach is located in St. Lucie County. Port Saint Lucie started as a development of the General Development Corporation and became a city in 1961.
Ann Arbor, MI. Home to the University of Michigan, the vital downtown is widely used by surrounding communities for dining out, entertainment, and artistic performances. There are music stores, sidewalk cafes, bars, bookstores, and shops. Sports fans can cheer the Big 10 sports events held here. One of the city's claims to fame is that its inhabitants buy more books than any other place in the country.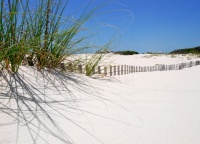 Pensacola, FL. Also chosen as #2 for affordability, it is more affordable than most of the bigger towns in South Florida. There is water to be enjoyed just about everywhere, and many active communities to choose from. Pensacola is very popular with military retirees because of the many bases located here.
The 10 Best Affordable Places to Retire in the U.S. in 2021-2022:
Daytona Beach, Florida. This city and Pensacola had the distinction of being on both the Best Places to Retire and the Most Affordable Places to Retire lists.
Pensacola, Florida. (See description above)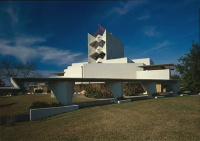 Lakeland, Florida. This was an important town during the Florida land boom. Many of its historic structures date from that period including the Terrace Hotel, New Florida Hotel (Regency Towers), Polk Theatre, Promenade of Lake Mirror, and the former Lakeland Public Library. Retirees who live here are very positive about it.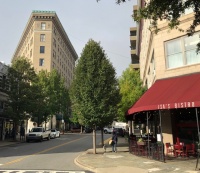 Asheville, North Carolina. Walking around in downtown Asheville is a pleasure. It has a great collection of art deco architecture, antique stores, art galleries, and boutiques. Those who prefer the outdoor cafe or coffee house setting will enjoy its many cafes. Asheville's people range from artists and musicians to corporate executives, merchants and entrepreneurs. It is easy to park on street or on a parking deck, then stroll through the streets. The population is 92,800. No wonder this city is a perennial best place to retire at Topretirements.
Ocala, Florida. This area in northern Florida's horse country is more affordable than many other areas. Some of the biggest active communities in the world are located here.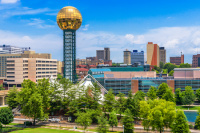 Knoxville, Tennessee. A vibrant college town with big-time sports and many cultural events, it has a reputation for being a friendly place. Knoxville was the site of the 1982 World's Fair and several buildings, including the Sunsphere, were built for that event.
Scranton, Pennsylvania. Since the mid-1980s, the city has emphasized revitalization of the city's buildings and history. Some historic properties have been renovated and marketed as tourist attractions. The Steamtown National Historic Site captures the area's once-prominent position in the railroad industry. There are many active adult and 55+ communities in the area.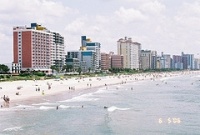 Myrtle Beach, South Carolina. The Grand Strand at the top of South Carolina's east coast is a busy retirement and tourist hub. There are more than 100 golf courses here, plus miles and miles of beautiful beaches.
Chattanooga, Tennessee. The second Tennessee town to make USN's Most Affordable List, Chattanooga has an interesting and historic location on the Tennessee River. The city's 21st Century Waterfront Plan is a $120 million redevelopment to transform the Chattanooga waterfront and downtown area.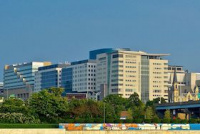 Grand Rapids, Michigan. It has a strong cultural presence with museums like Van Andel Museum Center and theatres including the Civic Theatre and the Wealthy Street Theatre. The Heritage Hill residential district is unusually large with over 1000 victorian homes. Homes are inexpensive compared to the national average.
Bottom line
The US News list has some good choices but some even more curious omissions – like where is any town west of the Mississippi! For example Topretirements had 4 towns on its 2021 Best Places list – Prescott and Tucson in Arizona, along with Las Cruces and Santa Fe in New Mexico. Which towns in the west do you think they overlooked. Please share your thoughts in the Comments section below.
For further reading:
Posted by Admin on November 26th, 2021