Health and Wellness Issues
March 16, 2020 — Wow, life has turned upside down in the last few weeks. A localized epidemic in one Chinese province of a new virus, COVID-19, has spread around the globe and landed as a pandemic in the USA and the rest of the world. The toilet paper aisle is barren (we're not sure why!), and hand sanitizers and disinfectants aren't available at any price. Just about everything is closing. Note: we have a separate Blog post with great Member input on "The Corona Virus and Your Retirement Portfolio: Buy, Hold, or Panic!"
The world is in crisis. Compared to other groups, the pandemic will not affect most of us retirees as drastically as it will the working age population. Our travel and social plans will be disrupted and our retirement portfolios are shrinking. We certainly won't be checking out any new places to retire, at least in person (although we will have plenty of time to do it online!). But there will be isolation, depression, and anxiety. It is also shocking to realize that as baby boomers, we are in the high risk category!
The point of this article is threefold. First, to give links and some basic information about the virus and how to manage your exposure as a person who is much more likely to become seriously ill than the general population. Second, to answer some questions. And third and most interestingly, to get Member Comments on how you are handling the virus. We've posed a number of questions about your recent experiences and outlook, and look forward to your Comments at the end of this article.
Not just physical and economic – there is an emotional component
"There are going to be a lot of mental health issues after this."

Dr. Molly Brady – Emergency Medicine Physician in California
Beyond the economic and physical health effects, many people are feeling extreme anxiety about the Corona Virus – and we are just in the beginning of the crisis. It is a difficult situation because the only way we can control it is to limit our contact with other people. On the other hand this is a time for us all to pull together as a community, nation, and globe. Although we can't and shouldn't be together physically, it is fortunate that we can support one another by staying connected virtually. We hope you will reach out to others and do what you can to lessen our respective worries and burdens.
Best advice and links
First of all, DON'T PANIC.  We are a resilient country, and the odds of you become infected are small. The sooner we all take this seriously the better. Listen to authorities and follow basic procedures to reduce the risks even further. We must all pull together to do our part to stop the spread of this strange new menace. As of March 16 the NY Times reports that there have 5,000 confirmed cases in the U.S., and the number is growing fast as testing kicks in. By March 23 the number of cases was 33,000. Most cases are in NY, Washington, and California.
Here is a summary of many of the basics from the CDC and other experts, just in case you haven't seen them yet. This link provides many more sound pieces of advice: CDC.gov. Note that the situation is changing almost hourly, stay informed and follow instructions.
1. Try not to touch anything in a public place with your bare hands. Use a tissue, your sleeve, or elbow to open doors and push buttons.
2. Avoid unnecessary travel, particularly by air and cruise ship.
3. Keep your #socialdistance – at least 6 feet from other people.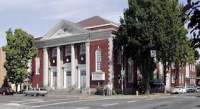 4. Avoid large gatherings where there are lots of people. Stay home unless you absolutely have to go somewhere.
"Americans should be prepared that they are going to have to hunker down significantly more than we as a country are doing."
— Dr. Anthony Fauci, director, National Institute of Allergy and Infectious Diseases
5. Don't shake hands or hug other people. Have fun with an elbow bump or a bow with folded hand, which is actually a very nice custom!
6. Wash your hands frequently with soap and water for 20 seconds.
7. Disinfect your phone, credit card, etc. any time it comes in contact with another person or surface. Use a wipe or spray that is proven to kill germs.
8. Cover your mouth if you cough or sneeze. Blow your nose with a tissue and then dispose of it and then wash your hands.
9. DO NOT SHOW UP UNANNOUNCED. If you display symptoms or know you have been exposed to the virus, call your healthcare professional for instructions. If you have symptoms assume you have it. Don't go to ER unless you feel like you need to be admitted to the hospital. The worst thing you can do is contaminate our health care professionals in this crisis.
10. Don't fall for the many testing or product scams that are emerging.
FAQ
Q. What should I do if I think I have been exposed to the virus, or if I feel symptoms coming on?
A. Check with your hospital or medical provider's website. DO NOT JUST SHOW UP in an ER, clinic, or doctor's office with symptoms – they need to know you are coming and prepare. If you are pretty confident you were exposed to the virus, self-quarantining will probably be the right response – but check with your medical professional.
Q: What are the symptoms for having the virus?
A: Fever, cough, and difficulty in breathing are the major ones. If you are having shortness of breath, pain in the chest, or blue lips, you need to call your doctor right away. Symptoms usually appear 2-14 days from exposure.
Q. How can I get tested for the COVID 19 virus?
A. Unfortunately, availability in the US is not yet where it should be. Testing kits are so limited that they need to be reserved for the most vulnerable population. Some communities, states, and cities are in better shape than others. Drive through testing is coming. Many commercial labs are able to run the test for the virus but they can't do the swab, although that might change in the next week or two. The Villages in Central Florida plans to offering it to its residents, after they have been screened by telemedicine. You can call your doctor to find out about the possibilities, and whether they think it is called for. Look online or call your city health department to see where there might be a testing site near you. Telemedicine might be the solution here, where a doctor can evaluate you from a safe distance.
Q. I just travelled on a cruise ship or airplane and am worried I might have been exposed. What should I do?
A. Stay home. A city bus could potentially represent the same amount of exposure as a cross country flight on an airplane. The prudent path is to assume that you were exposed, so you should limit your contact with others after you return. Remove your shoes and wash your clothing when you return.
Q. What about my appointments with people I have physical contact with – barbers, manicurists, masseuses, dentists, etc. – should I cancel?
A. Right now the safest policy is to cancel. Stay home.
Q. I have a big trip planned in the next few months – should I cancel?
A. Another tough question. Hopefully we will get this pandemic under control and normal life can resume. But what if it doesn't? The CDC recommends you avoid unessential air travel at this time, and especially avoid cruise ships. The airlines, right now anyway, are being generous about rebooking. They might cancel your flight anyway, as has happened with most cruises. If you have only paid a deposit so far, you might want to consider forfeiting it, or trying to get future credit.
Q: How effective are quarantines?
A: Quarantines work. The Washington Post has a fascinating interactive article (available free) which displays what happens under various quarantine scenarios (none, small, moderate, strict). Watch it and you will learn a lot.
Questions for you to answer in the Comments section.
As we mentioned We hope we can have a lively discussion on all aspects of your reactions and changes to your everyday life in this new and shocking Corona Virus world. Please give your brief reactions below. Some of the topics we are interested in hearing about are: What in your life has changed? Are you worried and anxious? How are you protecting yourself? Have you cancelled travel plans? Have you quit certain activities or had them cancelled? Are you still going out to dinner or attending social events? If you are having to stay home more than you would like, how are you entertaining yourself? Have you tried to get tested, and if so, how did that go? Please share your experiences so we can all benefit from them.
Bottom line – You Are Expendable: Lest you think this is a phony crisis or don't want to take this issue seriously, consider this. In Italy, where the need for medical resources like hospital beds and ventilators is overwhelming, it is reported that doctors are deciding who will be left to die and who will be treated. People over 60 are among those who will not get treatment.
Caution: We are not medical professionals, our goal here is to provide some basic background information and elicit discussion. Rely on the CDC, your medical professionals, and state and city health departments as your primary information source.
Further reading
Corona Virus and Your Portfolio – Buy, Sell, Hold
Posted by Admin on March 16th, 2020