Health and Wellness Issues
September 8, 2019 — As promised, our series on Medicare continues with an analysis of the competing forms of Medicare: Original Medicare + Medigap insurance vs. Medicare Advantage (Part C). This seems like a particularly good time for it, since the Medicare Open Enrollment Period begins on Oct. 15. We are grateful to Tom Cretella, CLU, an insurance broker with almost 50 years of experience and know-how in this field, for answering these frequently-asked questions. You can find the other articles in this series listed at the end. As always, we welcome your comments and questions on this complex and important topic.
Q. What is the significance of the Open Enrollment Period (AEP) which begins Oct. 15 and runs through Dec. 7?
A. The Annual Open Enrollment Period happens each year from Oct 15- Dec 7. During this time people can change coverages without fear of pre-existing conditions not being covered. If they have a Medigap plan and original Medicare they can change plans or elect a Medicare Advantage plan. This enables a Medicare beneficiary to buy a plan that suits their utilization habits and pocketbook. All changes become effective on January 1. On Sept 30 each plan is required to send a Notice of Change to Medicare Beneficiaries outlining any changes for the following year. More Blog articles like this…
Q. What is an SEP?
A: A Special Enrollment Period occurs when a qualifying event occurs. This period also allows a change in plans without fear of pre-existing condition problems. SEP qualifying events include leaving one's employer plan, moving out of area, aging in to Medicare, becoming eligible for Medicaid. These time periods also apply to Part D prescription plans.

Q. Medicare seems so confusing. Medicare Part A (hospitals), B (doctors) and D (drugs) are all pretty straightforward. But original Medicare + Medigap (with parts F N) vs. Medicare Advantage (C) gets very confusing – which is better for me? Could you give us a brief rundown on the overall differences between Medigap and Medicare Advantage (MA)?
A: Original Medicare vs Medicare Advantage plans.
Original Medicare allows a person to go to any provider who accepts Medicare nationwide. There is no network. Original Medicare covers about 80% of Hospital and medical services, so a supplement is needed to complete coverage. Supplements are called Medigap plans and the most common is plan F, which covers 100% of what Medicare doesn't cover. Plan F will no longer be available soon, but people who have it will be grandfathered, although plan F plan premiums are expected to increase.
Plan G covers 100% except for a $183 part B deductible and Plan N covers 100% except for the $183 deductible and $20 office visit co-pay. Medigap plans require a premium to be paid. As an example, plan F premium is $241 per month, G $209, and N $157. These are CT rates and will vary somewhat from state to state and carrier to carrier. A Prescription Drug plan must also be purchased also with original Medicare: premiums range from $17 to $77 per month for a reasonable plan.
Medical Advantage (MA) plans must cover what Original Medicare covers without exception. The same limitations and exclusions apply to each. Most MA plans include prescription drug coverage (MAPD). A MAPD plan covers the same things as Original Medicare but usually have some added coverages such as dental, vision, or hearing. MAPD plans are written by private insurance companies.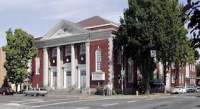 There are several types of MA plans.:
The most popular type of MA plan is a PPO (Preferred Provider Organization). These plans are offered by a few large insurance companies from a national network.
HMO (Health Maintenance Organization) plans are the most restrictive, offering only in-network coverage in a specific geographic area. There are very few national HMOs.
A POS (Point of Service) plan is an HMO hybrid that extends coverage to out of network providers, so it is the most flexible type of plan. If you go out of network you might pay more for service, but you are covered. The type of plan dictates which providers are are in-network or out of network.
All MA plans treat emergencies anywhere as in-network and fully covered. So when traveling your plan continues to protect. MA plans are also characterized to include co-pays, co-insurance, or deductibles for most services except preventative care. There is an annual cap on out of pocket expenses at $6700.
Q: How do the costs compare between Medicare + Medigap and Medicare Advantage Plans?
A. Actuarially speaking, the plans are about the same cost-wise when considering the population at large. The tradeoff for people choosing a plan is how much health care you think you will utilize. If you are a heavy user you might be better off with original Medicare. But if you typically only have 4-5 office visits a year and a few tests you might see savings, because your out of pocket for co-pays and deductibles might only be $600 per year, much less than the $240/month of a typical Plan F premium). In some states the gap is more narrow. Many Medical Advantage plans also offer the added value of vision, dental, and hearing benefits.

Q: What kind of people are best suited for Original Medicare + Medigap policies, and which ones for Medicare Advantage?
A: In some very rural states the networks are not so clearly defined, and so Original Medicare + Medigap becomes the better solution. If you have a variety of chronic illness which require lots of office visits, tests, or possible in-patient hospitalizations, Original Medicare is probably for you. If you need a nursing home with Medicare Advantage you might find one in the network, but then discover it is full, so you might have to go out of network. So in that case Medigap is better.
Snowbirds who go back and forth to areas where they would have to go out of network should probably stick to Medigap. But, you should check your normal providers to make sure they would not be covered by a PPO or POS plan before you decide that.
As we mentioned earlier, people who are lighter users of health care might be better off with a Medicare Advantage plan, since their annual savings on premiums will offset their co-pays and deductibles.
Also on the plus side for Medicare Advantage, insurance companies are busy developing plans to attract new users because these type of plans are getting better results. The insurers have a vested interest in developing programs to try to help keep people healthy. Pro-active programs like telemedicine and follow-up calls from health professionals help bridge the gap in rural areas and keep people healthier. The CMS has a star rating system plan for quality and results: 5 stars (best) or 3. The CMS wants plans that are consumer friendly, and the companies are working hard to to get and keep a good rating.
Q: Where do you think the market is headed – is it true that Medicare Advantage plans are capturing more of the market? If so, why is that? We even heard that some MA plans have a zero premium, how is that possible?
A: MA plans are becoming more and more popular. One reason is the low premiums for MA plans, in fact many have a zero premium ($0). How is that possible you may ask. Medicare pays the plan each month, in CT about $785, and this is why many carriers offer coverage for a $0 premium. The Medicare payment varies from state to state. When you compare the cost of each alternative you can see a significant premium difference which frees up dollars to be used to offset any co-pays, co-insurance or deductibles. If you are relatively healthy and are a low utilizer of medical services a MA plan will save significantly over Original Medicare. Important to remember is that you can switch plans each year without regard to preexisting conditions to reflect your needs for the coming year.
Q: We have seen warnings that you could be charged the full bill if you go out of network with Medicare Advantage. True?
A: All MA plans treat emergencies anywhere as in-network and fully covered. So when traveling your plan continues to protect. Depending on your type of plan, if you go out of network in an HMO plan for routine care you are not covered. One problem that comes up, particularly for an HMO plan, is that you might go in for an in-network facility but end up having a provider like an anaesthesiologist who is out of network, and you aren't covered for those fees.
Q: Is there an advantage for insurance brokers to sell one type of plan over another?
A; Brokers who sell Medicare plans are strictly regulated by CMS. The commissions paid are the same for Medigap or Ma plans, there is no incentive to sell one or another.

Q: I saw something on the Medicare.gov site about a PACE Plan and a SHIP plan. What are those, or who are they for?
A: PACE is a program for needy who are facing nursing home and SHIP (State Health Insurance Assistance Plan) offers free assistance to helping find a plan offered through state social service programs.
Q: What else do you think Topretirements.com Members should know about Medicare and these competing plans?
There are a lot of other concerns that Topretirements readers should be aware of. Those include the penalties for non-creditable RX coverage or late Part B enrollments. Or is it better to elect employer coverage versus individual coverage? Moving from state to state and enrollment guidelines are other issues that come up. These are tricky and are something you should discuss with a professional.

Q: Finally, take my situation as an example. My wife are I Florida residents but spend the summer in CT. Fortunately, we are in good health and neither of us have any current medical conditions. We take very few prescription drugs. Do you have a recommendation on what kind of plan might be best for us? (we currently each have a Medigap plan – mine is bare-bones and hers is higher end.)
A: As far as your situation, a Aetna PPO with its national network and out of network coverage would save substantial money over a 5 year period. Adding $1000 for dental and other benefits sweeten the pie. Checking the providers you use in Florida and here in CT for network consensus is important. Buying a plan that reflects your utililization habits is of primary driver.
Bottom line
Thanks so much Tom for your helpful answers and insights. We have covered a lot of ground here, and probably raised a few more questions in the process. Any errors that might have crept in here would be the result of our transcription of your notes.
Questions or Comments? You can list your Comments or questions below, or Ask Tom at Cretella and Belowsky.
For further reading:
Part 1: So You're Turning 65: Here Is Your Medicare 101 Course
Part 2: "Topretirements Members to Washington: We Like Medicare, Please Keep It That Way"
Part 3: What to Do about Medical Insurance When You Retire Early
Part 4: Medicare Advantage vs. Original Medicare
Part 5: What Is Medigap Insurance and How Can I Find the Right Policy for Me

Coming Soon – Medicare.gov's New Medicare Comparison Plan Tool
If a future article we will review Medicare's new Plan Comparison Tool and discuss how to buy the right Medicare supplemental coverage plan. https://www.medicare.gov/plan-compare
Posted by Admin on September 7th, 2019