Health and Wellness Issues
January 13, 2020 — Many thanks to the over 400 members who took the time to contribute their valuable insights to last week's "Retirement Happiness" survey, We appreciate your spirit of giving back to this community!
As promised, here is a detailed report on the survey. We've included links to hundreds of interesting Member responses to various questions – they are definitely worth reading to get a better understand happiness and retirement. At the end of the article you will find a list of reports to all our previous surveys.
Background
This is the first time we have surveyed on your retirement happiness. Here are the highlights from the 18 question poll. Detailed findings the questions are listed below that.
Highlights
This biggest, and most satisfying takeaway from this survey is that most of our Members filling out the survey are happy in retirement: 83% are happy, very happy, or extremely happy (with 22% being extremely happy). Most every other aspect of retirement seems to be going well too: quality of life, relationship to spouse, control over your life, and purpose in life — all were rated positively by most people. Retirement seems to be a good thing for Topretirements members, or at least the ones who filled out this survey.
– Retirement status. Most people taking the survey are retired (87%), with the remainder either partially so or not yet. The most common age to become retired is between 60-69 (63%), followed by 50-59 (28%). Some 52% have been retired for 5 or more years. Of that, 20% have been retired for 10 or more years. For those people who have a spouse, their partner is also retired (67% in total, compared to 14% whose spouse is not retired or partially so. 19% of those taking the survey do not have a spouse.
– Decision to retire. We had two questions that tried to assess how happy you are in your decision to retire, and who/what drove that decision. It turns out most people felt they retired at the right time (70%). As for whose decision it was to retire, 72% said it was their own choice. Some 14% were forced into retirement and 5% had to quit working because of medical reasons.
– Planning. Very few people expressed dissatisfaction with their pre-retirement planning. Even 35% said it was "Excellent", and 41% said it was good. Our takeaway is that people who frequent Topretirements are much more likely to be planners than people in the general retirement age population.
– Factors affecting retirement happiness. Of the 10 factors we asked you to rate in terms of driving your retirement happiness, the top 2 highest rated were financial and home. Not too surprisingly, having enough money and living in the right kind of home seem key to a successful retirement. The factors with the lowest ratings were social life, medical, and travel. It seems to make sense that not having a good social life or poor health could lead to unhappiness.
– Favorite activities. Four activities were at the top of those contributing to retirement happiness: travel, social activities, walking, sports. It is interesting that travel was bimodal – rated high by many (probably those who travel), but also very low by many others (not everyone travels). But it was clear that you all enjoy a bewildering array of activities – more about that in the detailed findings below.
-Best advice for young people. There were hundreds of comments made about what leads to retirement happiness. Financial and a sense of independence are key. Problems that contribute to unhappiness are health, family and spouse relationships, and a lack of control.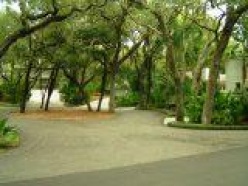 Detailed Findings
1. Is your spouse retired
Most of our members and visitors taking the survey who have a spouse say he or she is also retired.
2. Retirement Age
More Topretirements members (63%) are between the ages of 60 and 69 than any other age. Almost everyone else in the survey was evenly split between 50 and 59, or 70 to 79.
3. Timing or your retirement
Most people feel that they retired at the right time, while very few wished they had retired earlier.
4. Quality of life in retirement.
We were pleasantly surprised by how people rated the quality of life in retirement. Over 65% said it was better than in their working days, and another 23% said it was about the same.
5. Relationship to spouse – the marriage will survive!
The most common response to this question was that the relationship to their spouse was about the same as before retirement (43%). Happily, 27% said it was better, and only 10% said it was worse.
6. So many activities!
Wow, you folks are involved in so many activities of so many types. Once we started listing all we got dizzy!
Ranked up at the top of favorite retirement activities were: travel, social, walking, and sports. Church and volunteering were down at the bottom.
Then we asked you to list your favorite retirement pursuits, and were delighted to get 178 responses. Of those, the ones most frequently listed were: crafts/hobbies, golf, exercise (of all types), biking, spouse/family, and pickleball. Some interesting responses were: field trips with girlfriends, motorcycles, and gardening. We don't know if two people were kidding or not, but they listed sex (good for them if they were serious).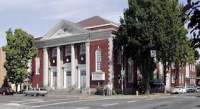 7. You've got purpose
You show a general level of satisfaction about purpose in retirement. We were a little worried that many people would feel a lack of purpose, but that was not borne out. About half (52%) have the same level of purpose now that they are retired, with the rest about evenly split between less purpose and more purpose.
8. In control of your own retirement happiness – words to live by!
There was even better news in the responses to this question. Almost two-thirds (63% of respondents felt they were "quite a bit" in control of their own retirement happiness. Only 13% felt neutral or not in control. No wonder respondents feel so good in retirement, they are in control. There were an amazing 237 write in responses to what makes you feel in control or not. You can read them all here. But some of the ones most frequently named contributors were: health of self or family member, financial issues, and attitude. A very high number of people cited attitude and having the power to act independently as key to making your own happiness. Words to live by.
An interesting positive comment was" "Moved to a place where peers are equal". A negative reason was this one: "Relocated to an area my spouse wanted & I don't like. Can't afford to travel and do other activities I would enjoy."
9. Chinks in the happiness levels
Although in general our survey takers seem to be very happy, there are some chinks in the armor, as evidenced by almost 300 write-in comments. There were many positive contributors to happiness like those already mentioned (independence, financial strength, etc.). But many people were worried about their relationship to their spouse, their lack of purpose, and health issues – showing that nothing is perfect in retirement paradise.
10. Your advice to young people about retirement
There were so many thoughtful comments – almost 300 in all! It should be a required course for young working people to read through them. They range from the financial to the practical to the philosophical: Save big and often, stay married, live your life like you mean it, plan – it's later than you think!
I believe this can be attributed to Jan Cullinane – Answer these three questions – Do you have enough? Have you had enough? Will you have enough to do? When your answer to all three is YES, you can retire. Keep those questions in mind when planning for retirement.

A comment attributed to Jan Cullinane
Bottom line: We congratulate our members who enjoy their retirement happiness. For those less fortunate – keep up the faith – it is never too late to change things! Thanks for taking this survey.
Links to Previous Surveys

Comments? Please share your thoughts in the Comments section below.
Posted by Admin on January 12th, 2020