Health and Wellness Issues
Updated May 17, 2016 — Note: Although the basics about Medicare are unchanged, the amount you pay in premiums and deductibles changes over time. This article is both Module 9 of our Retirement 101 Online Preparation Course and the first in a series on Medicare.
— Believe it or not, there is some good news about your turning 65 – you are now old enough to be eligible for Medicare! Cheer up, the worst of your medical insurance worries are over, particularly if you retired early and are not covered by an employer plan. Most people in the Medicare system are grateful for the coverage and peace of mind it provides.
This 101 article, part 1 in a series, is meant to address the concerns we know many of you have about how to get started with Medicare. Using information from the very helpful Medicare.gov site and in particular its FAQ feature, we'll explain exactly what the program is and outline the many options it can provide, so you can both rest easy and make more intelligent choices. Our second article in this series. "Topretirements Members to Washington: We Like Medicare, Please Keep it Working!", reports on the results of our recent member survey on Medicare. Part 3 deals with "What to Do About Health Insurance If You Retire Before Age 65" (see end of article for more).

What is Medicare, and who is eligible?
Medicare is health insurance for people 65 years or older, under age 65 with certain disabilities, and any age with end-stage renal disease (ESRD) or Lou Gehrig's disease. Medicare has four parts — Part A, which is hospital insurance, Part B, which is medical insurance, Part C, which is Medicare Advantage Plans, and Part D, which is Prescription Drug Coverage.
You are eligible for premium-free Part A if you are age 65 or older and you or your spouse worked and paid Medicare taxes for at least 10 years.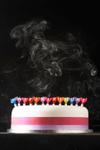 What is the difference between Medicare and Medicaid?
Medicare is a health insurance program that is available to eligible people over 65 and a few other individuals suffering from special illnesses. Most people qualified for the program by paying Social Security and Medicare payroll taxes. Medicaid is a joint Federal and State program that helps pay medical costs for some people, irrespective of age, with limited incomes and resources. Most of your health care costs are covered if you have Medicare and Medicaid. Medicaid programs vary from state to state.
How do i sign up for Medicare?
You can file for Medicare online when you file for retirement or disability. You also can file for just Medicare if you do not wish to start receiving your retirement benefits. If you do not wish to apply online you can make an appointment by calling 1-800-772-1213.
If you are already receiving Social Security benefits, you will automatically be enrolled in Medicare Parts A and B. However, because you must pay a premium for Part B coverage, you have the option of turning it down. You will be contacted by mail a few months before you become eligible and given all the information you need. (Note: Residents of Puerto Rico or foreign countries will not receive Part B automatically. They must elect this benefit.)

What are all the various parts (A,B,C,D) about?
Part A. In general, Part A:
Helps cover inpatient care in hospitals, skilled nursing facilities, hospice, and home health care.
Part B: Part B covers 2 types of services
Helps cover doctors' and other health care providers' services, outpatient care, durable medical equipment, and home health care. Also helps cover some
Preventive services: Health care to prevent illness (like the flu) or detect it at an early stage, when treatment is most likely to work best.
You pay nothing for most preventive services if you get the services from a health care provider who accepts assignment.
Part C. Medicare Advantage Plan.
A Medicare Advantage Plan (like an HMO or PPO) is another Medicare health plan choice you may have as part of Medicare. Medicare Advantage Plans, sometimes called "Part C" or "MA Plans," are offered by private companies approved by Medicare.
If you join a Medicare Advantage Plan, the plan will provide all of your Part A (Hospital Insurance) and Part B (Medical Insurance) coverage. Medicare Advantage Plans may offer extra coverage, such as vision, hearing, dental, and/or health and wellness programs. Most include Medicare prescription drug coverage (Part D).
Medicare pays a fixed amount for your care every month to the companies offering Medicare Advantage Plans. These companies must follow rules set by Medicare. However, each Medicare Advantage Plan can charge different out-of-pocket costs and have different rules for how you get services (like whether you need a referral to see a specialist or if you have to go to only doctors, facilities, or suppliers that belong to the plan for non-emergency or non-urgent care). These rules can change each year.
Part D. Prescription Drugs
Medicare offers prescription drug coverage to everyone eligible for Medicare, but you don't have to take it. It is offered by Medicare-approved private insurance companies. Each Medicare Prescription Drug Plan has its own list of covered drugs (called a formulary). Many Medicare drug plans place drugs into different "tiers" on their formularies. Drugs in each tier have a different cost. Some Part C plans include prescription drug coverage. Warning: There are fairly dramatic penalties if you fail to enroll in Part D when you first become eligible, and then later sign up for it. The longer you go without it the higher the penalties (1% per month, see "Double Ouch: Didn't Sign up for Part D" article.
What are the costs associated with Medicare?
Part A. Most people get premium-free Part A. But, if you have to buy Part A because you don't have fewer than 40 quarters of coverage, you'll pay up to $411 each month. The Medicare Part A annual deductible that beneficiaries pay when admitted to the hospital will be $1,288.00 in 2016.
Medicare Part B (Medical Insurance). You pay a premium each month for this. In 2016 most people will pay the standard premium amount of $104.90/month, plus $166 per year for your Part B deductible. Beneficiaries not subject to the "hold harmless" provision* will pay $121.80. However, if your modified adjusted gross income as reported on your IRS tax return from 2 years ago is above certain limits you may pay more:
– Single filers and Joint filers who report income greater than $85,000 and $170,000 respectively will pay $170.50
– Those earning $107,00 (single) or more and $214,000 (joint) or more pay $243.60
– Earning over $160,000 and $320,000 pay $316.70
– And earners over $214,000 and $428,000 pay $389.80, up to $259.70 for joint filers making more than $320,000 (see chart for more details).
Part C. Your out-of-pocket costs in a Medicare Advantage Plan (Part C) depend on several factors including whether it:
… pays any of your monthly Medicare Part B premium
….has a yearly deductible or any additional deductibles
….includes prescription drugs
….co-pays, etc. (see chart)
Part D. The cost will depend on what drugs you use and what type of plan or supplier you sign up with.
Should I sign up for Medicare if I am still working?
Even if you keep working after you turn 65, you should usually sign up for Medicare Part A. If you have health coverage through your employer or union, Part A may still help pay some of the costs not covered by your group health plan. However, you may want to wait to sign up for Medicare Part B if you or your spouse are working and have group health coverage through you or your spouse's employer or union. (See this link if you work for a small company.)
For more information:
Part 1: So You're Turning 65: Here Is Your Medicare 101 Course
Part 2: "Topretirements Members to Washington: We Like Medicare, Please Keep It That Way"
Part 3: What to Do about Medical Insurance When You Retire Early
Part 4: Medicare Advantage vs. Original Medicare
Part 5: What Is Medigap Insurance and How Can I Find the Right Policy for Me
All Modules in our Retirement 101 Online Preparation Course
Checklist: 6 Things to Do When You Start Medicare
8 Things to Consider When Choosing or Changing Your Coverage
Open Enrollment Season is Here for Medicare and Obamacare
So You Are Turning 65: 9 Things You Need to Know (3 part series)
Medicare.gov
Medicare FAQs
Healthcare.gov – a great government resource for answering questions and helping you find health insurance
Understanding Medicare
* Hold Harmless Provision:
Beneficiaries not subject to the "hold harmless" provision will pay $121.80 in 2016. Medicare Part B beneficiaries not subject to the "hold-harmless" provision are those:
– not collecting Social Security benefits
– those who will enroll in Part B for the first time in 2016
– dual eligible beneficiaries who have their premiums paid by Medicaid
– and beneficiaries who pay an additional income-related premium.
These groups account for about 30 percent of the 52 million Americans expected to be enrolled in Medicare Part B in 2016.
Comments? What are your questions and concerns about signing up for Medicare and choosing the right plan? If you are currently in a plan, tell us what you like and don't like about it, and whether you think you made the right choice. Please share your experiences in the Comments section below. You might also want to look at the Comments made to our "Open Enrollment Season" article, which had many interesting comments added in 2016.




Posted by Admin on October 8th, 2012