Home and Garden
September 24, 2019 — The skies are starting to get busy with birds and butterflies headed south on their winter migrations. And soon Interstates like 25, 75, 95 will be crowded with baby boomers on their way to similar retirement destinations. To help you get ready for those trips we re-publish our popular "Snowbird's Leaving for the Winter" Checklist every year. This year we also have a new article with tips for making your snowbird experience as wonderful as possible. Note that most of these tips will apply even if you are one of the many counter-snowbirds: folks who live north in the winter and elsewhere the rest of the year.
Anyone who has had the snowbird experience quickly learns it leads to a very different lifestyle than what they experience living in only one place. Your snowbird life will be a little more complicated, probably a bit more expensive, and if done right – more enjoyable. Here are some things to consider as you embark on this lifestyle.
Start early. Finding a place to rent as a snowbird is not that easy, which means you have to start early and be willing to work at it. For example, in many active communities and towns that are popular with snowbirds, most of the desirable rentals for the next winter season are already booked by March. So if you start looking in October for the following January, the inventory will be picked over. Over the years one of the most frequent questions we get is "how to find a snowbird rental for the winter". To help with that, you might find How to Find a Snowbird Rental for the Winter" and the 117 comments it generated useful.
Network. Ask baby boomers who spend the winter in a warm place how they chose that destination and the odds are at least 50-50 that they will say their friends or relatives already lived there. So if you ask enough people where they go, you will start to get an idea of the popular choices, the various reasons for their choices, and the advantages and disadvantages of each. Keep notes or a spreadsheet on these conversations, and pretty soon you will have a great starting place for your search.
Scout around. Armed with your notes, along with articles and reviews from sites like Topretirements, you can come up with a list of snowbird destinations you would like to explore. The best way to do that is before you retire, making scouting trips part of your work or vacation travel plans. A very pleasant way to do this a road trip. If you go down I 95, for example, you can branch off and experience all kinds of east coast destinations from Virginia to Florida, taking small sections at a time. Likewise on other routes you can do the same for the western parts of the Carolinas, Georgia, and the Gulf Coast of Florida. Out west you can make similar trips to Colorado, New Mexico, Utah, and Arizona. After you make a few of these scouting explorations you will have a much better of where you might want to rent for a month or a season.
Look for lifestyle. Knowing what activities you like will help narrow the search. For example if boating is your passion, there are many towns and communities that make that activity easy. There are communities that focus on almost every type of activity or sport – golf…tennis…horses…stargazing…RVs…flying, etc. If non-stop activities of all sorts are your thing, you might be interested in a very large active adult community like The Villages, On Top of the World, or California's Laguna Woods Village. There are active communities with every kind of amenity and activity, so there is sure to be many to fit your needs. You can use our "Advanced Search" to drill down on those. Likewise, perhaps you are looking for a college town, mid-size city, or a small town where you can walk to anything, be part of the community, and have a rich cultural life.
Rent first – and be flexible. In our opinion, anyone who is interested in the snowbird lifestyle should rent first. This involves the least risk and has only a modest expense attached to it. The beauty of renting is that even in one season you could check out several places. If you like what you see, you can back again to further test the waters. Or you can move on to the next states, towns, and communities on your list. If a hurricane destroys your rental house, it won't be your problem as a renter. Even a month in one place is probably not a long enough time to get an idea of what it would be like to live in a community for months on end, year after year. Our advice is to shop around and experience different locales. You might decide to buy a place at some point (some people make that choice just to eliminate the hassle of renting), but you don't have to.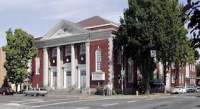 Enjoy the process. Finding a place for the winter where you can pursue all of your favorite activities can be very interesting and rejuvenating. You'll explore places you have never been. Meet all kinds of interesting people and enjoy fun experiences you might never get a chance to have. Maybe it won't be for you, but you probably won't regret trying it. If you do find you like being a snowbird, we recommend trying to simplify your life. See if you can negotiate a deal to keep some of your stuff over the summer so you don't have to cart it all down and back every year – maybe even renting a small storage unit. You can hire someone to drive your car (and your stuff) down south while you fly – or in the East you can take Amtrak's Auto Train. You can also downsize your existing home up north, get rid of a lot of stuff, and save money – now that you only live there for part of the year.
Looking for ideas on where to go? Topretirements' Members have had a great time talking about their ideal snowbird pairings – what winter and summer towns seem be ideal combinations. Snowbirding opens up all kinds of interesting possibilities for new places to experience. See "Your Ideal Snowbird Pairings", an article full of tips and Member suggestions.
Comments? What are your concerns about being a snowbird? If you already are one, what are the best and worst things about this lifestyle.
For further reading:
Snowbird's Leaving for the Winter Checklist
Why Your Best Place to Retire Might Be 2 Places
How to Find a Great Snowbird Rental for the Winter
Posted by Admin on September 24th, 2019