Best Retirement Towns and States
Dateline: Fort Myers and Miami, Florida. Your Topretirements editor is spending a few days in South Florida. Realizing that the region is one of the 3 hardest hit real estate markets in the country (along with Phoenix and Las Vegas), we wondered: what would this meltdown look like in person? Since retirement in the warm climes of South Florida is the dream of many a baby boomer, here is our report on what we can see by looking out the window, jogging through the streets, talking with folks, and reading the newspapers.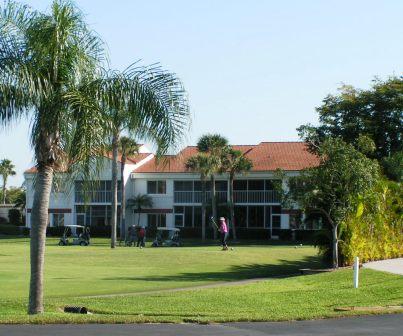 The main answer is – South Florida looks pretty normal. Eerie, definitely, but in most ways the region looks like it always does. Traffic is as heavy and bottlenecked as ever. We were behind a gleaming Maserati in Fort Myers today; giant Cadillac Escalades hurtled by in Miami.There are billboards announcing new active adult and 55+ communities as always; but the difference is that low prices, sales, and special deals are today's focus. Construction sites are still much more plentiful than you would see in the north, but now there is a difference. Some of the sites have no heavy equipment present, a sure sign that the project is on hold – either due to bankruptcy or a pause in construction. State officials report that 2008's tourism numbers, long Florida's economic raison d'etre, showed the first visitor decline in a long, long time. There are plenty of "For Sale" signs up, many of them on vacant lots, but that has always been the case in South Florida.
The "Fort Myers News-Press" published an interesting quote on March 1 from Dominic Pallini, a Realtor with Re/Max, who remains positive despite bad economic times. "Things will get better. Once we get through the inventory prices will start going up. Right now they're selling houses for less than builders can build them. That can't last." (Terry Allen Williams/news-press.com)
The Press also reported last week that the median sales price of a Fort-Myers home has dropped below $100,000 for the first time since February 1999. In January the median price of an existing single-family home in Lee County fell to $94,900. That's a 59 percent drop vs. year ago (statistics from the Florida Association of Realtors). Driven by foreclosures, sales are booming in Lee County: there were 758 sales in January vs. 338 the year before. Most of those sales are in Lehigh Acres (made famous by President Obama's visit in February) and Cape Coral.
The newspapers are full of ads for sales of homes. It appears that plenty of multi-million dollar homes are on the market, and some are selling. The most obvious difference in this market is that along with many conventional ads, some "Miami Herald" real estate ads now scream "Priced to Sell", "Bank Says Sell", "No Money Down", "Absolute Auction", "Developer Close Out Prices". Trump Luxury Miami Style, according to one ad, can now be obtained by "Rent With Option to Buy". We thought one ad pretty well summed up what has happened in the area: "You'll be amazed at the new listings to choose from in neighborhoods that you never dreamed would fit your budget."
Meanwhile many active adult and 55+ communities in Fort Myers and South Florida are undergoing stress. The less stable developments are seeing foreclosures and delinquencies on Homeowner Association fees. Country clubs that cost $100,000 or more to join 3 years ago are now in trouble, trying to figure out how to avoid bankruptcy and keep their dues paying members.
Sadly, many people in South Florida are in a great deal of pain these days as their homes, cars, and dreams are taken away from them. But for visitors to the state and the majority of people who live in South Florida, life goes on as usual, albeit with plenty of worry in the air.
Posted by Admin on March 1st, 2009