Retirement Planning
September 17, 2019 — A special Retirement supplement in the New York Times was filled with sage advice about baby boomer retirements. The Sept. 12 section had articles on topics like finances, the new retirement, finding purpose, etc. ( See link at end, you might also find it in your library). The experts and retired people interviewed there (some quoted below) sparked a whole raft of new thoughts about retirement. Particularly, it made us realize how retirement is such a different experience from any other phase of life. Retirement might even be harder, mainly because it requires a great deal of self-initiative to do it right. Here are some of our new thoughts on the retirement process.
No ritual. The founder of consulting company Age Wave, Ken Dychtwald, points out that there is a ritual associated with most of the events in our lives, but not retirement. When you started school your mother probably took you out to buy clothes, and the whole family waited for the bus to pick you up. The process of going to college meant you took tests, visited campuses, got counseling, and if lucky, had parents who gave plenty of advice. Graduations were fraught with ceremony. But on the day you retire, you might be lucky to go out for drinks with colleagues. The next day all the trappings and structure of 40 years of working disappear.
"In retirement you are in a class of one; it's a life test with no text and no teacher"

Topretirements.com
It's on you. In college you had an advisor and classmates who all shared a common experience. If you were in the military you had sergeants who told you what to do. In the workforce, thanks to your bosses and mentors, there was no shortage of direction. But in retirement, you are in a class of one, and it's a critical test with no text and no teacher. Perhaps you have a sympathetic spouse to help. But in the main – the steps you take, the problems you face, the directions you go in – it is just you against the world.
Often beyond your control. In school and on the job how you did was normally a function of how well you applied yourself. But retirement can come suddenly even for the best prepared person. A layoff… bankruptcy… corporate takeover… suddenly you are retired 10 years before you planned. Without adequate savings and a plan for the future, problems lie ahead.
Finding a purpose and new identity. In your working and academic days the purpose was obvious. Study hard, do well, serve your customers, climb the career ladder, fulfill your dreams. Finding purpose in retirement is much harder, and you are the only one who can find it for you. Many people feel lost when they no longer have their occupational identity. They have to find some other north star to be happy. That might come with part-time work, volunteering, sports, bridge, travel. But probably not from watching Netflix and going to the mall. It takes effort to find a new purpose.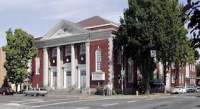 Finances. Chip Conley, founder of the Modern Elder Academy, recommends that people in their mid 50's have a financial reset. He believes that the most successful retirees are those that realistically examine their financial resources, their possible longevity, and their lifestyle aspirations. Doing the reset well before retirement age has many advantages. With 30 or even more years of retirement a possibility, you can change your expense patterns, start saving more money, plan for self-employment or part-time work, and think about or change the lifestyle you want to live. Since financial security is so important to retirement happiness, Conley believes that most people need to work on the skills that will allow them to generate money so they can have an enjoyable, worry-free lifestyle for the long haul.
Isolation and loneliness. Many baby boomers, particularly men, relied on their work life to supply social interactions. Saying hello to the gang around the office, going out for drinks or an outing, or having social interactions with work friends were the bedrock of their social lives. Take away work, and without a special effort, those friends and acquaintances tend to disappear. Men in particular often don't know how to make friends, and unless they have an active life outside of the home they can become more and more isolated. Which is why so many experts recommend part-time work, volunteering, taking lifelong learning classes, or joining organizations.
Saying you are not going to retire isn't necessarily a strategy. The downside to saying you are not going to retire is that there is a good chance you might get retired against your will. Catherine Collinson, President of Transamerica Center for Retirement Studies, found in her research that although 70% of baby boomers say they will retire after age 65 or not all, most are doing nothing to help them achieve that goal. Only just over half (58%) are focused on keeping healthy, and smaller percentages are working to do well in their current jobs or keeping their work skills up to date.
The self-employed seemed to have a leg up. Catherine Collinson thinks that boomers who are self-employed might have an advantage over people employed by organizations. They tend to have control over their work schedules, don't have bosses, and typically enjoy what they do. More and more boomers who want to become self-employed or start a new career are taking classes to learn how to become an entrepreneur or learn a new skill. Want to start over but don't know where to start? Community colleges, adult education programs, and other organizations are a great source for learning what kinds of programs and skills are available. Organizations like Encore.org might be an outlet for your existing skills and interests.
For further reading:
After Work, What's Next (from NY Times Retirement Supplement)
Retirement 101: A 6 part Online Course
Comments? Are you finding retirement to be harder than you thought? Is it the experience you looked forward to for all those years? What advice would you give someone in their mid-fifties on how to prepare? Please share your thoughts in the Comments section below.
Posted by Admin on September 16th, 2019