Work and Volunteering
January 26, 2013 — If you have decided to work in retirement you will not be alone. More and more boomers will continue to look for employment once they hit retirement age, whether because they like what they are doing, need the money, or just want to stay busy. Here in Part 2 of our series on working in retirement we list a selection of some of the best places to find work in retirement. See Part 1: "Working in Retirement: How to Find a Job That Works for You" for more on strategies for finding the right job for you.
Many Possibilities
The first thing we discovered when we began researching the best cities and towns for baby boomers to find work in retirement was a pleasant one – there are a lot of possibilities! Just about every area of the country has places with relatively low unemployment rates, plentiful jobs, and a diversified employer base. So if you want a job and are currently living somewhere with high unemployment and unattractive job openings – vote with your feet – move to one of the many places with better prospects.
Several Common Factors
The second thing we learned about good spots for a working retirement is that they tend to share many of the same factors. Apparently these characteristics insulate towns from the ups and downs of the economy:
– College towns
– Big medical centers
– State and National Capitals
– Diverse industry
Some of the Best
There are so many possible cities and towns we could have listed here that we recommend you use the references in the "Further Reading" section below to get more ideas. We have selected a sampling here, mostly based on the Milken Institute ranking for senior employment, while trying to give our readers some regional and size diversity.
Austin, Texas. Note that Austin is both the state capital and the home of the University of Texas. Unemployment among people 65+ is relatively low and a wide variety of jobs are available, including those in its vibrant high tech sector. Plus it's an exciting place to live.
Punta Gorda, Florida. Frankly we were surprised to see this town on the Florida's west coast do so well on retirement employment. But the Milken Institute ranks it well for 65+ employment, employment growth, and service/manufacturing output. Plus, as a community on the Gulf, it is one of the nicer places to live in Florida.
Missoula, Montana
. Another college town, Missoula's economy bustles thanks to the University of Missouri, St. Patrick's Hospital, and Community Medical Center. Besides good employment prospects, Missoula offers outstanding recreation in the nearby mountains.
Greenville, NC. Foreign car and tire manufacturers are just some of the companies who selected Greenville for new plants. The city shows palpable growth just about everywhere you look, plus it has ample parks and nearby lakes. Greenville ranked 7th on the Milken Small Metro list for rate of employment growth.
Sioux Falls, South Dakota. This city in the income tax free state of South Dakota has a bustling economy and very low unemployment rate. Plus there are 50 parks and greenways in this friendly city.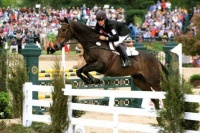 Lexington, Kentucky. Not only does Lexington have the University of Kentucky to fuel the economy, it has 2 historic race tracks for horse lovers. It has a whopping 100 parks to enjoy.
Huntsville, Alabama. Known as "Rocket City", Huntsville is a popular destination for retirees from all over the country, based on availability of desirable housing, beautiful parks, and a vibrant commercial and cultural infrastructure. The Defense and Space industry fuel a vibrant local economy.
Las Cruces, New Mexico. We wouldn't have guessed that this town in southern NM near El Paso (TX) would have been great for jobs. But when you consider that it is home to the very large New Mexico State University and near NASA's White Sands Missile Range you get the idea. Mesilla is a historic town that is now a suburb.
College Station/Bryan, Texas. Yet another college town, this one is home to the flagship campus of Texas A & M. With a population just under 100,000 the city has multiple business and tech parks such as the one associated with Texas A & M. Northgate is a huge mixed use neighborhood near the University with bars, restaurants, and entertainment. College Station is ranked #3 overall for Employment/Education by Milken for Small Metros.
Corvallis, Oregon.
By now you have seen the trend – education is good for the local economy and boomers looking for work. Corvallis, located in west central Oregon, is home to Oregon State University. Unemployment was 6.5% in 2012. Like most towns in the Pacific Northwest, Corvallis offers outstanding outdoor recreation and scenery on those days when you are not working.
Bottom Line
Before you start looking at cities where you might find work in retirement we recommend you review the steps in Part 1 of this series – such as figuring out what kind of work you want to do, whether you need to acquire a new skill, and interview preparation. Then you will be ready to start researching communities that offer a good match of job opportunities versus your skills and interests. Good luck!
For further reading
Part 1: How to Find a Job That Works for You
Milken Institute: Best Small Metros for Successful Aging – Employment
Forbes List of 25 Best Places for Working in Retirement
Comments? Please share your thoughts about the best places for baby boomers to find a job. What kinds of jobs did you find, what barriers are there, share your successful job finding strategies.
Posted by Admin on January 26th, 2013