Pictured above: Scene from The Moorings, the #5 community on our 2011 list of the most popular active communities
Today's Newsletter Sponsored by International Living:
Thousands of people take advantage of this Retirement Rescue Strategy every year. And now they're not just scraping by in retirement. They're living better than ever... doubling -- even tripling -- their retirement dollars. You can do it, too, even with no savings.
Get full details here
.
Delivery alert:
Do you have an RR.com email address? For some reason our newsletters are blocked there. To guarantee service, please
resubscribe
with a free yahoo.com or gmail.com address.
Once again we have compiled our list of the most popular active and 55+ communities. As in previous years, the Sunbelt achieved total domination - Florida alone has 40 communities on the list. To add more variety, we've expanded the list to 100 (from 50) this year. 
Click on a state to see reviews of 743 great retirement towns, plus a list of 1,432 active adult communities. 
One of the top tourist towns in California, Solvang is unique for its Danish heritage. In the charming downtown you'll find windmills, European-style hotels, and the historic Santa Ines Mission. It was a location for the movie "Sideways".  Although not exactly a popular retirement spot yet, bicyclists and wine-lovers will find the area very appealing.
Just because a town is small doesn't mean it can't have a lot going on. So if you like clean air and friendly people you might want to check out these 7 highly rated towns at our sister site, BestPlacesinUSA.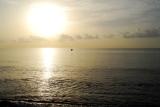 Deerfield Beach, Florida
Over on the East Coast of Florida there is a surprising variety of towns. Deerfield Beach is more on the pastoral and relaxed side, even though it's near Fort Lauderdale and Boca Raton.  It is home to one of America's oldest and largest active communities, Century Village (#26 on our list). 
Did you know we have 3 other eNewsletters to help you in your quest for the perfect retirement? The Daily Digest (headlines and links to new items)
Active Communities East (a weekly update on all new active communities in the East)
Active Communities West (new communities added in the West).
List Your Community
Promote your community with a free listing at  Topretirements. Just go to
Add Your Community
. If you already have a listing, update it now to display our new features.
Having Trouble Logging in?
You might not have confirmed your registration. Look for that email.  Or go to our
Help
page (there is a link to it on the bottom of every page) 

Subscribe via RSS
RSS Feed  Get live updates in your web browser window.

Unsubscribe
If you no longer wish to receive this newsletter you can unsubscribe here.

Last Week's Most Read Articles
Helpful Resources