Pictured above: Restored Brauntex Theater in New Braunfels, TX (photo courtesy of Wikipedia and Billy Hathorn).
Are you single and retired?  An author associate of ours is writing a book about the single life in retirement. As a joint project we are looking for stories to profile, so if you are single, living an interesting retirement life, and would like to be considered, please reply to our
Contact Us
link to get the details. 
Due to the short week there will be no weekend newsletter.
11 Great Reasons for Choosing a Retirement Town
What will be your top reasons for choosing a retirement town or active adult community?  We've been doing a little research on the subject, and these are the top 11 reasons in our opinion. Use the comments section to add yours. 
Click on a state to see more towns and a list of active adult communities. Please welcome our newest Showcase community,
The Reserve at Lake Keowee
.
Maryville, TN
Looking for a small college town that's also just 15 miles from one of the biggest universities in the country? Maryville College has a 400 acre campus in the center of town, which helps make this place special.
Real estate sales have slumped since the tax credits expired earlier this year. Foreclosures dominate the market and account for 31% of sales.
If you like this newsletter
, why not forward it to a friend? They can get their own free subscription
here
.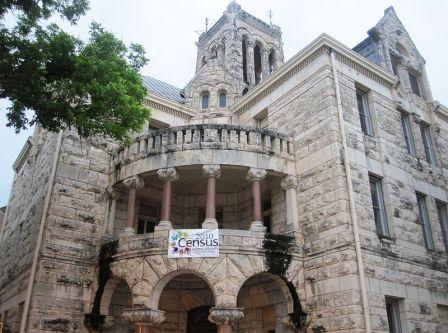 New Braunfels
,TX
When most out of state people think of Texas they have a certain image in mind. Cowboys and wide open spaces for sure, but a German WurstFest? That's just part of the non-stop fun in New Braunfels, a German-Texas town loved by the retirees who are moving here.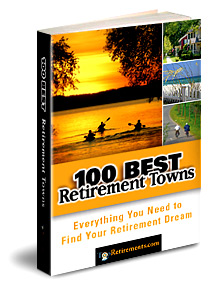 100 Best Retirement Towns
Find out the inside facts about the 100 most popular retirement towns at Topretirements.  Get ratings and information on more than a dozen attributes. Available in print, eBook, or Kindle formats (Kindle works on iPads).  
Sign up and get a digest email every day with links to anything new. Try it!
If this headline describes your situation this article from Wallet Pop has some great advice.  First step - start doing something about it!
Topretirements is a great place to promote your 55+ community. Create a free listing at
Add Your Community
! If you already have a listing, it is important that you update it now to take advantage of our new features.
About our Schedule: This free eNewsletter is published twice weekly. The Wednesday edition focuses on retirement issues and best towns. The weekend edition concentrates on the best active adult and 55+ communities.

Subscribe via RSS
RSS Feed  Get live updates in your web browser window.

Unsubscribe
If you no longer wish to receive this newsletter you can unsubscribe here.

Last Week's Most Read Articles
Helpful Resources