Pictured above: What else - a"Green" house!
New Design comments.
We are still eager to hear all feedback - positive or negative - about the new site design for Topretirements. Please
share your comments
and suggestions 
More About Amelia
. Two days after we featured
Fernandina/Amelia Island
in our newsletter, the NY Times jumped on the bandwagon and wrote an in-depth, interesting feature about the
island
.
This is no April Fools Day joke about mouthwash! Thanks to some new standards like those from ANSI and LEED, home buyers can now match "green" claims from builders against objective standards.
Get Smart about what's really green

This fast-growing town in southern Arizona has a combination of ingredients sure to please a lot of people: 300 days of sunshine, the University of Arizona, and unbelievable mountain and desert scenery. It's bike-friendly and has a good public bus system too.
One of the newer retirement destinations in Nevada is Mesquite, up in the northeastern corner of the state. Casinos offer some spice to the town, but they are nowhere near the scale of Reno or Las Vegas. St. George UT is a little more than 60 miles.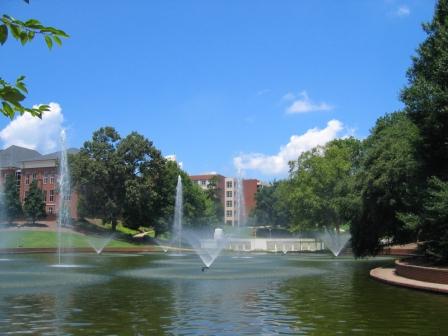 Clemson, SC
College town meets South Carolina in a big way here in this top-rated retirement town. Clemson U. has 17,000 students to the town's 12,000 residents. Lake Hartwell is a big draw too.
Ship 'n Shore: Retiring on a Cruise Ship
Retirement author Jan Cullinane goes onboard the Alegria for an exclusive report

Subscribe via RSS
RSS Feed  Get live updates in your web browser window.

Unsubscribe
If you no longer wish to receive this newsletter you can unsubscribe here.