Pictured above: The classic lines of the Punta Gorda City Hall (photo courtesy of Wikipedia and Wknight94).
What Makes A Town Livable For You?
When you think about it, choosing a retirement town is really all about livability. Weighing all the factors that make life enjoyable for you - from affordability to transportation to aesthetics - should help you know what you are looking for in a retirement town. This article will help you determine your personal livability criteria, and then give you some interesting lists where you can start looking.
Click on a state to see more towns and a list of active adult communities.
Would a mid-size city with 5 colleges appeal to you as livable? Or one that's on the water with some of America's best ocean beaches a short drive away? Providence is a city on the rise. Its WaterPlace Park is one of the most successful urban renewal projects anywhere. And there are more big plans to come. 
Making the decision to move into a CCRC or assisted living facility is one thing. But deciding which one to choose is even more important - particularly as financial troubles hit even some of the biggest players in the game. Use these 10 questions to stay smart about the process.
If you like this newsletter
, why not forward it to a friend? They can get their own free subscription
here
.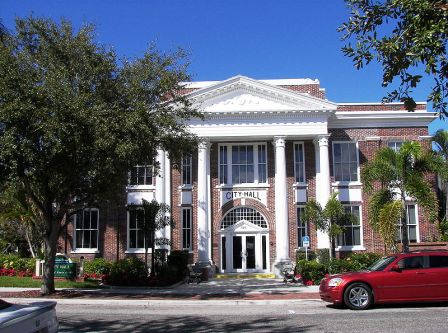 Punta Gorda, FL
Punta Gorda is a low key town on Florida's west coast, just north of Fort Myers.  It has an interesting and diverse history - one of its founding fathers was an African-American, while wealthy whites frequented a hotel owned in part by Cornelius Vanderbilt. With easy access to the Gulf of Mexico, quiet streets, nice downtown, and affordable homes - many residents think this is a most livable town.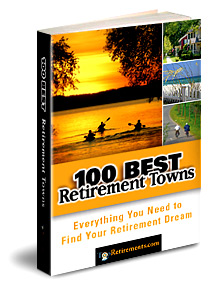 100 Best Retirement Towns
Find out the inside facts about the 100 most popular retirement towns at Topretirements.  Get ratings and information on more than a dozen attributes. Available in print, eBook, or Kindle formats (Kindle works on iPads).  
Sign up and get a digest email every day with links to anything new. Try it!
One of our members asked this question last week, and it's a good one.  In our response we list the 3 ways you can comment or get a discussion going on the issues that most interest you.
Topretirements is a great place to promote your 55+ community. Create a free listing at
Add Your Community
! If you already have a listing, it is important that you update it now to take advantage of our new features.
About our Schedule: This free eNewsletter is published twice weekly. The Wednesday edition focuses on retirement issues and best towns. The weekend edition concentrates on the best active adult and 55+ communities.

Subscribe via RSS
RSS Feed  Get live updates in your web browser window.

Unsubscribe
If you no longer wish to receive this newsletter you can unsubscribe here.

Last Week's Most Read Articles
Helpful Resources