Statistics from the IRS tell an amazing story of how fast immigration patterns can change. While places like New York and California were formerly losing residents in droves to Sunbelt states like Florida and Arizona, the tide has definitely changed. Florida even had a net migration loss in 2009. Find out where they are not moving - and why.
This fast growing Metro in south-central North Carolina offers an interesting choice for the retiree who: wants a warmish climate, would like to be near a bustling city, is looking for a choice of places to live, and enjoys doing things outdoors.  
Click on a state to see reviews of 790 great retirement towns, plus a list of 1,550 active adult communities. 
Here's a recap of the 4 best "how-to" articles for retirement planning we've seen lately. Topics include 12 steps to take in your 60's, how much to save for retirement, and where the best places are for retiree jobs.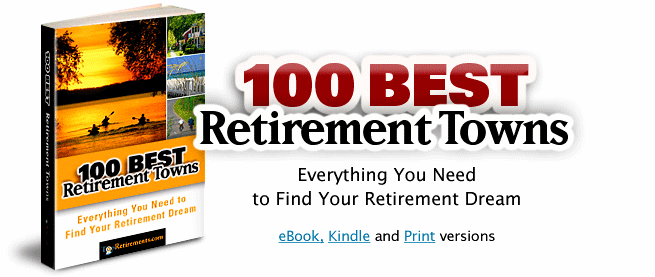 Make your research easier. This handy book from Topretirementsgives you the inside facts and data on the 100 most popular retirementtowns. Available in eBook (pdf), Print, or Kindle for as low as $9.95.
Up in the northwest corner of Nevada, not that far from beautiful Lake Tahoe, you will find Carson City. It has casinos and terrific access to the Sierra Nevada.  Did we mention Nevada has no income tax? 
Check out Carson City
List Your Community
Promote your community with a free listing at  Topretirements. Just go to
Add Your Community
. If you already have a listing, update it now to display our new features.
Having Trouble Logging in?
You might not have confirmed your registration. Look for that email.  Or go to our
Help
page (there is a link to it on the bottom of every page) 

Subscribe via RSS
RSS Feed  Get live updates in your web browser window.

Unsubscribe
If you no longer wish to receive this newsletter you can unsubscribe here.

Last Week's Most Read Articles
Helpful Resources