Pictured above:  Statue of the great opera composer Puccini outside of his home in Lucca, Italy. 
Dear Readers and Members. We hope you are enjoying the most interesting comments that many of you are making on our Blog articles, such as the "Worst States for Retirement", "NC vs. SC Retirement", and "Can a Yankee Find Retirement Happiness in the South".  To find them and join in, just go to our
Blog 
and look for the list of Recent Posts on top right. 
We are fortunate to have a guest writer this week, Kathleen Peddicord. She not only writes practical articles about retirement abroad, she's lived the life in Ireland, France, and currently Panama.  Don't miss her insightful advice, even if you are just an armchair adventurer.
Click on a state to see reviews of 609 great retirement towns, plus a list of 1,176 active adult communities. 
On our recent cruise through the Mediterranean we were lucky enough to spend a morning in Lucca. This walled city whose history starts with the Romans and goes through medieval times, the Renaissance, Napoleon, and Mussolini is one of the most beautiful towns we have ever seen.  There are breathtaking churches, enormous piazzas, outdoor cafes, restaurants, and charming narrow streets. Many people from Europe and even America are retiring here to Puccini's hometown.
If you like this newsletter
, why not forward it to a friend? They can get their own free subscription
here
.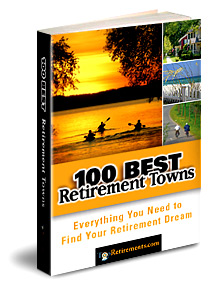 100 Best Retirement Towns
Get the inside story, facts, and opinions on the 100 most popular towns at Topretirements. eBook, Print, or Kindle versions.
Retiring on a Cruise Ship Marries Adventure with Convenience
So you like adventure and travel, but you still like your nest too. More and more people are choosing a cruise ship retirement for those very reasons. Some just go on frequent or extended cruises, while others buy an apartment on a super-luxury ship like The World, which was designed for full-time residence.  Read on to learn about our fabulous visit to The World - with photos!
Don't miss anything new with this digest email. You get links to every new story, community, or review from the day before. It's totally free and you can cancel anytime.
We're working on a member-suggested story that explores what folks like - and don't like - about the full-time vs. part-time retirement location issue. We need to get your vote on what your plans are. If you live year-round somewhere, what do you like about living there during the off-season? Please vote and provide your personal stories, either way.
Vote
 (you must Login to vote).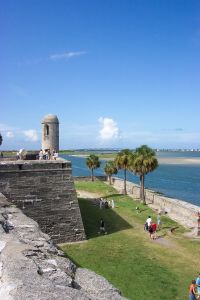 St. Augustine, FL
This historic town on Florida's northeast coast has been around long enough to have lived under 4 different flags - Spanish, English, Confederate, and US. (and some of these more than once!). While the charming town itself is rather small, the surrounding area is home to a number of communities suitable for active adults.
List Your Community
Promote your community with a free listing at  Topretirements. Just go to
Add Your Community
. If you already have a listing, update it now to take advantage of our new features.
Having Trouble Logging in?
You might not have confirmed your registration. Look for that email.  Or go to our
Help
page (there is a link to it on the bottom of every page) 

Subscribe via RSS
RSS Feed  Get live updates in your web browser window.

Unsubscribe
If you no longer wish to receive this newsletter you can unsubscribe here.

Last Week's Most Read Articles
Helpful Resources