Pictured above: Crater Lake National Park near Klamath Falls, Oregon
People from all over the country are considering retirement in Oregon.  It's a big and a diverse state, so in this, our second regional look at retirement towns, we will explore the outstanding lifestyles available in southern Oregon.  From Shakespeare Festivals to white water kayaking, you won't be bored in southern Oregon. 
The housing market is getting a little better. One reason might be that prices are finally getting in line with demand.
They call its sand "sugar white".  Located on a huge barrier island, Gulf Shores is one of only two areas with sandy beaches on the Gulf between New Orleans and Florida. Golf, boating, and fishing are available aplenty in this resort and retirement destination.
Explore Gulf Shores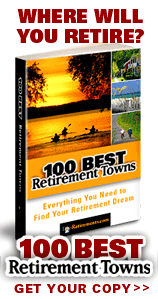 100 Best Retirement Towns
Get started with your retirement location planning - the easy way. Here in one practical book are all the inside details you need to start honing in on your best place to retire.  eBook, Print, or save big on the Combo version.
(Click on a state to see towns by state)
Are Your Best Days Ahead...or Behind You?
We have always been fascinated with this discussion topic in our Forum.  It gets at the essential attitudinal question about retirement - are you an optimist, or something else. What do you think about your future prospects- we would love to know!
Best Days ... Or Not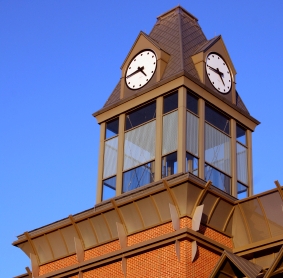 Iowa City, IA
Before any effete coastal snobs dismiss a retirement town in the midwest they should be ready with the facts. Iowa City, home to the University of Iowa, has won all kinds of awards for "best small city" and "most enlightened town". The region is also home and/or the inspiration of some of America's most distinguished writers.
Don't miss out on any great communities, articles, or Forum posts.The free Daily Alert gives you a quick digest of everything new atTopretirements.
Sign up Now!
Do you have a home in an active adult or 55+ community you wouldlike to sell? List it free in the new Classified section of our Forum -thousands of interested buyers will see it!  And if you are looking fora home in particular community, post that!
Homes for Sale or Rent