Active adult communities
August 2, 2011 — Note: We updated this list in 2012 and 2013. See "Surprises Galore: Our 2013 List of Most Popular Active Adult Communities". The Sun Belt and Delaware are where it's at when it comes to popular active adult communities. That's what we found in our new list of the most popular active adult communities for 2011. The only places outside of the sun belt to have communities on the list were Delaware which had 12 communities on the top 100 this year (up from 5 in 2010); The Village at Penn State in State College, PA.; and Sage Village in Boulder, CO. In an attempt to open it up and introduce more variety this year, we increased the list from 50 to 100. As in the past, the Sun Belt achieved near total domination over its colder brethren.
Florida, the runaway favorite, topped the 2011 list with an astonishing 40 communities.  Arizona followed Delaware with 11 communities, and then North Carolina, which had with 10.  South Carolina, Tennessee, Texas, and Virginia also had good representation. 
We take several conclusions away from these results:
– The Sun Belt and its neighboring Mid-Atlantic states, along with the Southwest, are overwhelmingly where people are looking to retire, at least when it comes to living in an active adult community. Florida is by far the most popular state for active communities at Topretirements.
– Delaware is red hot for retirement, even though it is not in the Sunbelt.  Its reputation as a low tax state, plus its great beaches and the pastoral Delmarva Peninsula are probably top reasons for that.
– As in the past, Green Valley, Arizona was the most popular active adult community for 2011.  Frankly we are surprised that Green Valley continues to beat out its perennial #2 challenger, The Villages (of Florida), because in general communities in the east tend to attract more attention than those in the west.
The top 100 communities were chosen on the basis of visitor popularity at Topretirements during the period January 1 to July 31, 2011. The communities with the most page visits to their listings were the winners. Please see the end of article for important details on the selection criteria.
And the 2011 winners are:
1. Green Valley (Green Valley, AZ) Green Valley, located in southern Arizona near the Mexican border, is a very large area with many active adult communities within it. (photo of Green Valley below courtesy of Wikipedia and Ken Bosma).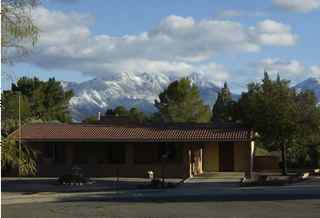 2. The Villages (The Villages, FL) (see picture following this list)
3. The Settlement at Powhatan Creek* (Williamsburg, VA)
4. Hampton Lake* (Bluffton, SC)
5. The Moorings (Vero Beach, FL)
6. Tellico Village (TN)
7. Silver Sage Village (Boulder, CO)
8. Holly Lake Ranch* (Tyler, TX)
9. Lake Weir Living* (near The Villages, FL)
10. Sun City (Sun City, AZ)
11. Valencia Reserve* (Boynton Beach, FL)
12. Fearrington Village* (Chapel Hill, NC)
13. Millville by the Sea (Bethany Beach, DE)
14. Laguna Woods Village (Laguna Woods, CA)
15. Enchanted Canyon (Prescott, AZ)
16. Hot Springs Village* (Hot Springs, AR)
17. Lakewood Ranch (Sarasota, FL)
18. Abacoa (Jupiter, FL)
19. Venetian Falls (Venice, FL)
20. Valencia Lakes* (Tampa, FL)
21. Biltmore Lake (Asheville, NC)
22. Bayside* (Selbyville, DE)
23. The Fountains at Lake Pointe Woods* (Sarasota, FL)
24. The Village of Casa Del Sol (Haines City, FL)
25. The Venetian at Capri Isles (Venice, FL)
26. Century Village (Deerfield Beach, FL) There are actually 3 Century Villages in Southeast FL
27. On Top of the World (Ocala, FL)
28. Fairfield Glade (TN)
29. The Orchard Villas (Apex, NC)
30. Lofts at Mica Village (Asheville, NC)
31. The Ponds (Summerville, NC)
32. Bay Crossing (Lewes, DE)
33. The Villages at Lynx Creek (Prescott, AZ)
34. Talking Rock* (Prescott, AZ)
35. Merrill Gardens at Parmer Woods (Austin, TX)
36. Harbor Cove (Sarasota, FL)
37. The Village at Penn State (State College, PA)
38. Querencia at Barton Creek (Austin, TX)
39. Doral Village (Clearwater, FL)
40. Shenandoah* (Winchester, VA)
41. Pelican Sound (Estero, FL)
42. Southern Meadow (Magnolia, DE)
43. The Cliffs at Walnut Cove (Asheville, NC)
44. Pine Lakes (Prescott, AZ)
45. Sun City Hilton Head (Bluffton, SC)
46. Four Seasons Charlottesville (Charlottesville, VA)
47. High Country Villas (San Diego, CA)
48. Sarasota Bay Club (Sarasota, FL)
49. Arlington Ridge* (Leesburg, FL)
50. West Bay (Lewes, DE)
51. Rarity Bay* (Vonore, TN)
52. Steiner Ranch (Austin, TX)
53. The Residence at SouthPark (Charlotte, NC)
54. St. Augustine Shores (Saint Augustine, FL)
55. Rive Isle (Sarasota, FL)
56. The Villages at Crest Mountain (Asheville, NC)
57. Oak Run (Ocala, FL)
58. Courtyard at the Gardens (Prescott, AZ)
59. Alameda Isles (Venice, FL)
60. Tri Par Estates (Sarasota, FL)
61. Cedar Valley (Rehoboth Beach, DE)
62. Callawassie Island (Beaufort, SC)
63. SummerGlen * (Ocala, FL)
64. Coral Cay Plantation (Fort Lauderdale, FL)
65. Bayfront at Rehoboth (Lewes, DE)
66. Sedona Shadows (Sedona, AZ)
67. Pelican Pointe (Venice, FL)
68. Cinnamon Cove (Fort Myers, FL)
69. The Fountains at Boca Ciege Key* (St. Petersburg, FL)
70. National Village at Grand National* (Auburn-Opelika, AR)
71. Pleasant Place (Paris, TN)
72. Venice Isles (Venice, FL)
73. Heritage Shores (Bridgeville, DE)
74. Sun City Tampa (near Tampa, FL)
75. Breakwater (Lewes, DE)
76. Woods Cove (Rehoboth Beach, DE)
77. Forest Lakes (Charlottesville, VA)
78. Verda Santa Fe (Sedona, AZ)
79. Soleil Laurel Canyon* (Canton, GA)
80. Albuquerque Meadows (Albuquerque, NM)
81. Longhorn Village (Austin, TX)
82. Victorian Estates (Prescott, AZ)
83. Century Village West Palm Beach (Palm Beach, FL)
84. Cypress Creek Village (Winterhaven, FL)
85. Del Webb Carolina Preserve* (Cary, NC)
86. Colony at the Grand (Fairhope, AL)
87. Century Village in Boca Raton (Boca Raton, FL)
88. Stonecrest (Ocala, FL)
89. Abbey Delray* (Delray Beach, FL)
90. Boca Chase (Boca Raton, FL)
91. Crowfields (Asheville, NC)
92. Sun City Grand (Surprise, AZ)
93. VillageWalk (Bonita Springs, FL)
94. Independence (Rehoboth Beach, DE)
95. Gulf Coast Village (Cape Coral, FL)
96. Mountainside at Wolf Laurel (Asheville, NC)
97. Roesville (Frederica, DE)
98. Coquina Crossing (St. Augustine, FL)
99. Verdae Village (Greenville, SC)
100. Trilogy Central Coast (San Luis Obispo, CA)
* Topretirements Advertiser


Parking lot at The Villages.
Here is a link to more than 1300 more active adult communities at Topretirements, by state.
Observations about the results and how they were compiled:
– This list is essentially a popular contest. The more times a community's page was visited on our site, the higher it placed in the rankings. We believe this is an approximate indication of baby boomers' interest in these respective communities, which they might or might not have heard of before.
– For the most part, the active adult communities making the list are in towns that are 100 best places to retire at Topretirements. In some cases (notably Prescott (AZ) or Asheville (NC), being the first 55+ community listed for a popular town could account for the high popularity of the community

– Not all communities were available during the entire 6 month period. Their rankings might be better or worse because of that fact
– Many of our Topretirements advertisers, who were no doubt helped by their preferred positioning on our site, made the top 100 list. Advertiser communities are identified by an *
– Finally, some of the larger, incorporated communities have additional, higher profile pages on our site, which also helps them in the rankings. Those include The Villages, Tellico Village, Hot Springs Village, Laguna Woods, etc.
For Further Reference:
See all the articles we have written about active adult communities in our blog.
2013 List of Most Popular Active Adult Communities
2012 List of Most Popular Adult Communities
2012 List of 100 Best Retirement Towns
Comments:
What are your impressions of this list? Are you surprised the Northeast, Midwest, and Pacific Northwest were shut out? If you have visited or live in any of these communities please share your observations with your fellow members in the Comments section below.
Posted by John Brady on August 1st, 2011