Active adult communities
Note: This is the third module in our Retirement Planning 101 online training course. See bottom for links to Module 1 and 2.
February 7, 2019 — If you are visiting this website the chances are you are thinking about living in some kind of retirement community. Even if you think you might end up staying where you live now, or just moving to a more age-appropriate home somewhere else, it is a worthwhile exercise to kick the tires in the retirement housing market. There are all kinds of communities suitable for retirement, so this Module, the 3rd in our Retirement Planning 101 Series, will help you understand the differences so that you can focus your search on the types that interest you.
Most communities serving the retirement market have some type of designation indicating they are for retirement age people. Sometimes the designation is senior living or retirement community, both of which we think are unfortunate labels, since they make us feel old. Many communities you might consider for retirement living do not have an age restriction, even though most of the people who live there might be at least 50 years of age.
Housing choices in all types of communities vary widely. You will find town homes, garden apartments, condos, single family homes, high rise apartments, and more. Prices for homes range from under $20,000 for a used home in an RV/Manufactured community to millions of dollars in pricier developments. Home Owner Association (HOA) fees do the same thing – some communities offer great services for very little cost, and other times you pay top dollar for perfect landscaping and extensive staff. You have to do your research to find out.
All ages. To give you an idea of the size of this universe, over 1300 of the 3800 communities listed at Topretirements are classified as All-Age. There is no minimum age requirement to live there. But most of the residents in these communities are probably 50 years or older because of the amenities they offer and where they are located. Fearrington Village near Chapel Hill is a good example: it is open to all ages, has many retirees, and even has a CCRC on the campus. The advantage of an all ages community is that you will be living among at least some people who are younger than you are. The downside is that if you are you over being around children and teenagers on a daily basis, this won't be for you.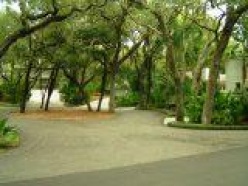 55+ communities. In these developments at least one of the residents has to be at least 55 (sometimes 50 or 60) years old to live there. Children are generally not permitted to live there permanently. There are 2400 of these in the Topretirements.com database. Most of these 55+ communities would also qualify as active adult communities if they have enough amenities.
55 Communities within larger developments. An interesting hybrid possibility is a community where there are 55+ plus neighborhoods within an "all-age" community . Cresswind Victoria Gardens, located within the all ages community of Victoria Park in Deland, FL, is an example. In these cases some of the amenities are shared while others are exclusively for one group or another.
Active adult communities. This is more of a marketing term than some official designation. Any community can call itself active adult, which to our thinking, sure sounds better than retirement community. The "adult" part of the name implies that there is an age restriction involved (55+ is usually the minimum but that is not always the case). The word "active" is very important in the description. It implies that there are active things to do there – like a swimming pool, clubhouse, golf course, walking trails, marina, etc. Some people liken them to summer camps for retirees, you can keep busy from dawn to midnight. The majority of the communities profiled on this site are considered active adult because they have at least some kind of minimum amenity (without amenities they would merely be 55+). They range in size from a few dozen units to communities with over 100,000 residents. Valencia Bonita in Bonita Springs, FL is an example of a large active adult community with extensive amenities.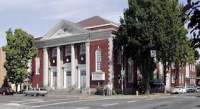 The advantage of living in an active adult community is that there is always plenty to do right where you live, and the costs are shared with your neighbors. You can walk across the street to the pool, golf course, or pickleball. Join a club, or take an exercise class, etc. in the clubhouse. The disadvantage is that if you are not active, or can make your own fun, your HOA fees are going to support the amenities you don't use. In some communities things like golf fees are optional, in other cases everything is bundled in together.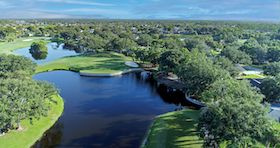 Speciality communities. Feel like all retirement communities are the same, or that there won't be one that fits your specific needs? At Topretirements you can use Search to find communities dedicated to Cohousing/cooperative, occupational (including former military), ethnic, religious, pocket neighborhoods, LGBT, and New Urban. Indian River Colony Club in Melbourne, FL is an active adult community aimed at former military personnel.
RV/Manufactured Home Communities. Located throughout the country, but particularly in warmer parts, these communities offer flexibility and affordability. In some you can either rent a space for your RV or rent a small home of some type. Some communities are basically trailers, while in others there are very nice manufactured homes. Prices, even on new homes, are usually low, sometimes well below $100,000. They all tend to have at least a clubhouse and outdoor swimming pool. Colony in the Wood in Port Orange, Florida is a very nice manufactured home community with many amenities.
The types of communities described so far are generally meant for retirees who are still active and above all, can live on their own. People who are in the early stages of retirement generally choose one of those, if they are going to retire to a development. But for older people, those who are starting to lose some functioning, or someone who is worried about the future, there are other choices. Some of these communities offer a variety of living options (like assisted living and independent living), while others are focused on one type.
Independent living. The implication here is that you are capable of living on your own in your own apartment or home. But there are probably some communal facilities, such as group dining options and some staff support. If you need more help, you would have to hire it yourself.
Assisted living. This means that you need some help in daily living. There is either a dining room for meals or they are brought to you. Aides check on you and provide a range of personal services, as needed, such as bathing and dressing. Nursing homes are the ultimate example of assisted living.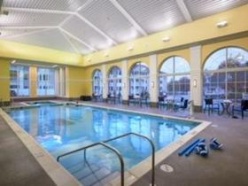 Continuing Care Retirement Communities. CCRCs, also called Life Care Communities, are a hybrid of independent living, assisted living, and nursing care. They are definitely the smartest long term choice for retirees who can afford them; the question is usually when is the right time to enter one. They usually have age restrictions and in fact most residents in these communities are at least in their 60s. The attraction of a CCRC is that if you can afford one and qualify (there is a physical) you are set for life. You will live in your own apartment or home, but as your life changes you can move to assisted living or the nursing care section. If your partner gets sick and enters assisted living, you can stay in independent living until they either get better or not. Most CCRCs have fabulous facilities and amenities like indoor pools, gyms, activity directors, clubs, lifetime learning, executive chefs, and more. They are not inexpensive though. And if you wait too long to try to join one, a health condition like Alzheimer's might mean you get rejected. Brandermill Woods in Midlothian, VA is a community offering a continuum of care.
When to get started – and what to look for.
Finding the right kind of community takes time and effort. Much will depend on your budget, interests, and personal preferences. Our recommendation is that you get started early, at least 5-10 years before your planned retirement date. Check out communities where you live now, and in other parts of the country you might be considering. Use your vacations, visits to friends, and business trips to check some off. The more you see and the more you explore, the more you will be able to narrow and refine your search.
In the next module we will cover how to choose a community to visit, and how to make the most of those visits.
Your assignment
Discuss with your partner, close friend, or family member what kind of community appeals to you, and why. List the areas of the country you are interested in, and discuss the activities you want to pursue. Find out what you share in common, and where you might need more discussion. Here is where you can see 50 State Community Directories plus those in many foreign countries. Use Advanced Search to browse by State, type of community, amenities, etc.
For further reading:
Comments:
Please add your comments and suggestions below!
Posted by Admin on February 5th, 2019