Best Retirement Towns and States
September 9, 2020 — Although the pandemic has been horrendous for activities like dining out or social gatherings, others are experiencing a gold rush. One of those is biking (cycling to our British brethren). Walk into a bike shop now and say you need a bike – get ready for a 3 month wait. Want a used bike… sorry. The same goes for bike parts and repairs. As people avoid mass transit and have more time on their hands, biking has never been more popular.
While it is a great activity, it is a lot more enjoyable when you live in a place where the infrastructure is set up for it. When bikers and cars are kept separate it is a lot safer and more fun. Bike lanes, special traffic signals, concrete barriers, and under/overpasses make all the difference. No one wants to bike along a narrow berm next to speeding cars, or face daunting intersections with multiple lanes to cross.


This article will highlight 10 towns and cities to retire where biking is easy, safe, and fun. To develop this list we used, in addition to our own research, data and rankings from PeopleForBikes as reported by REI. PeopleForBikes scored cities around five questions:
How many people ride bikes?
How safe is it to ride a bike?
How easy is it for people to get around on a bike?
How fast is the network of bike trails and routes growing and expanding, and can the bike network access all neighborhoods in the community?
Great places for around town biking and commuting.
Boulder, Colorado. The PeopleForBikes named this city #1 in 2019. For many cyclists, Boulder is a biking dream. City parks and trails flourish in a town that celebrates being green and athletic. Mountain biking begins within the city limits.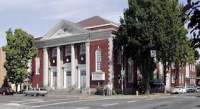 Eugene, Oregon. Ranked 3rd on the PeopleForBikes list, the city manager signed an action plan for Vision Zero, which aims to eliminate deaths and serious injuries within Eugene's transportation network. PeopleForBikes gave Eugene, a great college town for retirement, 3.8 out of five points for safety.
Madison, Wisconsin. This exciting college town has a goal of making bicycling "an integral part of daily life." To that end there are miles of bike paths and trails, traffic lights, lighting, even snow-plowing. Many people cycle to work. State Street, a car-free zone, links the campus with the capital square.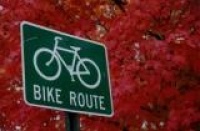 Lawrence, Kansas. PeopleForBikes gave Lawrence high marks for effort in the safety and growth categories. This college town has restaurants, microbreweries, and coffee houses. Lawrence's Massachusetts Street has a lively atmosphere and is filled with restaurants, bars, galleries, shops, and music venues.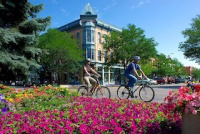 Fort Collins, Colorado. The city, home to Colorado State University, was named the most bike-friendly city by PeopleForBikes in 2018. There are more than 280 miles of designated bikeways in Fort Collins, including on-street designated bike lanes, and the paved Spring Creek and Poudre River Trails. Residents also a dirt trail, the 5.8-mile Foothills Trail. The Fort Collins Bicycle Library lends bicycles to visitors, students, and residents looking to explore the city of Fort Collins. Real estate is getting pricey here but nothing like in Boulder.
Minneapolis, Minnesota. This bike friendly town has 120 miles of on- and off-street bicycle trails and lanes. You can find indoor bike parking and other cycling-friendly facilities too.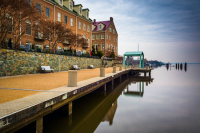 Arlington, Virginia. This charming old city on the Potomac is committed to cycling, in fact it has automated counters to keep track of bicyclists and pedestrians. Some of the bike trails in the city see 500,000 bike trips a year. The downtown is a walkable treasure with restaurants and shops.
Austin, Texas. . The city has a plan for incorporating bicycles into all new projects and is rated high for biking. The University of Texas and its young students makes this a very different Texas city.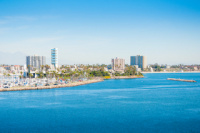 Long Beach, California. One of the greatest bike paths anywhere is the one that goes for miles along the beach. It's paved and great for exercise and people watching. On top of that, Long Beach is considered a very walkable city, and less expensive than the LA Metro to the north.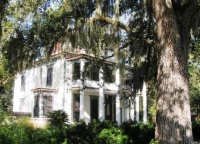 Gainesville, Florida. Another college town (Univ. of Florida) Gainesville is working hard to create bike boulevards, a low-traffic alternative for bikers. The city building code is being changed so that every new construction project comes with a bike parking facility.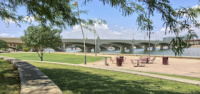 Tempe, Arizona. Home to Arizona State University, planners here are trying to make intersections safer by building eight protected intersections. One of the most impressive initiatives is to build underpasses so bikes can bypass intersections all together.
Comments? Did we miss any great biking towns, or do you live in one we should know about? Have you seen andy advances that towns are taking to make biking safer and more fun. Here in Connecticut we have a great new bike trail, but unfortunately it is very hard to expand it. Let us know in the Comments section below.
Posted by Admin on September 9th, 2020