Best Retirement Towns and States
August 31, 2022 — There is one list that no state wants to be on – the one that names the worst states for retirement. A new list came out last week from bankrate.com, and it immediately got a lot of attention. While their list isn't bad, it really misses the most important thing – lists like this don't make sense because they don't take into account that everyone's retirement criteria are unique. Any attempt to generalize means coming up with the wrong answers for a lot of people. In this article, we will list the worst 5 states on the bankrate list, as well as the top 5 from Topretirements' most recent Worst Places to Retire list. But more important than that, we will also outline what could be the worst states for retirement for people in very different situations (well off retirees vs. those on a tight budget, homeowners vs. renters, those with a focus on well-being or strong political opinions, as well as folks with climatic and recreational requirements).
The bankrate.com list's worst states for retirement were compiled on the basis of affordability (which was weighted highest), well-being, climate, and cultural diversity. All but Maine were in the West. Their worst 5 were (the links go to our Mini-retirement Guides to these states):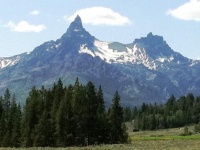 The states on the latest Topretirements.com worst 5 list were selected using slightly different criteria: predominantly taxes and cost of living. All were located in the Northeast.
Almost no overlap among the 20 worst!
As you can see, there is no overlap among the top 5 on both lists. If we also include both lists' #6-10, only 3 of the 20 overlap: California, Connecticut and Vermont. In our opinion, that shows how subjective and generalized these kind of lists are. Some of those states might indeed be the worst place to retire for many folks, but they might also be the perfect spot for others. The key is to know what is important for you.
Different strokes – What makes your worst (and best) state for retirement?
People who are well off. People of means with plenty of retirement savings and/or a generous pension are in a lot better shape than just about everyone else when it comes to retirement. They can retire wherever they want. Cost of living isn't that important, so they can pick any state that has the climate and the environment they want. That opens up California, Florida, and the New England states – all of which have many different attractions. But some people with a lot of money fret about taxes – they just don't want to pay them! So even though they might be able to afford those taxes, a state on the worst states on the Topretirements list, which features high property and income taxes, might be a no go for them. To minimize taxes on big incomes, try a state with no income tax like Texas, Florida, Nevada, or Washington.
On a budget. Unfortunately there are far more people in this boat than any other. Cost of living should probably be the biggest driver here. The worst states on that basis are going to be Hawaii, California, New York, New Jersey, Connecticut, and Massachusetts. The best ones will predominantly be in the South: Mississippi, Tennessee, Missouri, and Kentucky, plus Michigan in the midwest. But that is not to say that you couldn't make a higher cost state work. Every state has some locations that are not as expensive, or where you could get by on a tight budget if you were creative about your living situation.
Well-being. According to the well-being rankings used by bankrate, the worst states in the country are mostly in the south and what you might expect: Mississippi, Alabama, Kentucky, West Virginia, and Arkansas. They used an index of access to healthcare, food, physical health, and economic security to score this factor. Health care would fall into this area. Most people agree it is important to retire somewhere with good access to quality care. Looking for the best well-being – go to Hawaii, Maryland, and states in the Northeast.
Homeowners vs. Renters. People who own their own homes have advantages and disadvantages when it comes to retirement. If they own in a market where values have escalated (even exploded since the pandemic), they could be in the catbird seat. If they choose to, they could sell their home in a "worst" state with a high cost of living, make a huge profit, move to a lower cost, "best" market in the south or midwest, and still have a pile of cash to spend in their retirement. When it comes to disadvantages though, those high valuations are going to mean high property taxes. Certainly both situations would apply to folks in high cost states like California, Washington, New York, and Connecticut.
Retirees who rent don't have the opportunity to cash in their equity, but it is very easy for them to escape high cost markets in big cities or in the Northeast. Rents are increasing rapidly right now because of higher interest rates and strong demand from people who cannot afford to buy, so renters would be better off avoiding states with high cost of living and looking for opportunities in lower cost states.
Climate and recreation. In this category the worst states for retirement are the ones that don't offer the climate and recreation you are looking for. If you want access to a beach, best to avoid the midwest. But every state has lakes, if that is your lifestyle desire. There are no mountains in Florida or Nebraska. Many, many people have had it with snow and ice – driving in it, shoveling it, falling on it – so states with the high snowfalls in the East, Midwest, and Rockies would be their worst places. To us, climate and recreation is the most important category, because retirement is supposed to fun and easy.
Family. Many retirees choose to live near their families, so living far away from them would make where they live their worst state for retirement. As someone who lives in the East and has his only grandchildren in California, I see the advantages of being close! My friends with nearby grandchildren get to see them much more often and participate in their lives. On the other hand, children move, and that means you might have to as well. And occasionally, relatives can be too close.
Strong political beliefs
Sadly, this didn't use to be an issue for where people live in retirement, but now it is. If you are conservative and don't want to be around people on the other side of the political divide, much of coastal America could be a tough place for you. Likewise for very progressive folks; Idaho, Montana, Wyoming, and most of the South would be very hard states to live in. That being said, the rule of over-generalizing applies. College towns and big cities in even the reddest of states are almost always very liberal. Rural areas in blue states tend to be conservative, and there are always plenty of Republicans in any state. So retire to where you want to live, just know what you might be getting into. (Editorial rant: Oh, that we could return to the days when both political parties didn't call each other names and believe the other one is a threat to democracy! Both extremes might be right, but more likely both extremes are wrong. So maybe we should all do our part and quit demonizing the other side, and take a big step toward the middle, where the answers to our problems lie).

Bottom line
We hope that by now we have proved our point – that the worst states for retirement are only the ones that apply to your situation. No canned list makes any sense if it is does not feature the criteria that are important to you. Figure those out, and you will have narrowed down your options. Please share your opinions about your worst states for retirement in the Comments section below.
For further reading:
Posted by Admin on August 31st, 2022