International Retirement
July 29, 2019 — There is a small but significant number of Americans who will retire outside the U.S. If you think you might be one of those people, Topretirements suggests you put Costa Rica on your list of possible countries. Located in Central America, it has many advantages and relatively few drawbacks. In this article we will explore retirement in Costa Rica, and why we think it just might be your best place to retire. This is Part 2 in a series, the first was "Costa Rica: Bucket List for Thrills and EcoTourism".
About 413,000 American expats currently receive Social Security benefits outside of the U.S. The most frequent countries where they live are Canada, Japan, and Mexico. One estimate is that about 50,000 Americans (of all ages) currently live in Costa Rica. Proximity to the U.S. and family ties, often related to prior military service in those countries, are two reasons why some countries have so many retired expats. Americans also retire to a different country for economic reasons, trying to stretch their Social Security benefits and savings. Some move for a better climate or a different lifestyle. A Costa Rica retirement can certainly deliver on cost of living, climate, and lifestyle.
Costa Rica. The country is bordered by Nicaragua to the north, Panama to the southeast, the Pacific Ocean to the west, and the Caribbean Sea to the east. The weather is very good year round, although there is a rainy season. The beaches are fabulous and the interior is mountainous.
This country is about the combined size of New Hampshire and Vermont. There is really only one city of any size, San Jose. About one half of the country's 5 million people live in that city and its surrounding area. The west coast (Pacific side) tends to be more oriented towards tourists and retirees than the east.
We would describe Costa Rica as a second world country – not as developed as the U.S. or European countries (first world), but completely different from the poverty or lack of infrastructure one sees in many Caribbean countries (some of which are third world). Most of its citizens are in the middle class with a small number in poverty. It is unusually clean. People are very friendly to visitors. In the fancy suburbs of San Jose you will find all the luxury and American brands and retailers you see in America. Fancy shopping malls and big box stores are available throughout the country. Towns popular with tourists and on the coasts make ideal places for expats to retire. Some smaller towns are inexpensive but would require a more adventurous attitude for expats. Around 25% of the country's land area is in protected national parks and protected areas. Some of its more famous national parks include: Corcovado National Park, Tortuguero National Park (Tortuguero means "Full of Turtles"), and The Monteverde Cloud Forest Reserve, which is home to about 2,000 plant species.
Reasons for Retiring to Costa Rica
Environment. The country is world famous for ecotourism and its protection of the environment. The New Economics Foundation called it the "Greenest country in the world" in 2009. It hopes to be carbon neutral by 2030.
Political stability. A successful democracy, it is considered the most politically stable country in Central America. It is unique in that it abolished its Army permanently in 1949.
An educated populace. Costa Rica's Human Development Index is the highest in Latin America. English is taught in the schools and the economy is oriented towards tourism and sustainability.
Cost of living. The cost of living in Costa Rica is 21% cheaper than in the U.S., and rents are 59% less. However, all imported products carry a 50% duty, which makes them expensive.
Recreation. You can live near a beach, in the mountains, or in a city. Particularly for outdoors people, this is a year-round playground. Birders and nature buffs love it here.
Medical. Costa Rica is highly developed for medical tourism, with many Americans flying in for medical procedures, plastic surgery, and dental work at greatly reduced prices. Many pay for their vacations with the money saved by getting health care here. If you become a legal resident you are eligible for state-run healthcare (you must pay premiums though).
Immigration. It is possible for a U.S. citizen to retire here in Costa Rica, unlike most European countries and Australia and New Zealand. There are 3 options for getting permanent residency; none of which are that difficult. A Pensionada (retired person) residency is for retired people with a monthly Social Security or pension income coming from outside Costa Rica of at least $1000/month. A Rentista residency is for non-retired people with unearned income coming from outside Costa Rica of at least $2500/month. And an Inversionista Residency is for people who can invest at least $200,000 in Costa Rica. You should hire a lawyer if you intend to seek permanent residency. 
Safety. Although there is crime in Costa Rica like everywhere else, it is a relatively safe country. Theft can be a problem so common sense is always a good idea.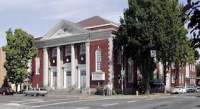 Disadvantages of Retiring to Costa Rica
Distance from U.S. A flight to Costa Rica from New York is just over 5 hours. Although you could theoretically drive there from the U.S., you would definitely not want to for reasons of safety and time.
Infrastructure. The country is mountainous and the highway structure has been slow to develop. It has relatively few four lane highways and many roads are unpaved, slow, and bumpy.
Economic stability. Costa Rica has borrowed heavily to finance its infrastructure, and has had trouble paying back its debts. China has stepped in develop roads and other projects; it is unclear and possibly troubling how that might play out.
It is not the U.S. If you want to live in a place that is just like the U.S., this isn't it. The pace will be slower and the language and customs different. Buying property and other legal issues might be slower and more frustrating than in the U.S.
Where to Live
Costa Rica is a big country and there are not that many household names when it comes to retirement towns. To find the ones that might appeal to you, you have to do some research and spend time visiting here. Here are just a few, quite different possibilities to explore.
San Jose. There are many neighborhoods and suburbs with expat-suitable housing. Escazu is a wealthy suburb with one of the shiniest, fanciest indoor shopping malls your editor has ever seen. The center of the city is a combination of old markets, historical buildings, and beautiful parks.
Tamarindo, located in the northwest Pacific Coast, is the most visited town for tourists and is also popular with expats. It has great beaches and is also a big area for eco-tourism.
Monteverde, founded by Quakers from the U.S. in the 1950s, is small (5,000) but beautiful. The town is a collection of little villages on steep hills, one bigger than the rest. Very popular with tourists, there are restaurants and adventure booking shops. Selvatura National Park is a magnet for nature lovers wanting to see sloths, birds, hummingbirds, and coati. Zip lining and the term were invented here.
Quepos and Manuel Antonio are connected beach towns on the west coast with its own airport and hospital. Manuel Antonio National Park is the big attraction along with the beautiful coast. Many people live in homes and developments are on the cliffs overlooking the ocean.
Nativa is an example of a resort and condo development for city dwellers and expats near Jaco, also on the coast. Nativa is a gated resort community in the heart of a tropical forest, surrounded by mountains, rivers and exotic wildlife. Jaco has many gated developments and high rises above its beautiful dark sand beaches. Playa Hermosa is famous for its surfing championships.
Turrialba is in the north central part of the country between San Jose and the Caribbean coast. This region in the mountains is often called Little Switzerland.
Bottom line. Retiring to a foreign country is not a small decision. So much will be different than what you are used to. But if you love foreign adventures, want to speak a new language, and immerse yourself in a different culture, Costa Rica might be a good choice. But it is a big country with many small towns and areas. Before you buy anything, make sure you have explored the area thoroughly and spent considerable time on the ground.
For further reading:
Part I: Bucket List Trip to Costa Rica
How to Buy Property in Costa Rica
Mini-Retirement Guide to Costa Rica
Posted by Admin on July 28th, 2019