Pictured above:  The earth-toned southwestern architecture of a hotel in 
Santa Fe, NM
.
Interviewed on FoxNews.com - Where Will You Retire
Thank goodness we weren't interviewed about politics - the subject of our interview this week on FoxNews.com was our favorite subject - retirement.  Their reporter asked us to share our list of the 10 best places to retire. Then, based on our answers to 5 other questions, they posted a second story on how to go about finding their best place to retire. We think you might find it interesting.
Click on a state to see reviews of 603 great retirement towns, plus a list of 1,126 active adult communities.  Please welcome 2 new advertisers to Topretirements -
Jensen Communities
(Get in on the Good Life), and the City of
Longview
, TX (Retire in Longview). These good folks help pay the bills and make this site possible.
Massachusetts is a beautiful state, and one of the prettiest places in it happens to be Williamstown. Situated in the Berkshire Mountains below Mt. Greylock, this college town (Williams) is one of the leading arts towns in America. 
If you like this newsletter
, why not forward it to a friend? They can get their own free subscription
here
.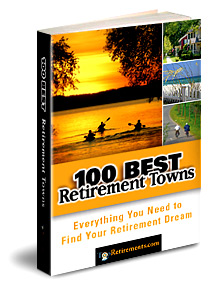 100 Best Retirement Towns
Get the inside story, facts, and opinions on the 100 most popular towns at Topretirements. eBook, Print, or Kindle versions.
Thank you, members.  Apparently last weekend's newsletter on "Competitors to The Villages" resonated with many of you.  Within hours we received several thought-provoking responses - not only about our selections, but also about communities we should have mentioned.  Don't miss this one.
Sign up and get a digest email with links to every new story, community, or review from the day before. Stay in the know! It's totally free and you can cancel anytime.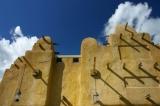 Santa Fe, NM
Here's another top arts town, this one in the serious mountains of New Mexico. Think Georgia O'Keefe, and you'll get the picture (sorry). Santa Fe is exceptionally beautiful, and affluent - with cultural attractions that bring in people from around the world.
Some of the richest, most interesting stories on this site are the adventures of you, our members. This week we added several more. All that is missing is your story!
List Your Community
Promote your community with a free listing at  Topretirements. Just go to
Add Your Community
.If you already have a listing, update it now to take advantage of our new features.
Need Help With Username or Password
No problem. Just go to our
Help
page (there is a link to it on the bottom of every page) 

Subscribe via RSS
RSS Feed  Get live updates in your web browser window.

Unsubscribe
If you no longer wish to receive this newsletter you can unsubscribe here.

Last Week's Most Read Articles
Helpful Resources