Active adult communities
June 8, 2022 — It is fascinating to see which of the thousands of 55 plus and active communities reviewed at Topretirements attract the most attention from our Members and visitors. After examining site visit data from the first 5 months of 2022, here are the 15 most popular communities in the states west of the Mississippi at Topretirements. If you are considering communities east of here, don't miss the "Most Popular Active Adult Communities in the Southeast".
A few words about these selections
The most amazing thing about these communities is their diversity and variety. We are not sure why they emerged at the top of popularity (most page views on our site), but they are the communities our Members and guests most wanted to learn about. Their variety speaks to the idea that there no cookie cutter community approach that appeals to everyone. Instead, people are very different in what they are looking for – and the good thing is there is a community for everyone. While these active adult and 55+ communities are very different, they are the tip of the iceberg when it comes to the variety that is available in the U.S. Interesting enough, only one of these communities, Quail Run, was a repeat from our 2019 ranking.
Ten of the 15 communities are open to all ages, while 5 are restricted to 55+. One has a focus on technology. One offers fractional ownership in a resort community. Another is a old Tucson resort turned into a private community. Two communities are located on lakes, while another two offer waterfront living on the West Coast. Several are manufactured home communities with more reasonable prices. One community in Oregon has home prices starting at an affordable $125,000. But others are exclusive and expensive. The community being developed by Disney in California has indoor and outdoor performance spaces. Finally, Inspirata Pointe is a part of Life Plan Community that offers security through all phases of retirement. Three each are in Arizona and Washington and California. Two in Oregon and Texas.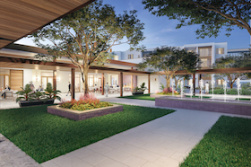 Inspirata Pointe: Sun City, Arizona. The runaway favorite for getting the most attention at Topretirements in the west is the newest neighborhood in the Royal Oaks Life Plan Community in Sun City, Arizona. Inspirata Pointe offers 156 apartment homes and villas with a focus on technology. The National Association of Home Builders awarded Inspirata Pointe the Best 55+ Service Enriched Community on the Boards for 2021.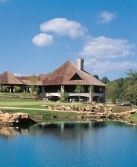 Stonebridge Village and Resort. Located in the popular entertainment center of Branson, Missouri, this community offers great golf and luxurious amenities. The woodland lodges, picturesque villas or comfortable condos can be purchased, but there are also Fractional ownership possibilities. All ages.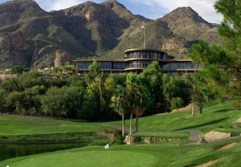 Skyline Country club. This community was built in 1962 as one of the first country clubs and resorts in Tucson, but is now a community owned by its members. The huge clubhouse has the best city views anywhere in Tucson, and the beautiful golf course meanders through the hills and valley. The homes vary in style and location, so it is no cookie-cutter community. All ages.
Big Fir – Bellingham, WA. Located at the base of Little Mountain, it has a park with walking trails and beautiful valley views. Maddox Creek meanders through the community with large stands of trees. Each home features design elements that make living easier, such as master suites on the main level. 55+.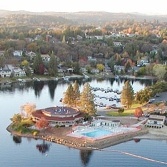 Lake of the Pines – This is gated community in the Sierra foothills, north of Sacramento. It offers lakefront living with golf, tennis, swimming, and 6 manicured lakefront parks. Many of the homes are either on a golf course or premium lakefront. 55+.
Quail Run Santa Fe – Santa Fe, NM. A gated community open to all ages with pueblo style architecture, it is popular either as ideal a year-round or seasonal residence. It offers fitness, golf and dining amenities. Amenities include a 9 hole golf course, tennis, fitness center, lap pool, and dining at the Grille. All ages.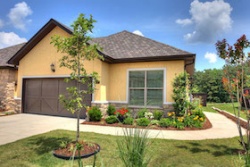 Villas of Chenal– Little Rock, AR. This is a fairly traditional 55+ community. It features single-level villa homes in the Chenal Valley area. The homes come in several floor plans with two or three-bedrooms. Amenities include a clubhouse with community room, exercise room, and game room.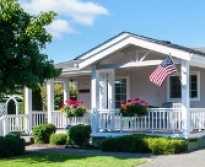 Laurel Oaks– Lacey, WA. It is a manufactured home community designed to provide active adults 55+ with comfort and peace of mind. The centerpiece and the heart of the community is the clubhouse with fitness center.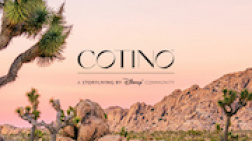 Contino Story Living by Disney – Rancho Mirage, CA. This huge community is in the Coachella Valley of California, where Walt Disney himself once lived. Constructed around a 24-acre grand oasis with lagoon, it will offer indoor and outdoor spaces with live performances and philanthropic endeavors available to community members. The mixed-use district will feature shopping, a hotel and a park. Open to all ages with 55+ neighborhoods.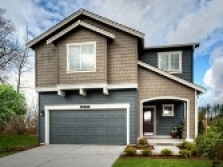 Benton Woods – Albany, OR. Open to all ages, this new home community is ten miles northeast of Corvallis. The community benefits from being near parks, protected forests, wildlife refuges and the Willamette River.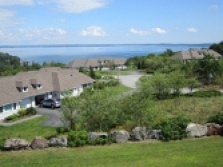 Birch Bay Village Blaine, WA. This private waterfront community north of Bellingham offers a marina, a 9-hole golf course, clubhouse, tennis courts and swimming pool, and beach-front recreational areas. The all age community has more than 1,000 homes.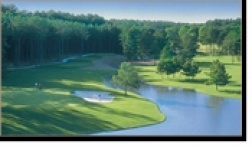 Bentwater on Lake Conroe -Montgomery, TX. It is located between Sam Houston National Forest and Lake Conroe. The gated, waterfront community offers 54-holes of championship golf, a Country Club, Yacht Club and Marina. Homeowners also enjoy a sports club with pool and tennis. Open to all ages.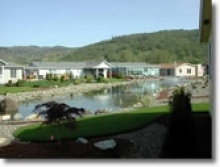 Littlebrook – Roseburg, OR. In southern Oregon this community of 140 manufactured homes is in a picturesque valley with a beautiful river running by. The community's central gathering place is the clubhouse with an open beam vaulted ceilings and a large Gathering Room. Homes start at $125,000 in this affordable community. 55+.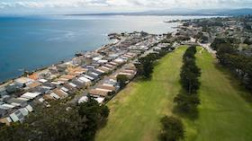 Monarch Pines – Pacific Grove, CA. Situated on the coast on the Monterey Bay Peninsula, it consists of about 100 homes. Homeowners enjoy a clubhouse with meeting rooms, kitchen, and game room. It is within short walking distance to the Monterey Bay Coastal Trail. 55+
CastleRock Village – Kingman, AZ. A gated community of single family homes with amenities which include a clubhouse with meeting rooms, a full kitchen, and fitness center with low impact equipment. There is also an inviting outdoor ramada, BBQ grill, heated saltwater pool and Jacuzzi. 55+.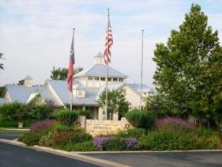 Heritage Hill Country – Fredericksburg, TX. in the heart of the Texas Hill Country, one of the most scenic areas of Texas. The area is known for its wildflower trails, scenic countryside, and great weather. This community has a creek, landscaping and nature trails running through the development of 186 homes. 55+.
Bottom line
This year's winners are a surprising group. None of them are household names, and in some cases we are not sure why these communities sparked so much visitor interest. But taken together they reflect the diversity of different types of active adult and 55+ communities that exist in the West.
While these are the 15 most popular active adult communities on this site for the western part of the country, they might not necessarily be the "best". That is for you to determine, based on how well they fit your needs. One big takeaway here is how important it is to spread your net wide when researching active adult and 55 plus communities. There are thousands of choices that might work for you, but you won't even find out about them unless you look around. If this list does anything for you we hope it expands your horizons. If you are interested in moving to a particular area, at least do an Internet search to get a good idea of the possibilities before you just settle on one you or your friends have heard of. There are many good choices awaiting you!
Note about this list: We reviewed our site logs to find the active adult and 55+ communities that had been viewed the most at Topretirements.com. Note that we did not include Green Valley in Arizona (which would have won) because it is actually a collection of companies.
Comments? Are there communities in the West you think should have made this list? Please let us know in the Comments section below.
For further reading:
Comments? Do you think there are other Southwestern active adult or 55+ communities that should have made this list? Please share your Comments and observations below.
Posted by Admin on June 8th, 2022