Best Retirement Towns and States
Updated September 29, 2020 (originally published Dec. 14, 2016) — This is an update to our series on Affordable Places to Retire. You can find links to the rest of the series at the end of the article. You will also find the interesting 33 comments made to 10 great places to retire in the southwest that won't break your budget. Note that since this was updated in 2020 prices have increased very rapidly in almost all of these markets.
Many boomers are looking forward to the sunshine and dry air of America's Southwest for their place to retire. The challenge is to find an affordable town in such a huge and desirable region. We included 6 states in this look: Arizona, Oklahoma, Nevada, New Mexico, Texas, and Utah. The 10 cities and towns we've included here will give you a place to start your retirement search for an affordable retirement.
10 Affordable Places to Retire in the Southwest – but prices have gone up since 2016
The big thing we concluded from this research is that real estate values have continued to go up dramatically in the last four years. Home price as shown by Zillow have increased 36%, while NAR selling prices (mostly for cities) are up 20%.  Most of the towns on this list saw real estate prices go higher, a few of them much higher. The lone exception is affordable Alamogordo, NM, where home prices declined 13% over the period.
Another issue that is shaking up the real estate markets in major ways is the pandemic. For example many big cities have seen an exodus of well paid employees who can work remotely, and they are tending to move to resort areas, turning those into hot real estate markets. Those changes are not over yet.
Our Criteria
We used the Advanced Search at Topretirements.com to identify these affordable places to retire, using three different criteria: (you can conduct searches with your own criteria and state selections there)
– Below average cost of housing. For point of reference, the Sept. national Zillow Home Value Index is $256,663, up $67,263, or 36% over the late 2016 Index. Meanwhile, the U.S. median selling price at NAR (which covers larger cities) is $291,300, is 21% above 2016's $240,900 median price.
– Above average cultural opportunities
– Interesting as place to retire (our subjective rating)
10 Very Affordable Towns.
This year we found 27 towns in the Topretirements.com database that met our criteria for lower cost of housing and above average cultural interest (in 2016 we found 40). From those we selected 10 as the most interesting and affordable places to retire – but we encourage you to use our Advanced Search to come up with your own lists. Note that these are numbered for convenience sake; they are not in rank order.  Of the 27 towns that met our criteria, the state with the highest number was Texas.  Here is our list of 10 affordable places to retire in the Southwest: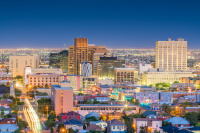 1. El Paso, Texas
This interesting city on the border with Mexico has a Triple A baseball stadium along with plenty of theaters and museums. A few years ago was selected by GoBankingRates.com as one of ten great towns where you can retire for less than $1000 a month. The sun shines 302 days a year on average. Home prices have not gone up as much as in the national market. The median selling price of a home in this year's second quarter was $171,100 (NAR), up 13% from late 2016's median of $151,300. This real estate market seems to have underperformed the U.S. median.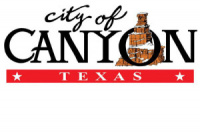 2. Canyon, Texas has been on Livability's Top Ten Small Towns list. For a few years it was home to artist Georgia O'Keeffe, who was inspired by its natural beauty. It is home to West Texas A & M; it is also known as the gateway to Palo Duro Canyon State Park. The Zillow Home Value Index is $189,549 up 45% over the 2016 Index of $130,300. Population is 14,000.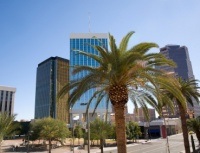 3. Tucson, Arizona Blessed with sunshine almost 300 days per year, has beautiful surroundings and is a vital college town (University of Arizona).  At 233 performing arts dates per year, it also has one of the nation's highest numbers of arts performances. There is an almost endless number of 55+ and active adult communities to choose from. In early 2022 the Zillow Home Value Index is $318,000, way from 2016. The NAR median selling price is $365,000.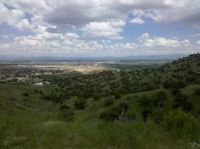 4. Sierra Vista, Arizona Located near the Mexican border in southern Arizona, it is very near Tombstone, the famous frontier town and home to the OK Corral. Also nearby is Fort Huachuca, the Nature Conservancy's Ramsey Canyon Preserve (hummingbird capital of the US), and the interesting old mining town of Bisbee. Zillow Home Value Index of $206,540, up 32% from 2016's Index of $156,200.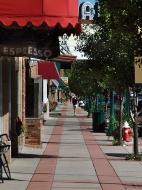 5. Cedar City, Utah.  This little town of 30,000, located in southwestern Utah's Great Basin, replaced Mesquite, AZ in this 2020 edition. Fourteen parks and plenty of yearly festivals provide for Cedar City's entertainment. The historical downtown is lovely and has some good offerings. Southern Utah University (SUU) makes Cedar City a college town. With nearby Dixie National Forest nearby The Zillow Home Value Index in late 2020 was $243,697.  It replaced Mesquite, NV because prices there have risen so fast it no longer qualifies as a below average housing market.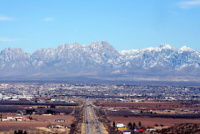 6. Las Cruces, New Mexico, the second largest city in New Mexico (92,000), is in the southern part of the state. It has been listed as a "Best Place to Retire" by several organizations for many reasons; low cost of living, active cultural life with its major university, and unusually beautiful location. In addition to active adults who choose this as their new retirement community, it is home to 23,000 students of New Mexico State University. The Zillow Home Value Index of $184,252 is 33% higher than the 2016 Index of $138,900.
7. Alamogordo, New Mexico is a town in southern New Mexico with a population of about 35,000. The median Zillow Listing of a home is $136,805 vs. $154,950 in 2016, a 13% decrease. This makes it the only town on this list where home prices went down – we are not sure why. The area has a diverse economy thanks to Holloman Air Force Base, the White Sands Missile Range. It is popular with retired military and has a reputation for political conservatism.
8. Carlsbad, New Mexico.Carlsbad is located in Southeastern New Mexico, straddling the Pecos River on the edge of the Guadalupe Mountains. Carlsbad Caverns are here, as are the 2,000 students of the New Mexico State University branch. The Zillow Home Value Index is $216,112, a 31% increase from the $165,000 Zillow Index.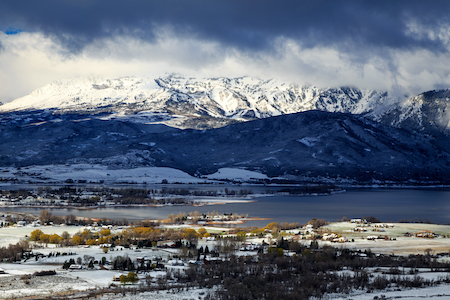 9. Ogden,Utah is big on outdoor sports, in fact many of the 2002 Winter Olympic events were based here. The 125,000 square foot Salomon Recreation Center features facilities like climbing walls, dance studios, wind tunnel, surf-riders pool, and a Gym. The s city is ready to be "the high adventure Mecca of the country." Weber State University is in town. The Zillow Home Value Index is $249,089 vs. $154,950 in 2016.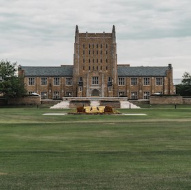 .10. Tulsa, Oklahoma is a relative bargain compared to other cities of its size when it comes to home prices. The NAR selling price in mid 2020 is $188,600, up only about 10% since 2016. It is also the cultural capital of the region with an astonishing array of cultural institutions funded by it wealthy oil patrons. There are many interesting old neighborhoods to live in and the Ozarks are nearby.
That's it, hope you find the list interesting.
For further reading
15 Most Popular Active Communities in the West (2022)
10 Best Places to Retire in South Carolina
The Most Walkable Retirement Towns in Florida
Affordable Retirement Towns on the Waterfront (a Series)
Comments? If you were picking bargain places to retire in the Southwest where would you go? Could you add or subtract any to our list? Do you experiences with these places – if so please share them or your questions in the Comments below.




Posted by Admin on December 14th, 2016